Is your website mobile friendly? If not, beware!
Most website owners want to rank highly for certain keywords on search engines. If this is one of your main goals for your website you may want to read on…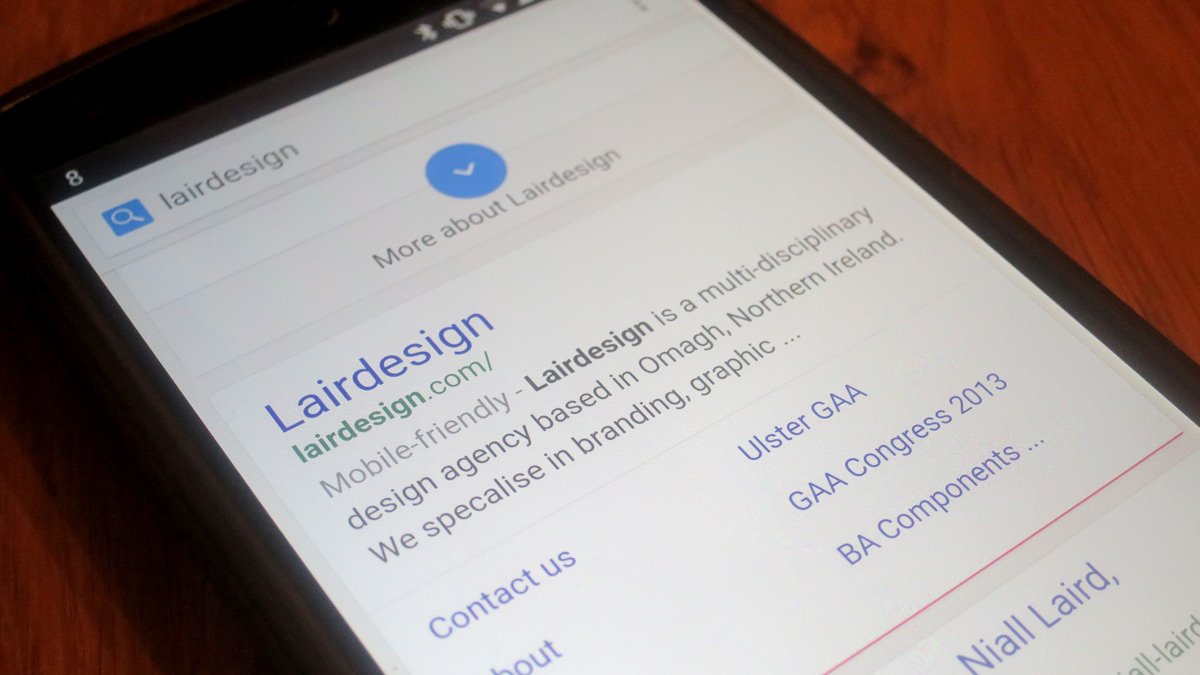 Google, who have the largest search engine market share, regularly change the way their search engine works (by updating their algorithm) in order to serve users the most relevant websites for their search terms.
The next major update to Google's search algorithm is due for release on Tuesday 21st April 2015. This is the first major update since Google "Pigeon" was released on 22nd December and will focus on the mobile web, if you do not have a mobile friendly website you will be affected.
What will happen if I do not have a mobile friendly website?
Well, back in February Google's search engineers released a blog post where they state:
Starting April 21, we will be expanding our use of mobile-friendliness as a ranking signal. This change will affect mobile searches in all languages worldwide and will have a significant impact in our search results. Consequently, users will find it easier to get relevant, high quality search results that are optimized for their devices.
What this means is that when someone searches on a mobile device for keywords that you are competing for, you may lose out to competitors who have mobile-friendly websites.
How can I check if my website is "Mobile-Friendly"?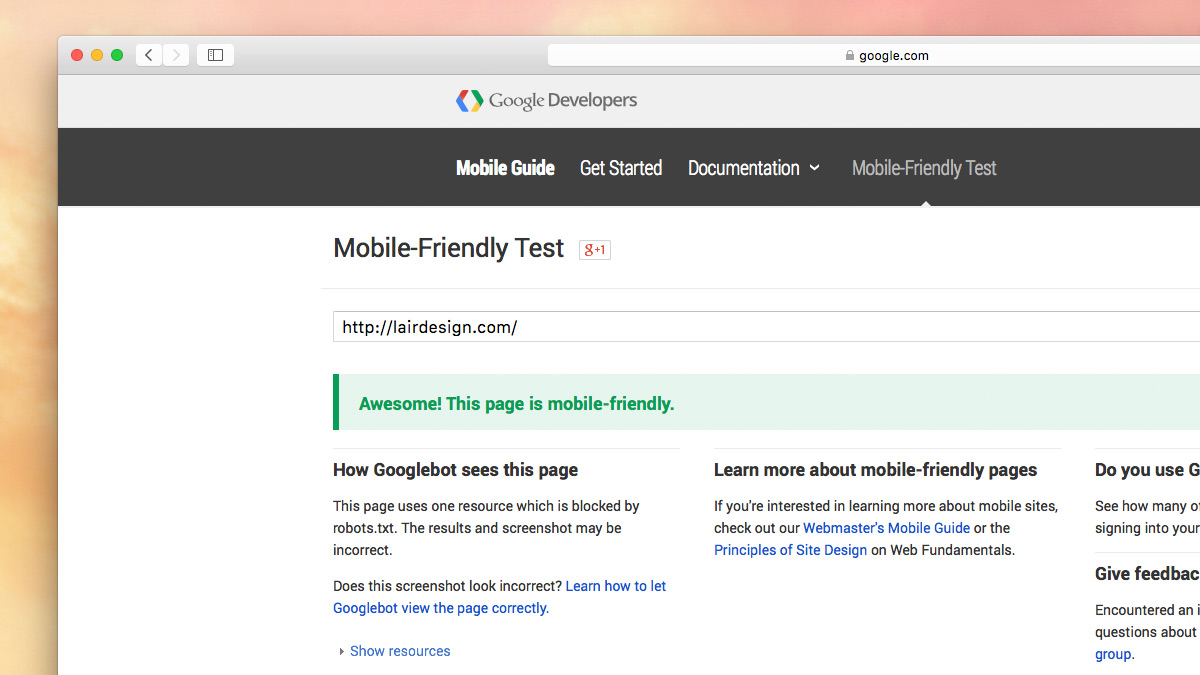 Google have created a test where you can simply enter your website address and they will tell you if your site is up to scratch. Check it out here: google.com/webmasters/tools/mobile-friendly/.
If you're interested in finding out more about mobile friendly websites and what you need to do to get up to speed check Google's guide to mobile websites.
Need help creating a mobile friendly website?
…contact us! We have been working with many clients recently to create new mobile friendly (responsive) websites. We can analyse your website data and help you optimise your website for your users and keep the search engines happy!
Some of our clients have 50-70% mobile traffic and that figure is still rising. While this update might seem inconvenient to many, it really will help your business by encouraging you to update online presence. You may have more mobile users than desktop, therefore it's essential your website's browsing experience makes it easy for them to download a brochure, buy a product or make an enquiry.
Contact chris@lairdesign.com if you have any questions about getting your website optimised for mobile.
You can also join in on the discussion on our Facebook page if you have any questions we would be happy to answer them!