Women in Business – Social Media Masterclass
We attended a Women in Business NI – Social Media Masterclass today in the Silverbirch Hotel, Omagh. Guest speak Niamh Taylor from Digital Twenty Four gave us all some especially relevant insight into the basics of social media.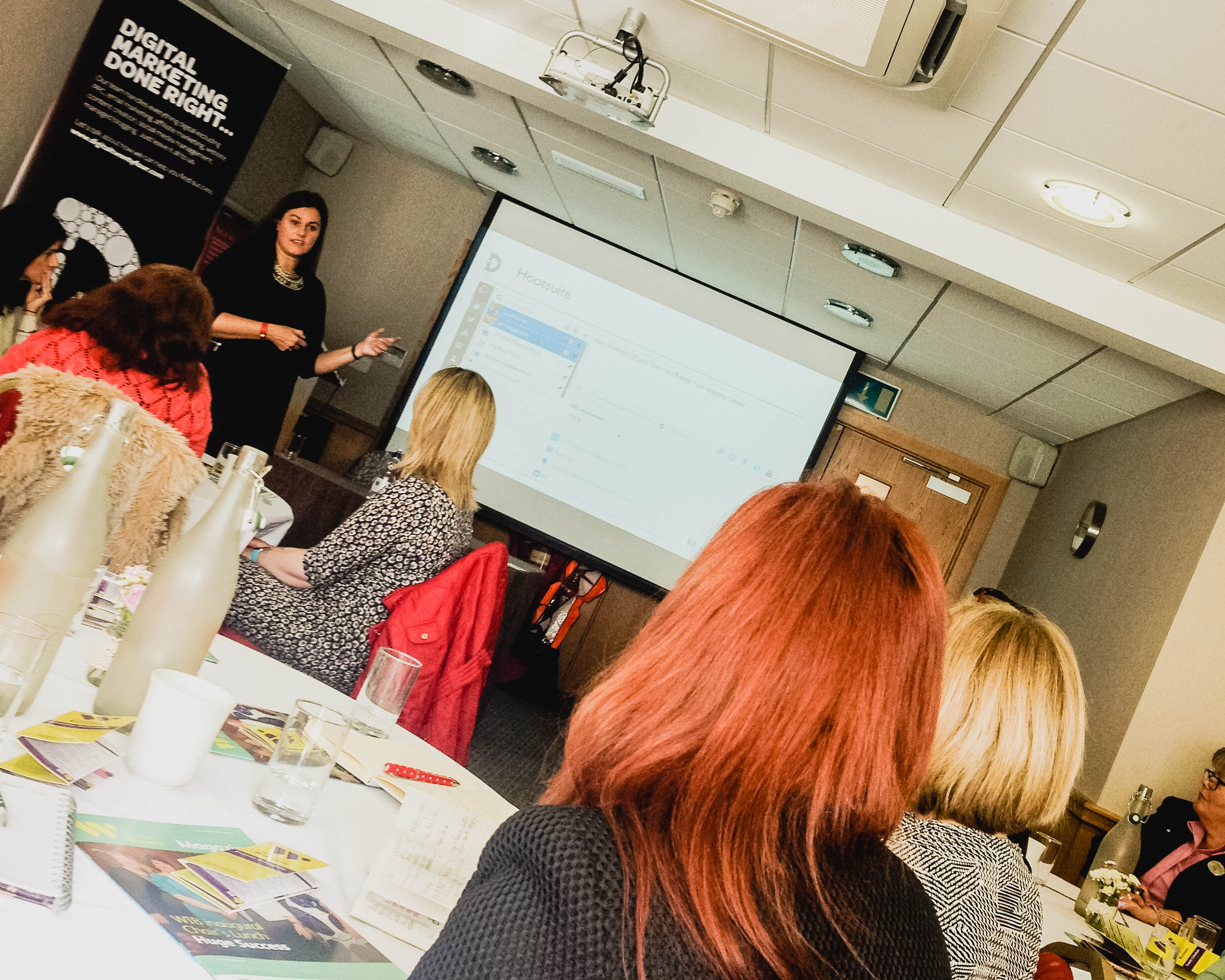 Social Media Masterclass
It was an informative morning indeed! I had the chance to hear from local business owners about how they use social media to promote their business. The topics covered included Google my business, blogging and the best practices for using social media for you business.
Niamh also provided some useful hints and tips for writing blog posts, as well as some links to make writing content easier. As a result, I'd like to thank everyone involved with organising this morning's talk.
Need some help with your Social Media?
If you'd like some information on how to make Social Media work for your business, contact Kristina today.