Croke Park Premium/Suites/Hospitality
Taking hospitality branding up a level in one of the biggest sporting stadiums in Europe.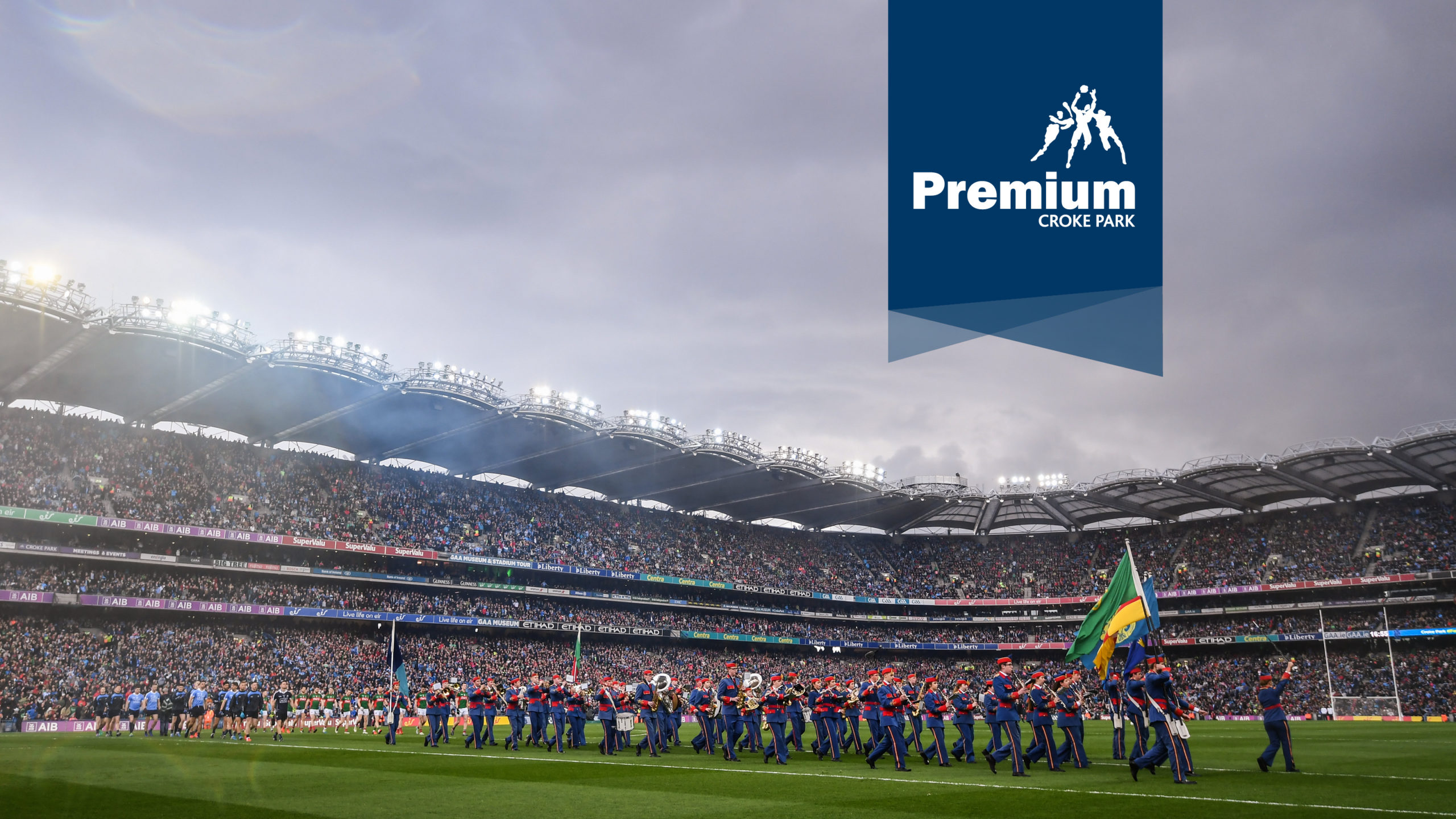 The Client
Croke Park is the home of Ireland's largest sporting and cultural organisation, the Gaelic Athletic Association (GAA).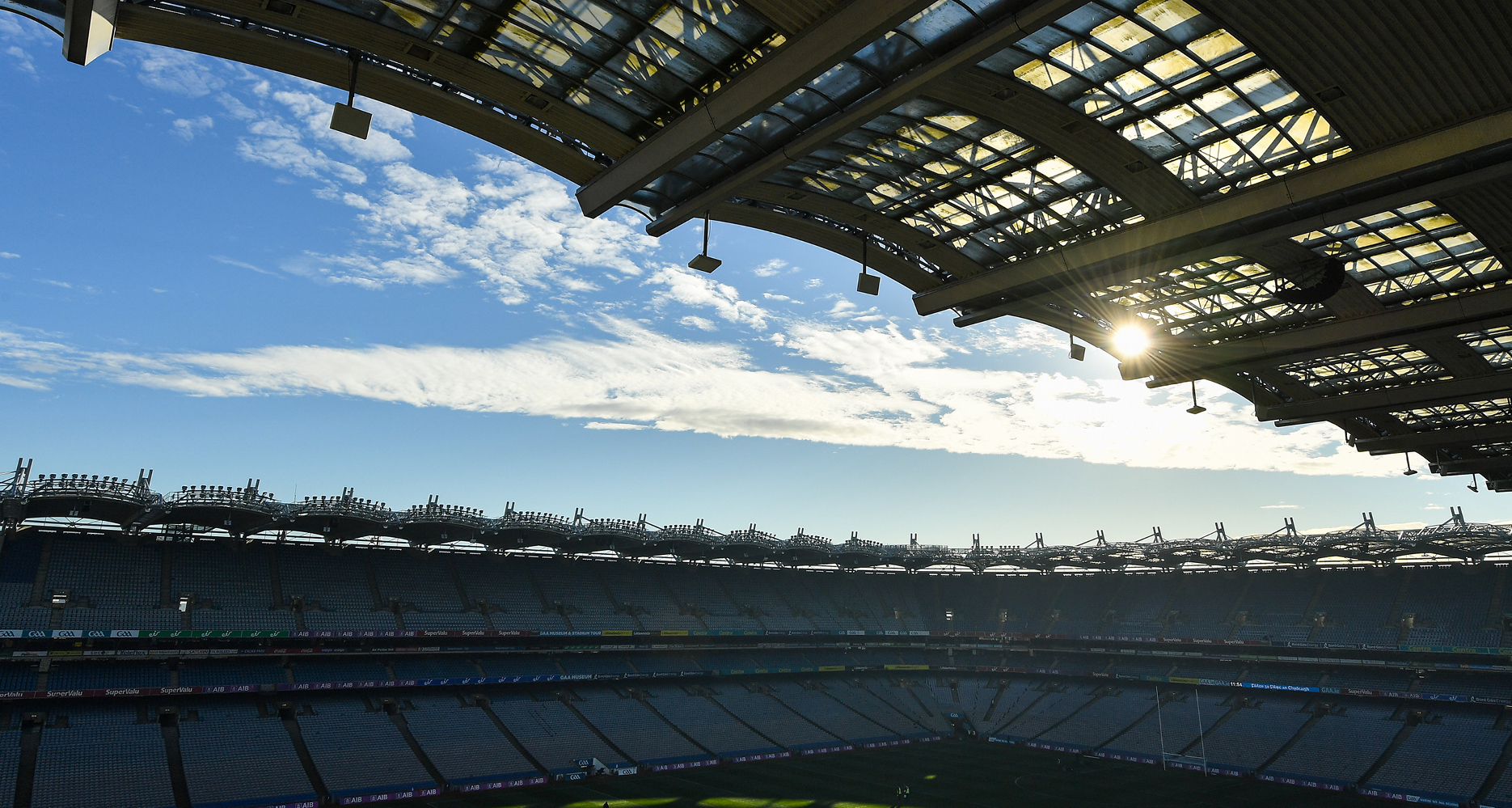 For well over a century, the Jones' Road ground has been headquarters of the GAA. Every September, the Association's two annual marquee events – the GAA All-Ireland Football and Hurling Championship Finals – attract a full house. Fans descend on this world-renowned cathedral of sport to witness the pinnacle of Gaelic games action.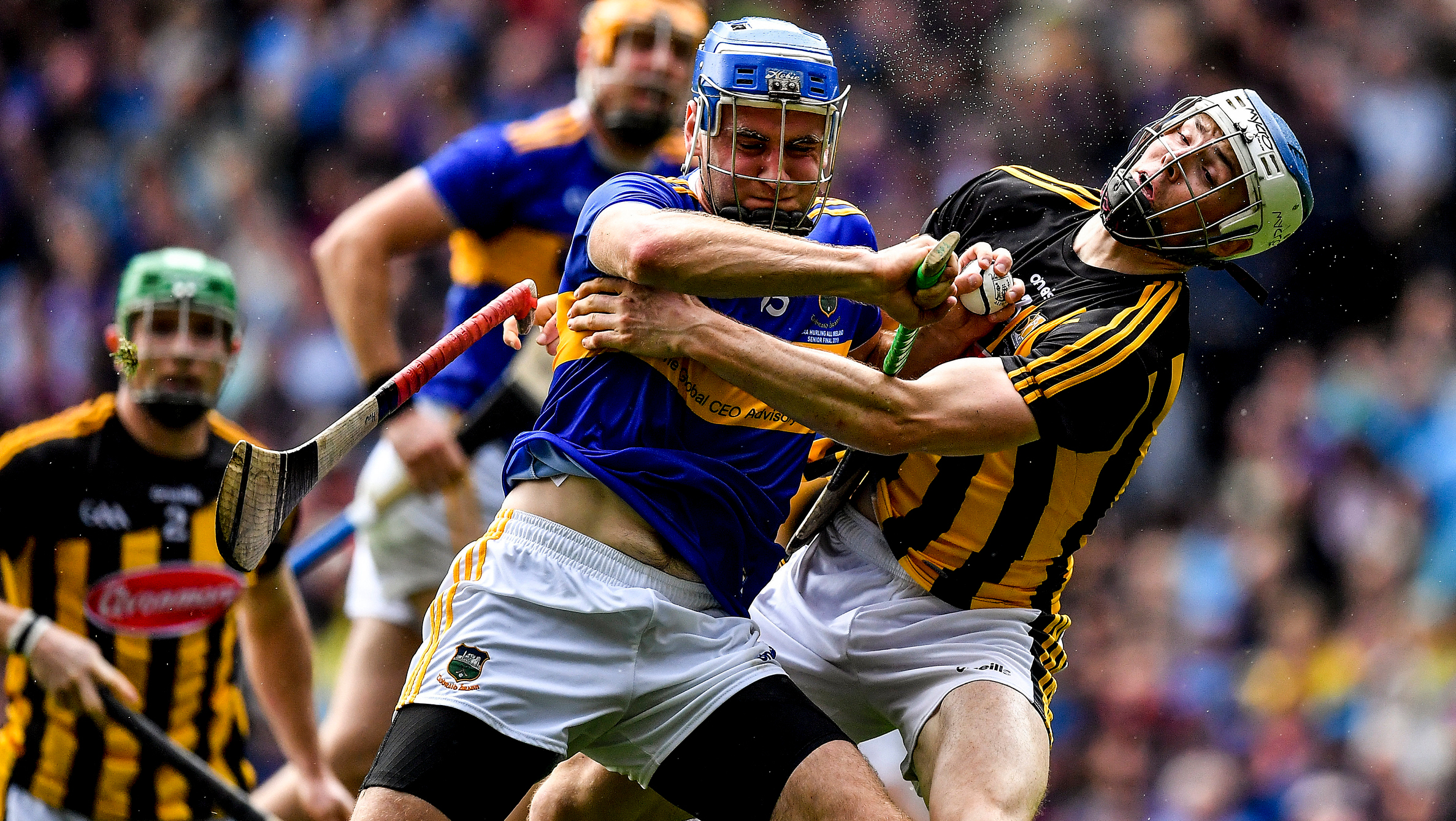 The Challenge
Croke Park is one of Europe's largest stadia. It has a capacity of 82,300 and can accommodate all types of events – from field sports to concerts, meetings to tradeshows and bespoke banqueting.
To coincide with a major upgrade to the Premium and Suites areas, we were tasked with updating the branding and creating the styling for a range of promotional assets and materials. The objective was to excite new and existing customers about the range of benefits on offer in the Premium, Suites and Hospitality areas of Croke Park.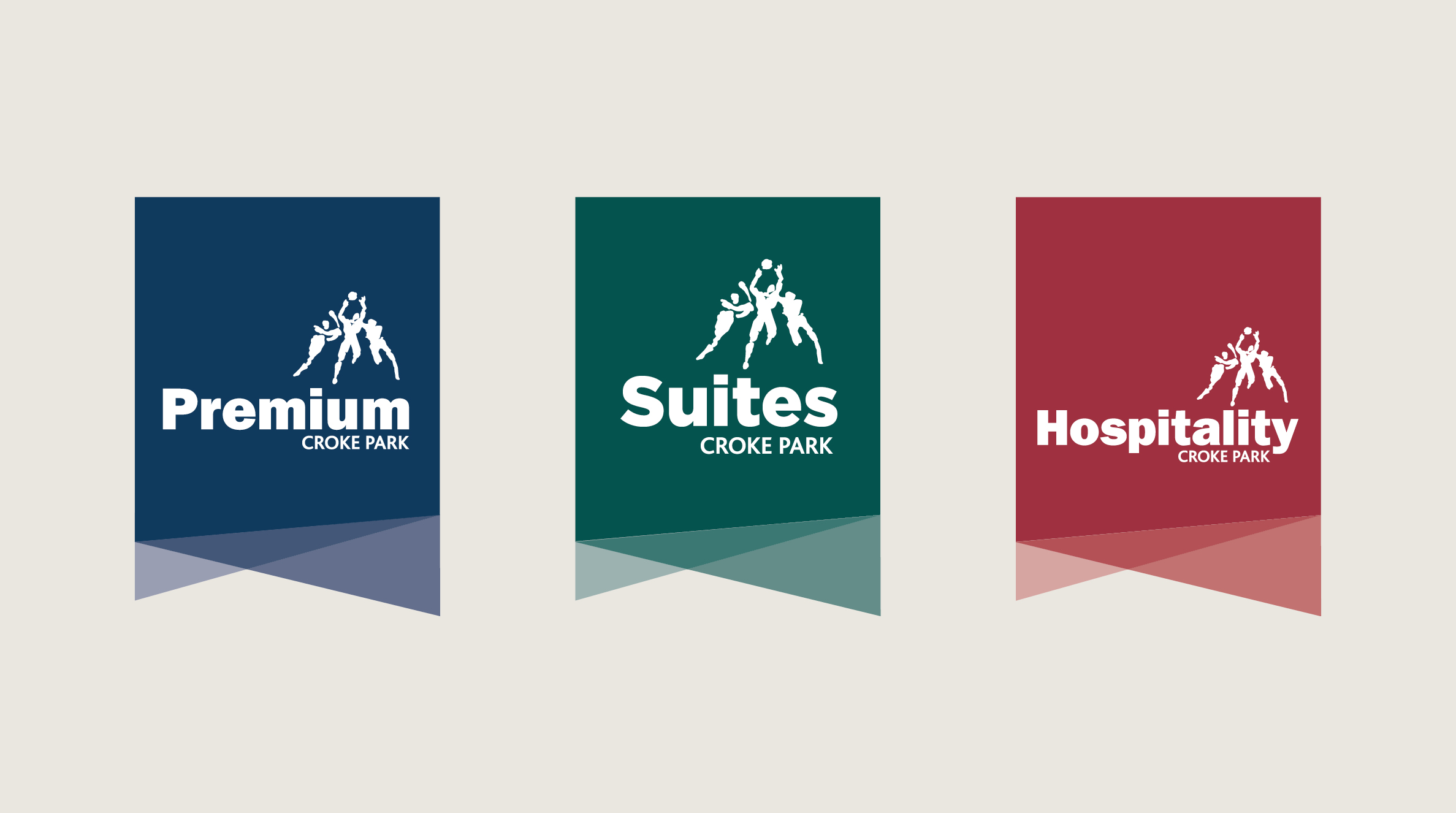 The Result
What should stay and what should go? We worked on producing a colour palette that was quite different to the current gold, silvers and greys but at the same time had that rich premium feel. Holding on to the jumping men aspect of the Croke Park identity, we worked on creating a lock up that could also work as a styling device across all promotional and marketing assets.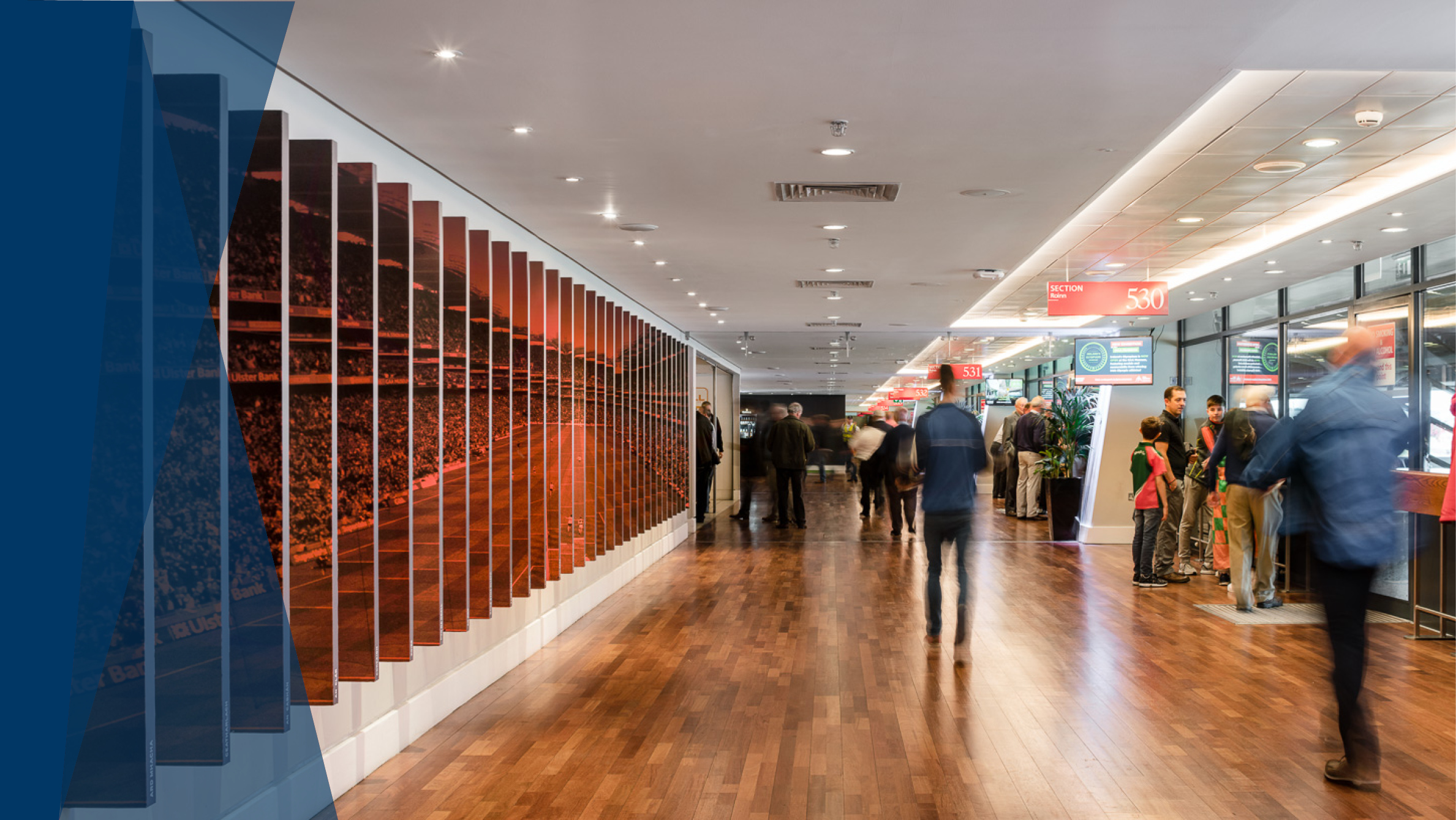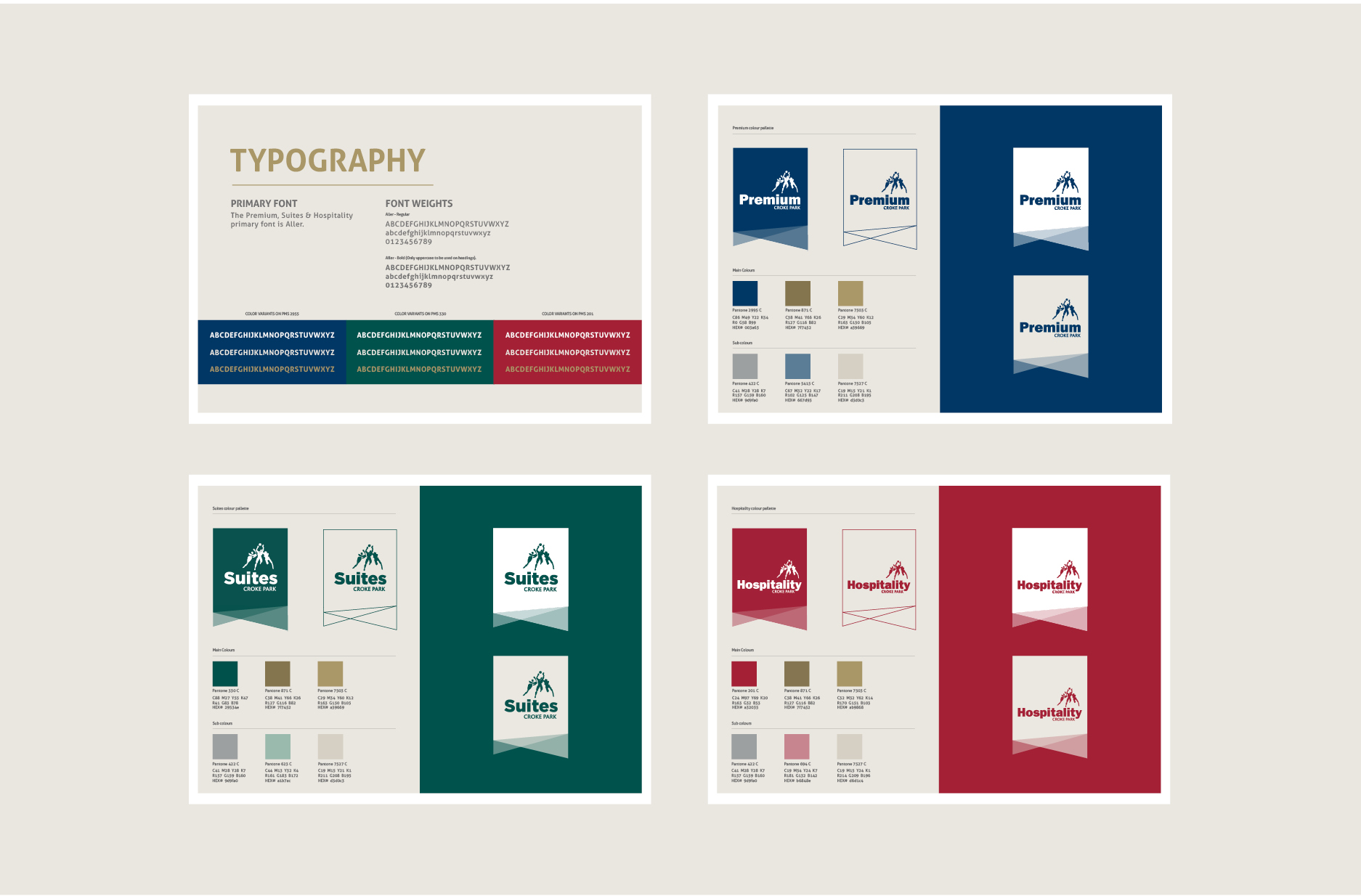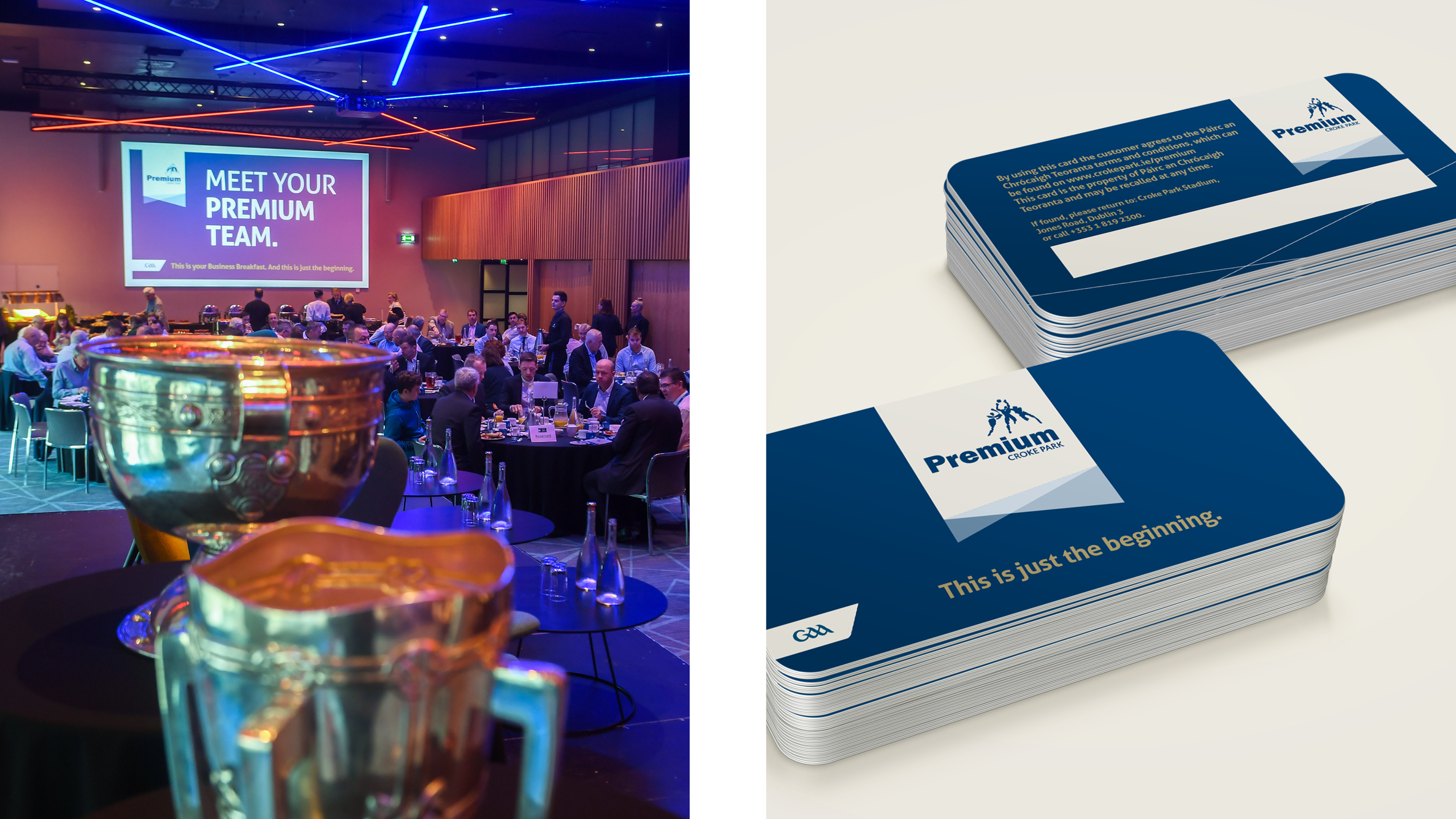 The tints and the angles of the identity became frames for the photography and a styling device that could be used across all assets.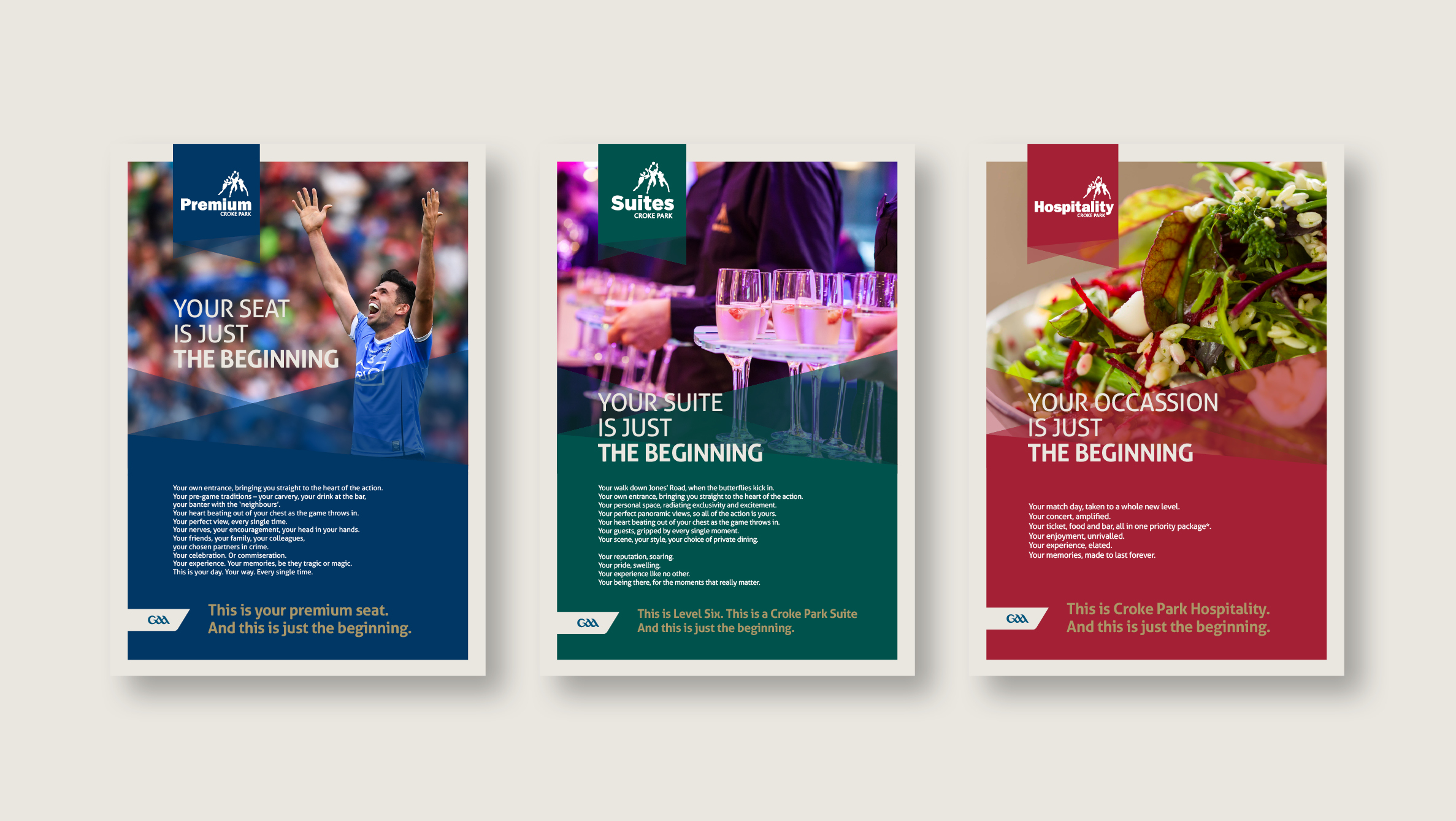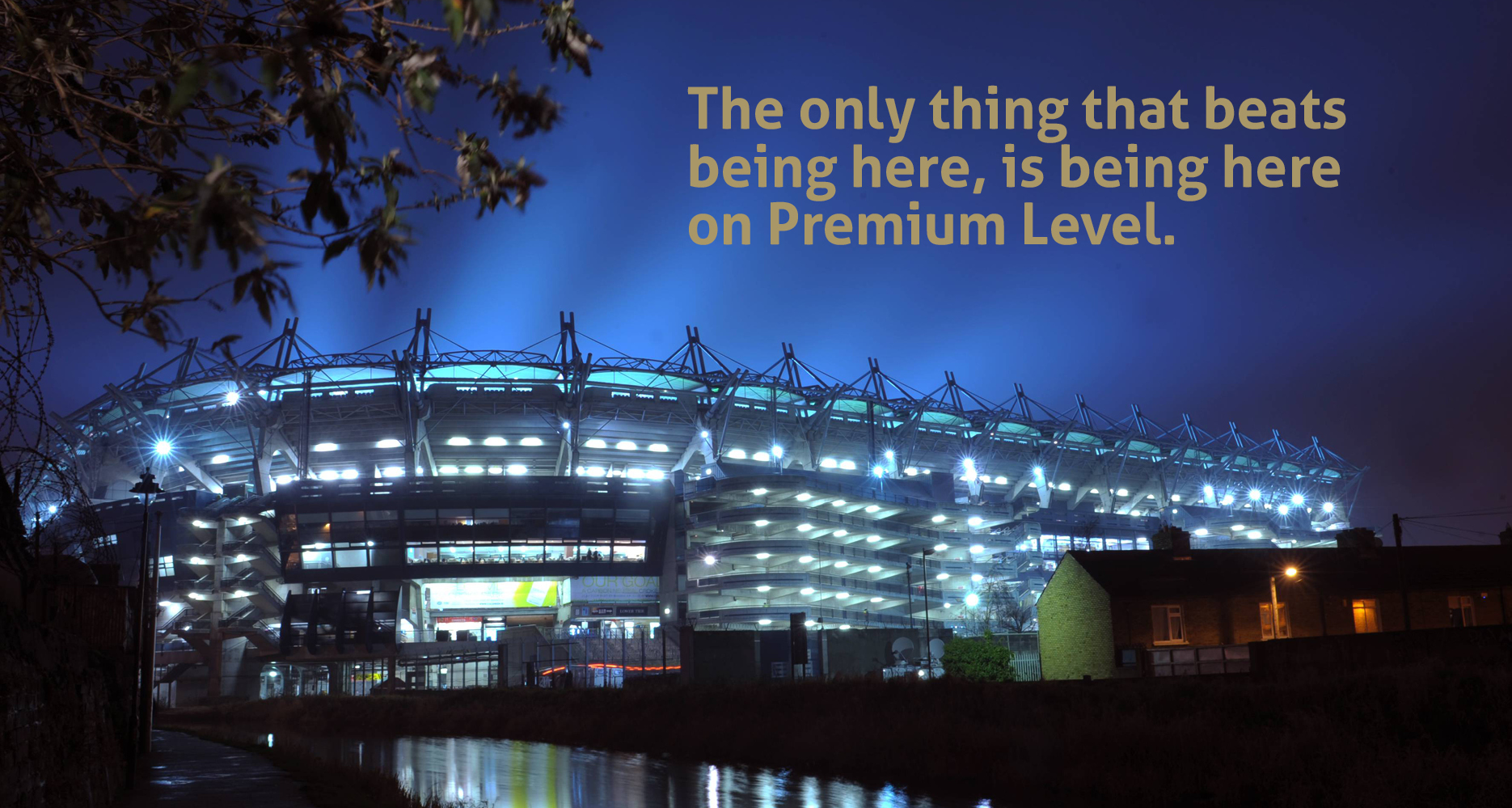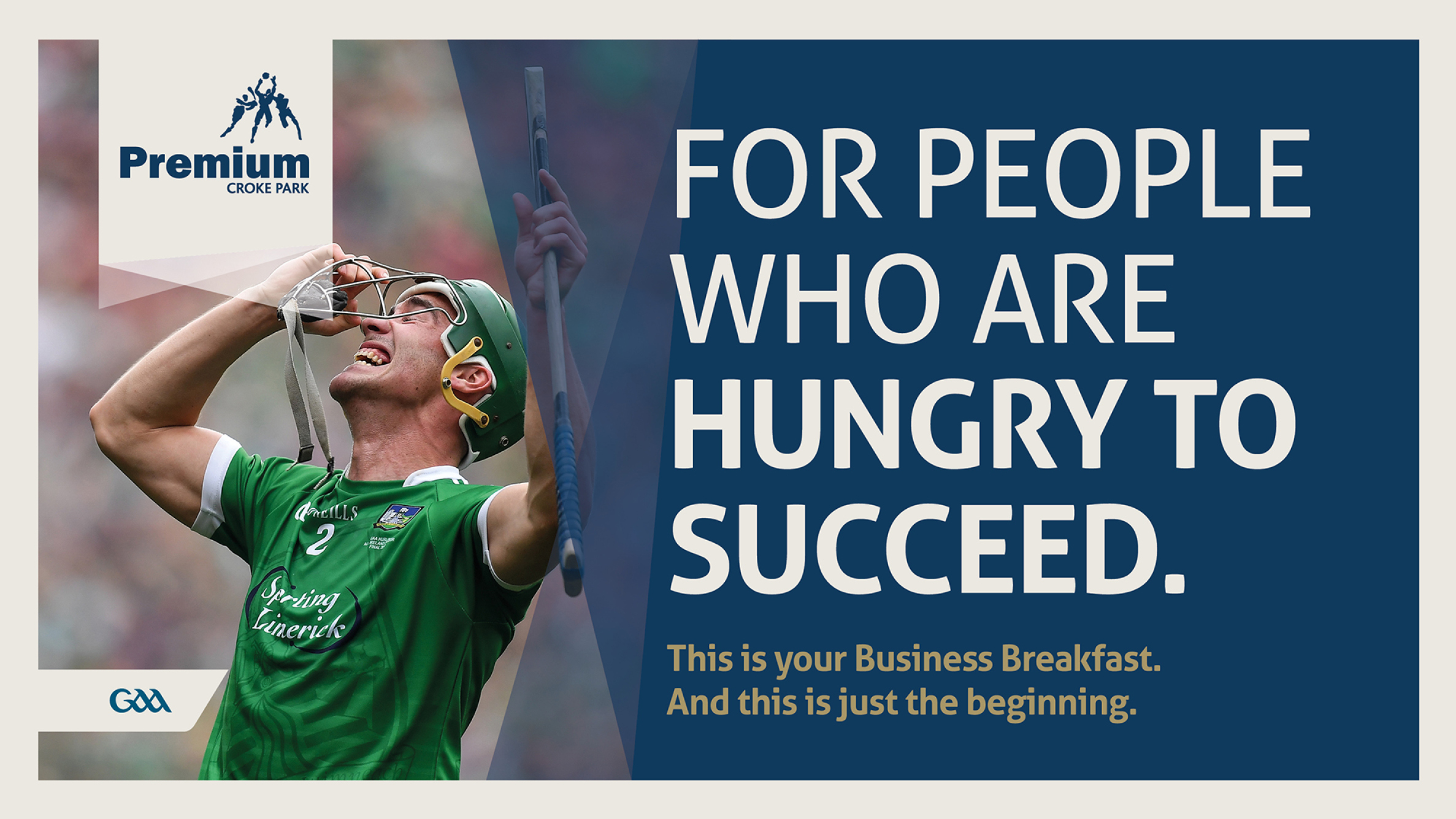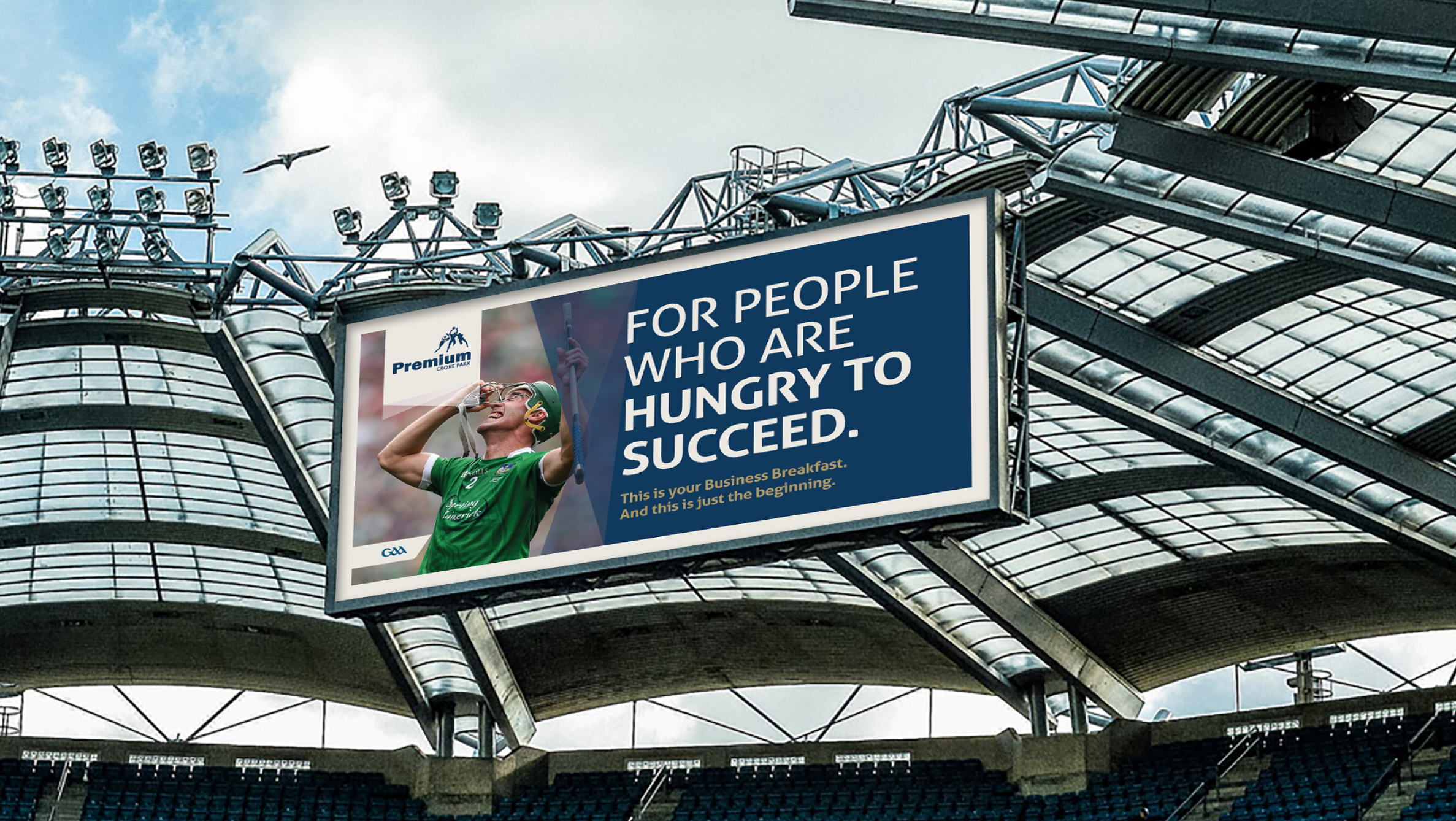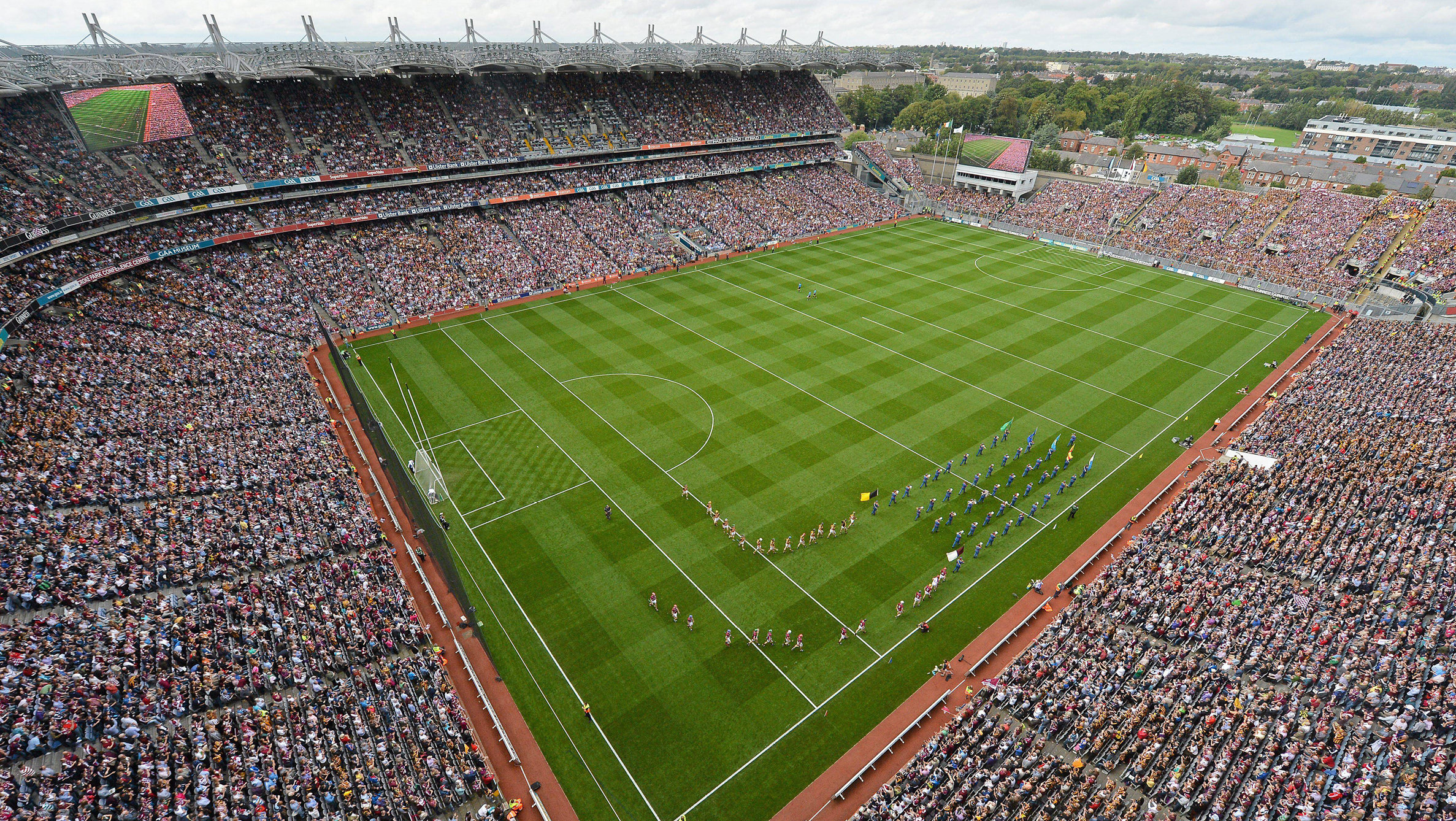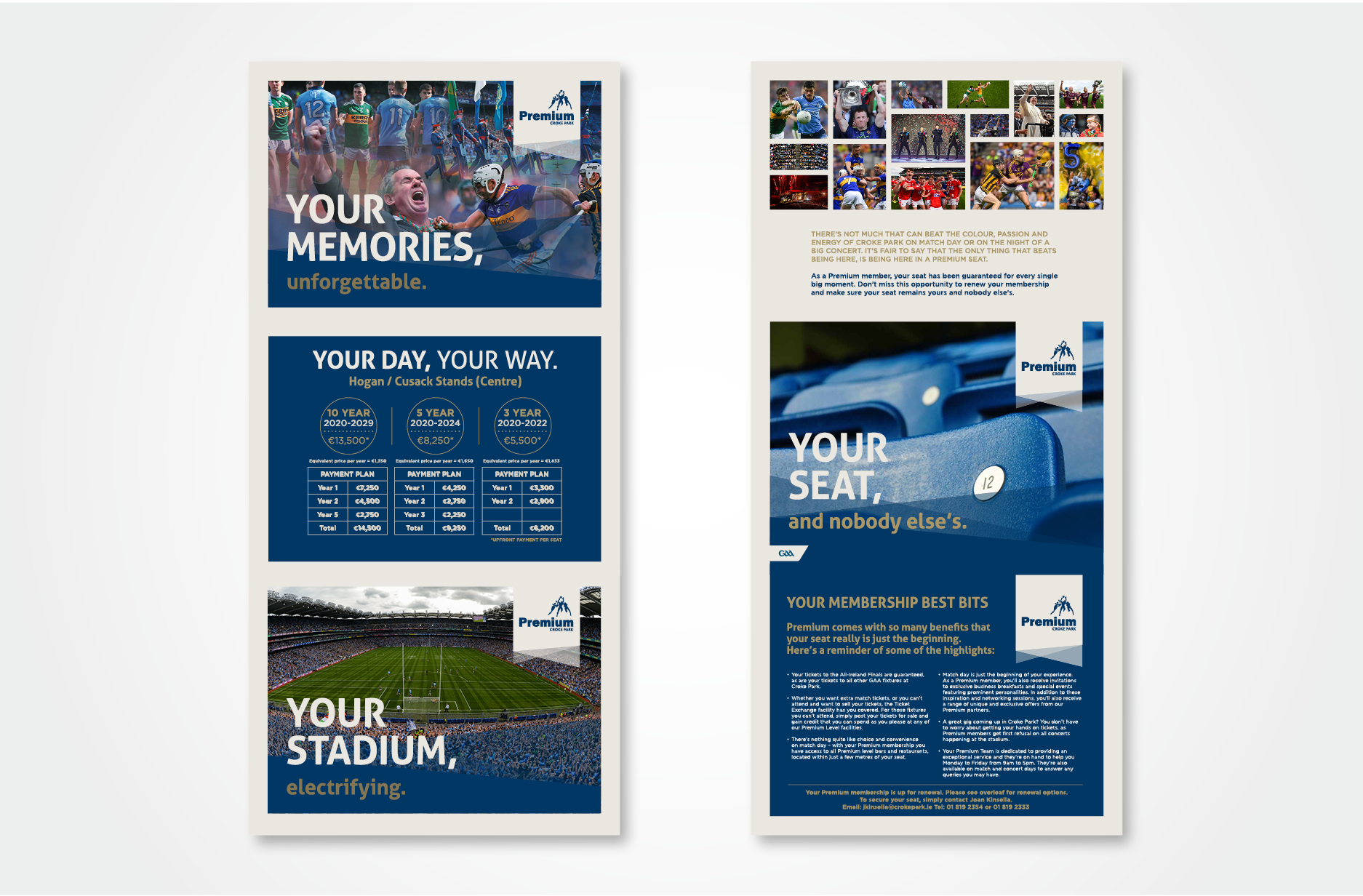 Careful consideration was given to the overall tone of the promotional materials. The branding, the imagery and the words needed to put you on your seat or in your suite for that match or event of a lifetime.
We wanted to talk directly to the individual. This was all about YOUR day, YOUR experience, YOUR memories.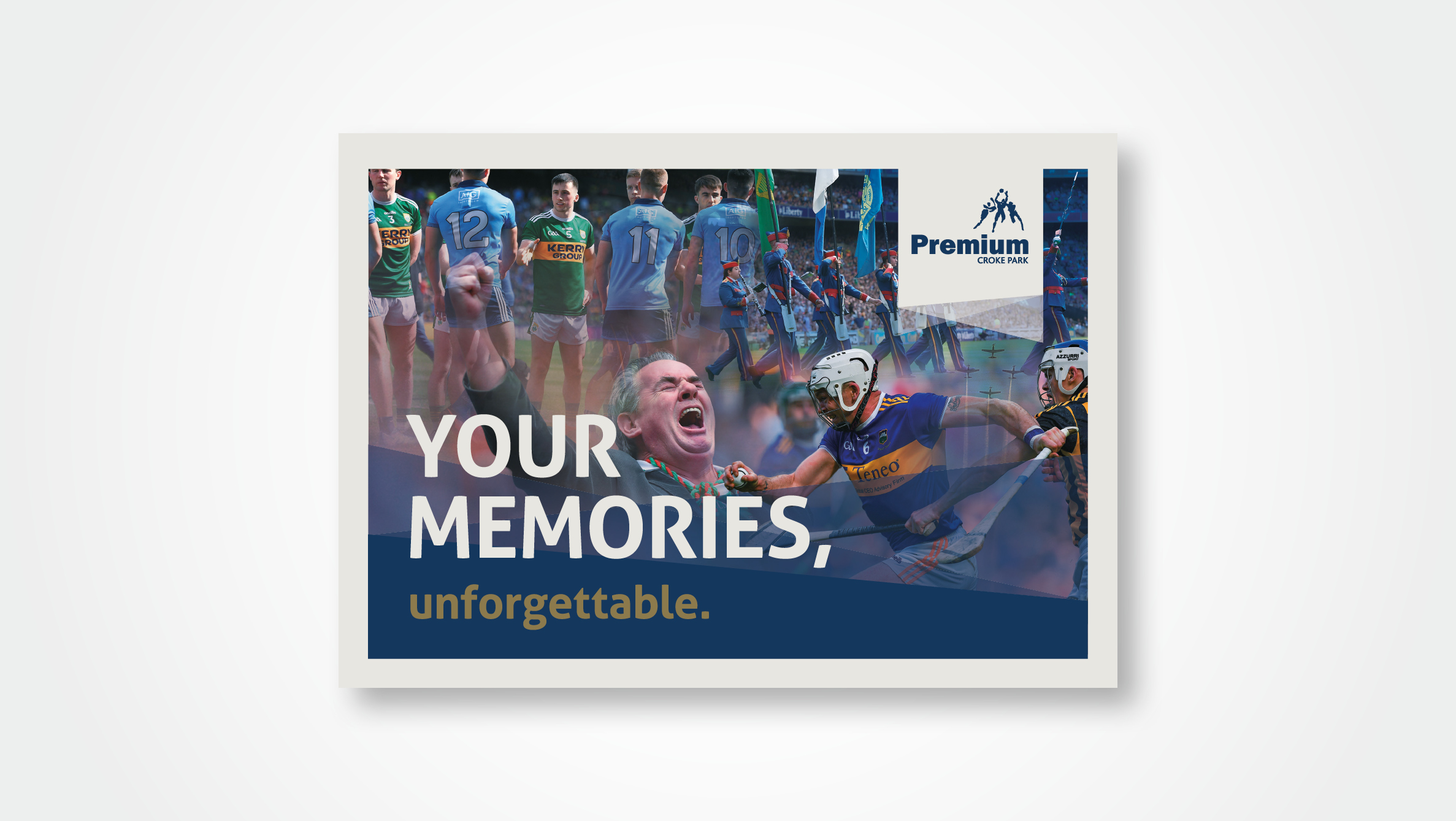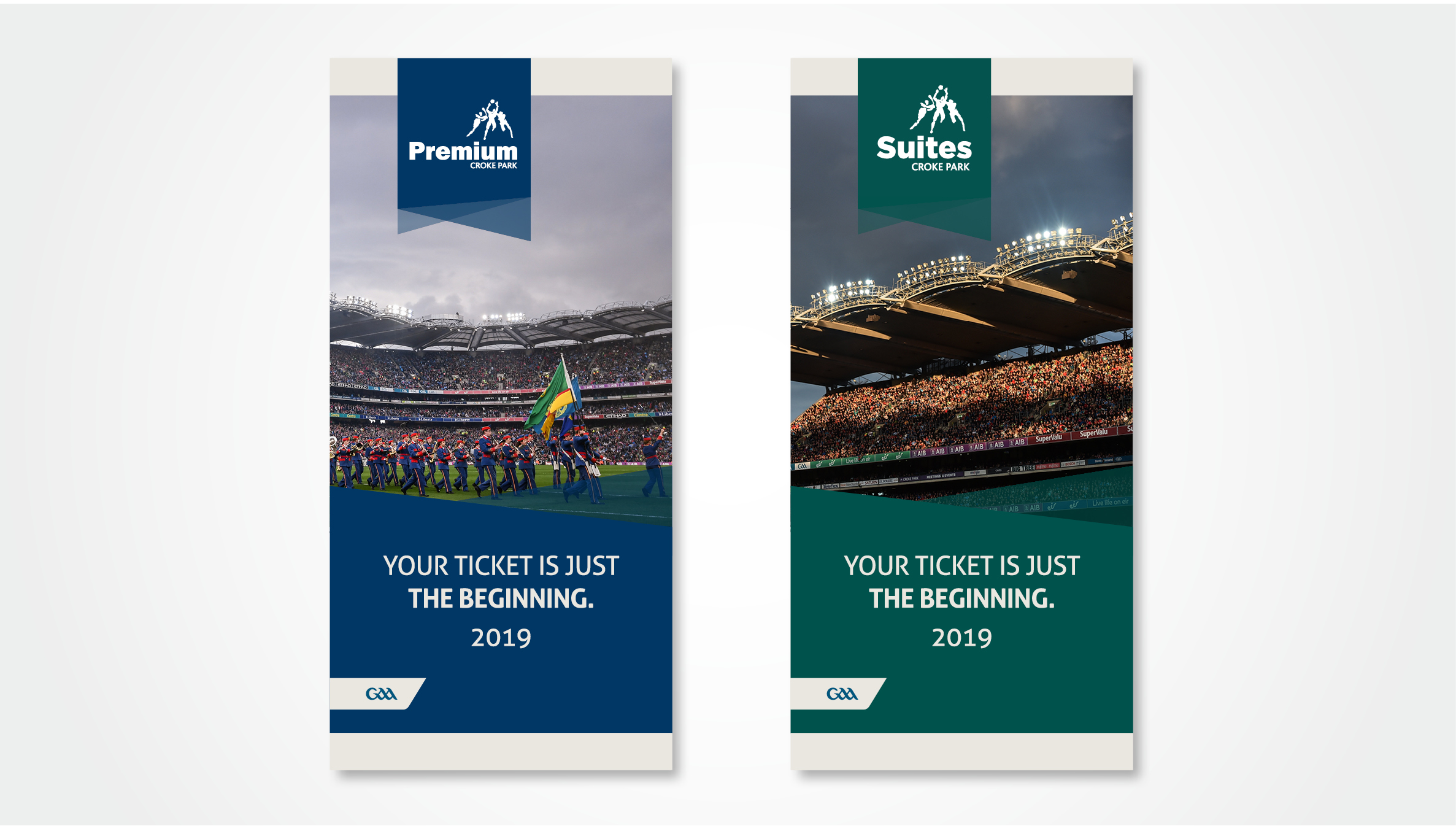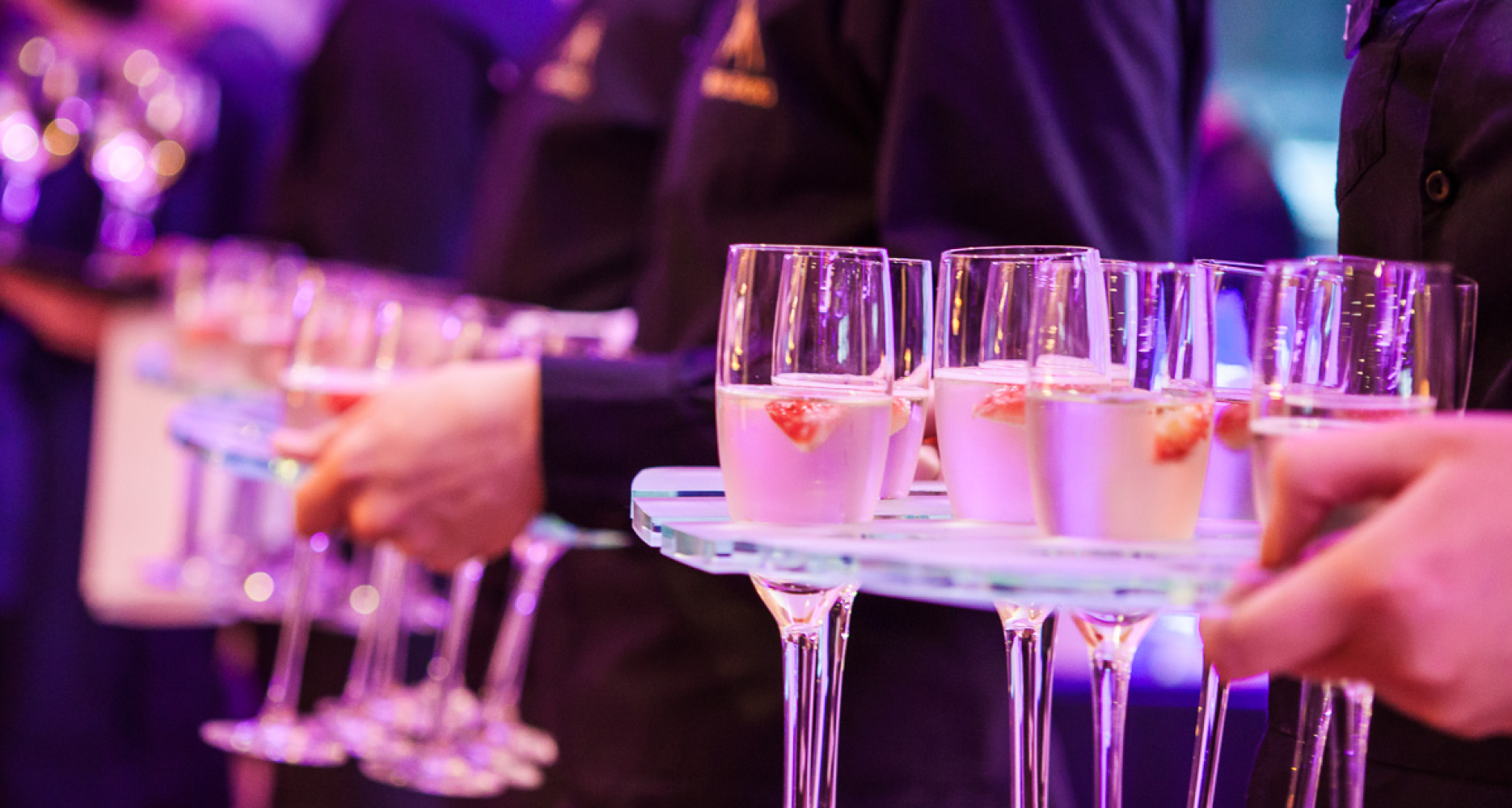 Once the styling was in place, we were able to create templates that the Croke Park team could tailor themselves for individual events; all following the original style guide.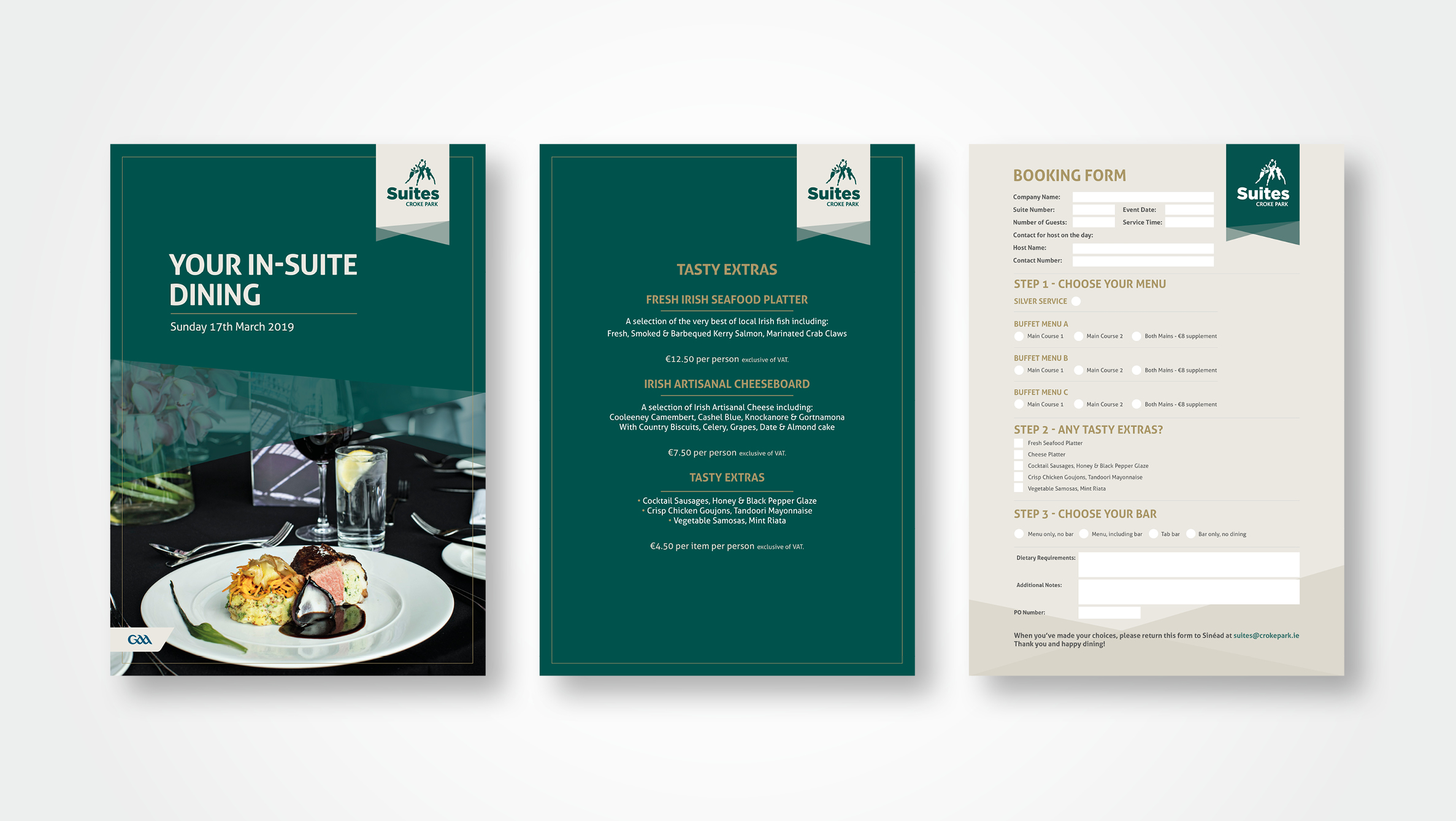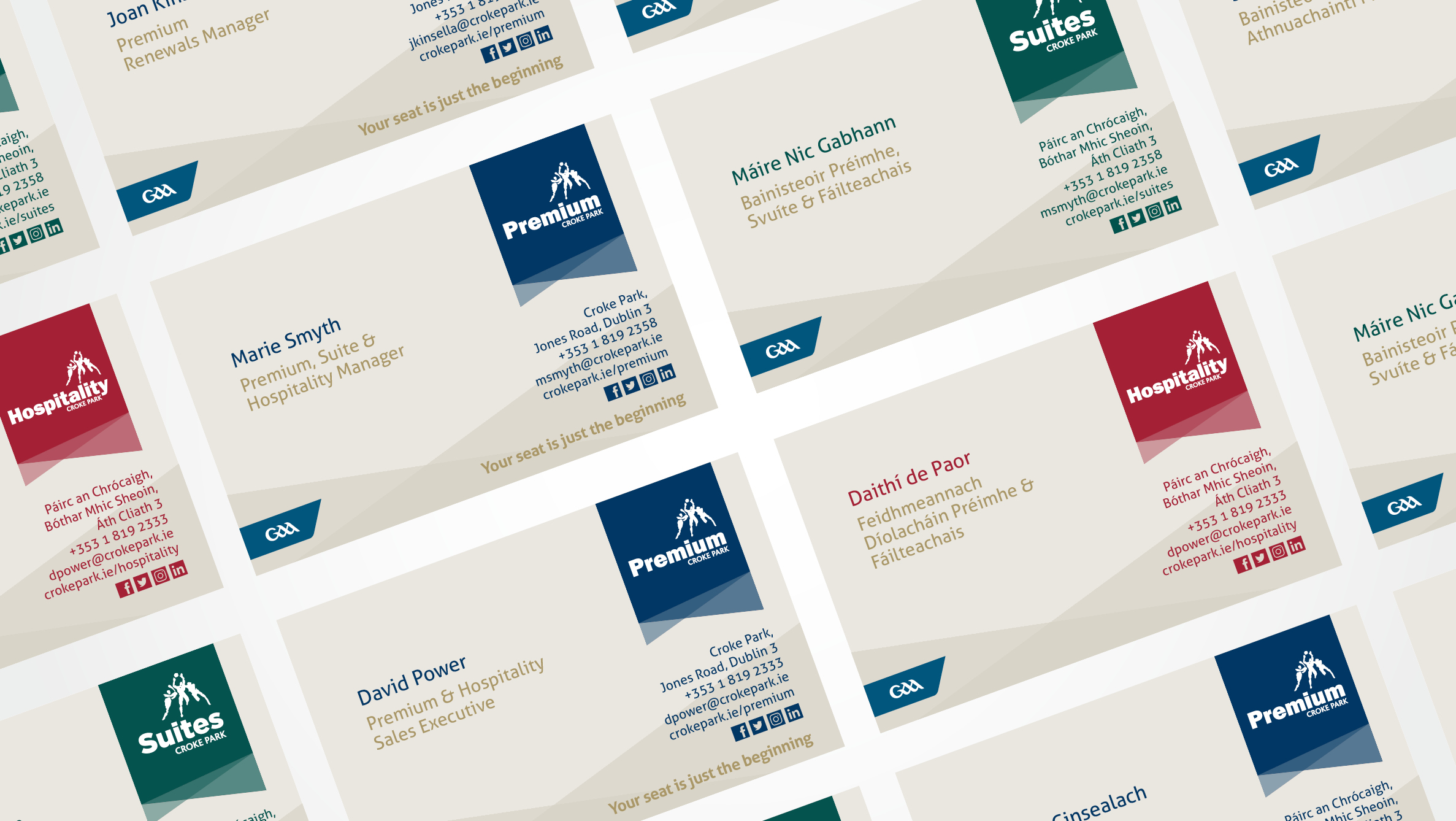 A simple extension to the Suites offering, The 501 club was created to give customers the benefits of a Suite without the full responsibility. The identity sits with the overall set of brands and allows the team to market this package for a select number of events over the year.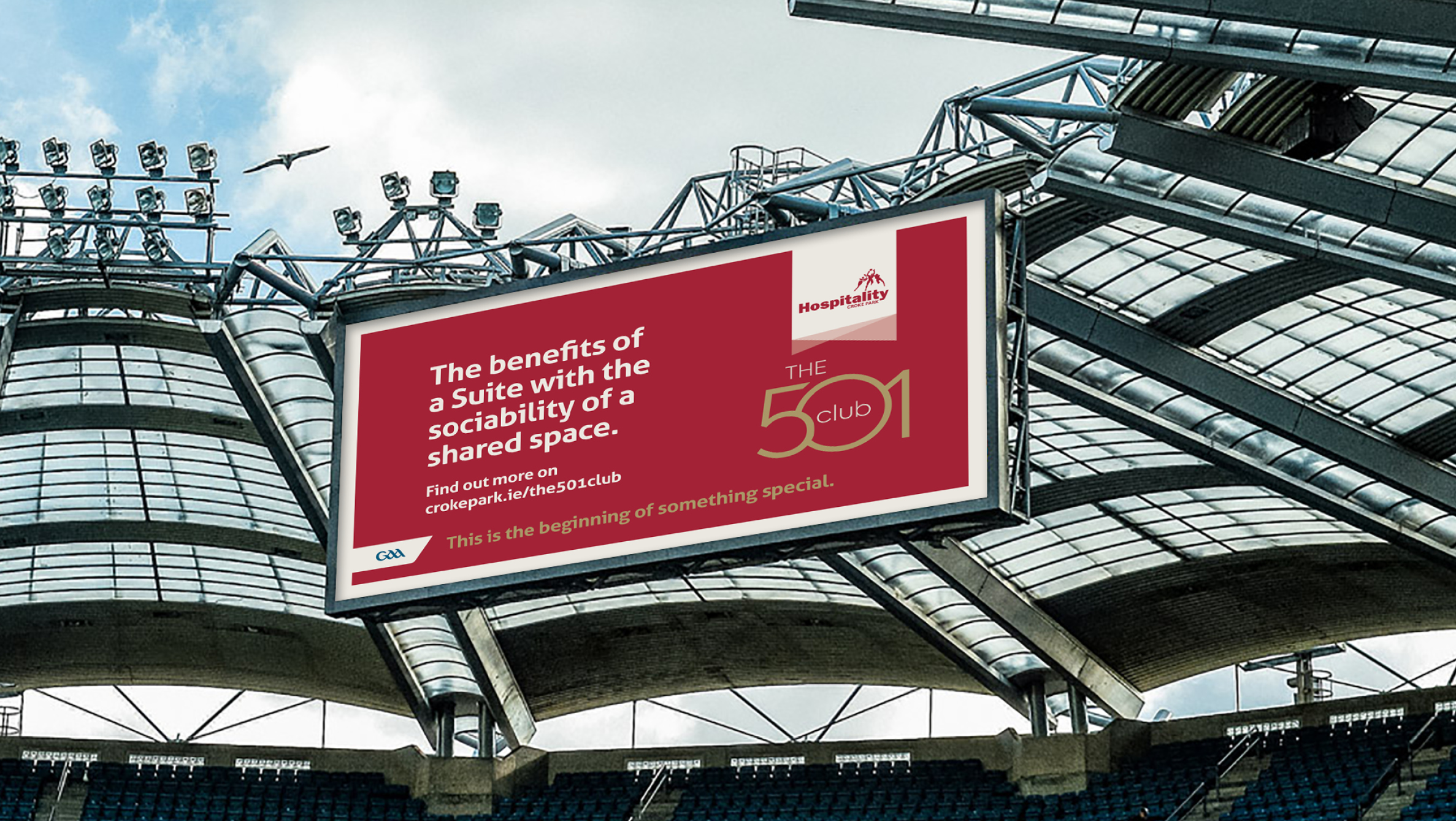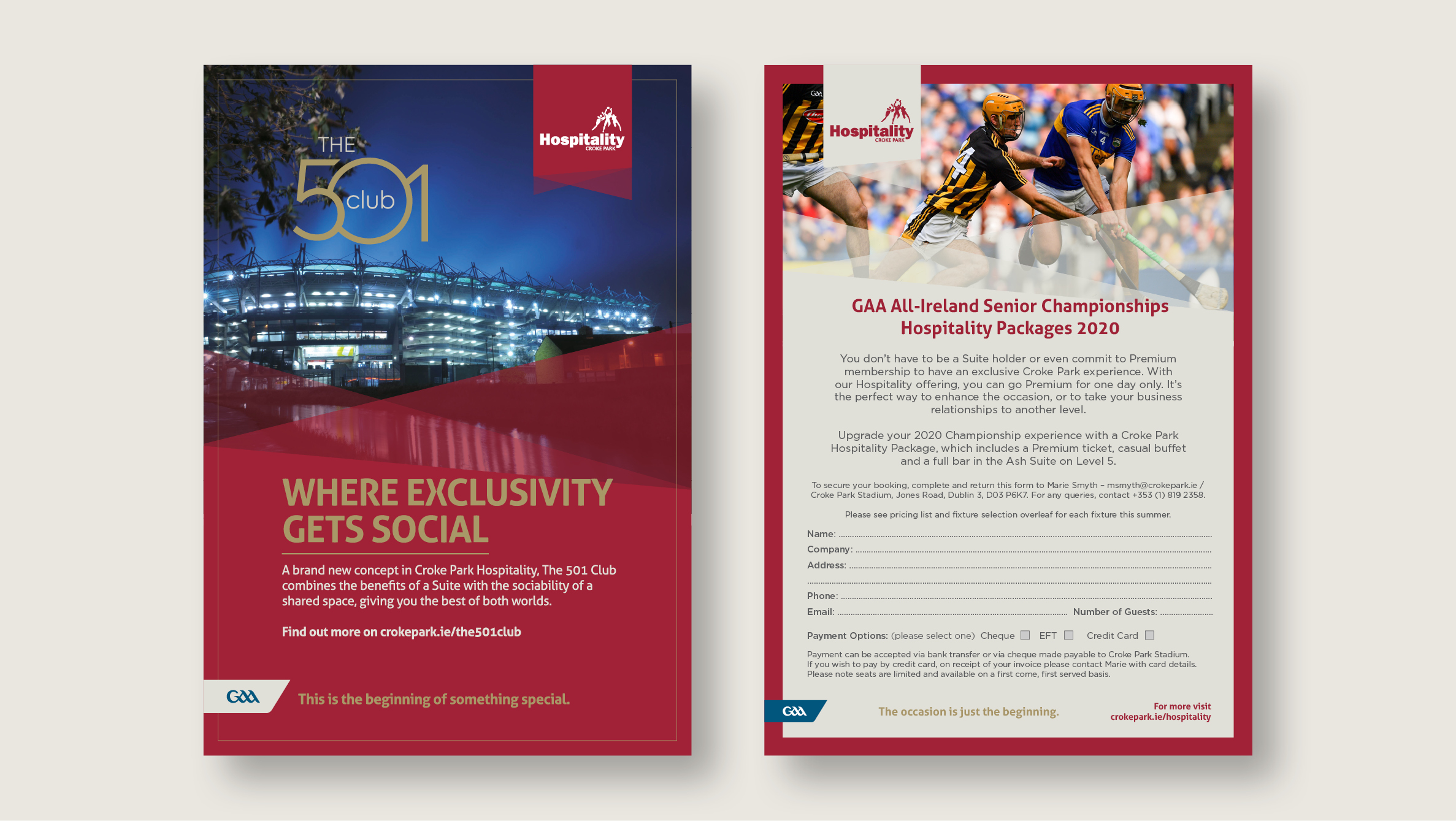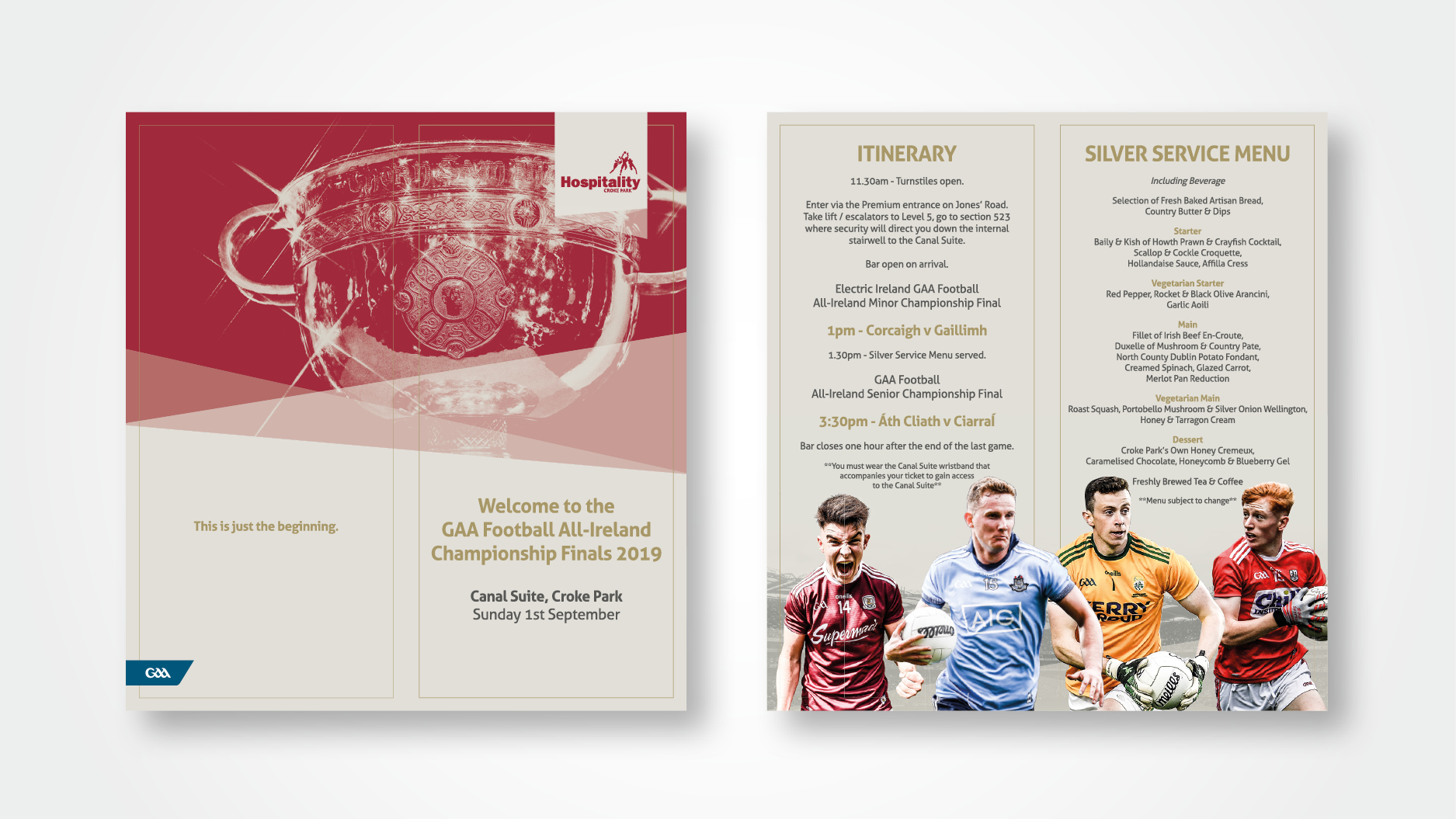 GAA All-Ireland Final tickets are like gold dust, so to have a ticket for the Suites on Finals day would be the envy of any GAA fan. From the weight of the printed envelope to the foil blocked wallet and mouthwatering menu, you know you're in possession of something really special.