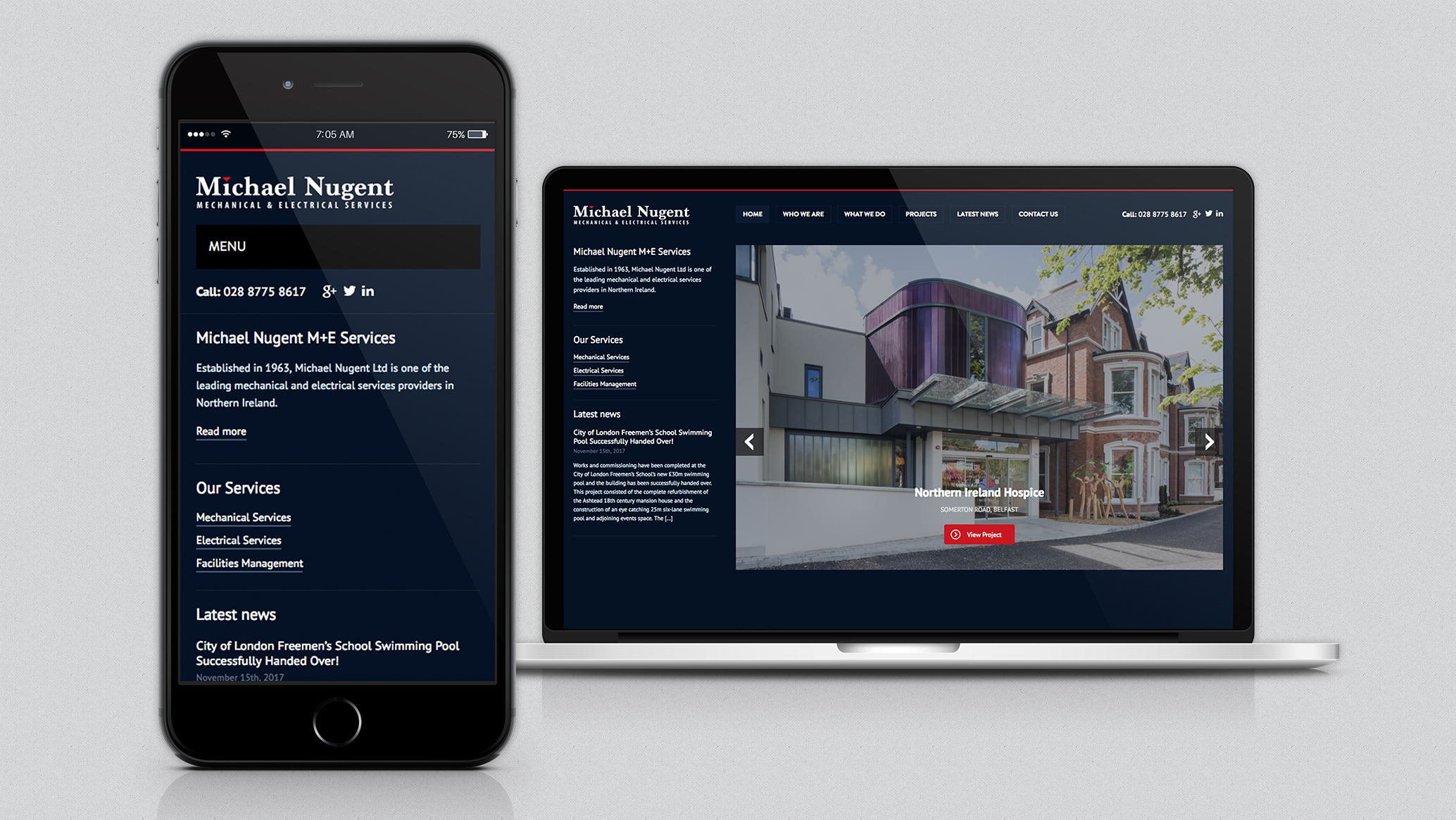 Michael Nugent Ltd, established in 1963, are experts in mechanical and electrical services and facilities management. They have a wealth of experience in providing a professional, high-quality service.
As one of the leading mechanical and electrical services providers in Northern Ireland, we were thrilled when we got to work with Michael Nugent on the development of their new website.
Aims of the project
Their website focuses on their projects, so we decided to focus on the big beautiful imagery that they have to offer of their recent projects. The homepage is simple and features a rotating slider, the main navigation and calls to action on the sidebar.
For more information on The Michael Nugent Mechanical & Electrical Services visit michaelnugent.co.uk.