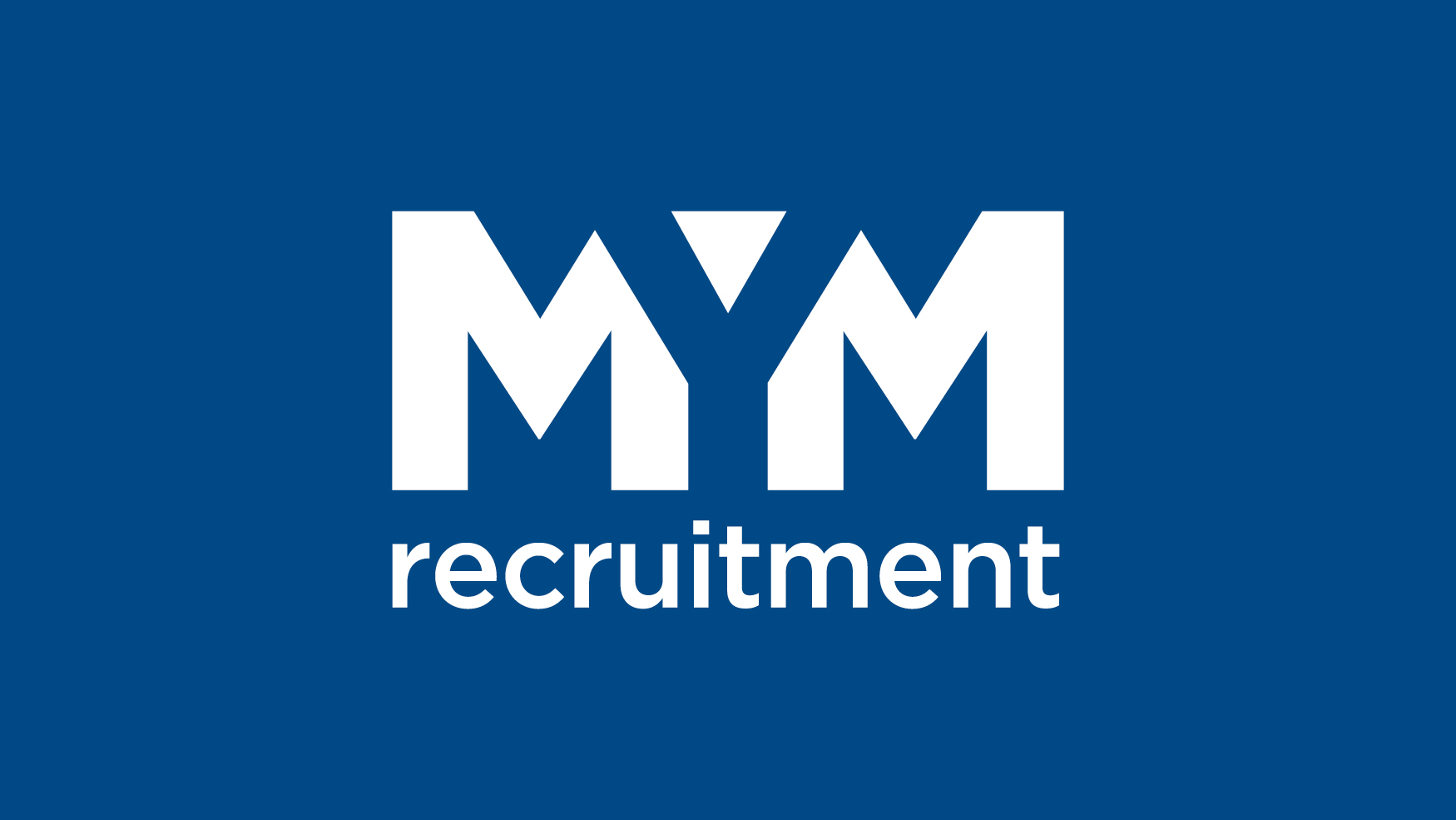 The Client
Network Recruitment was part of the Workspace group of companies. In business for over 10 years, the company had grown with offices in Magherafelt and Letterkenny. Working in providing both temporary and permanent staff to a wide range of sectors, there were clear indications of good potential for future growth.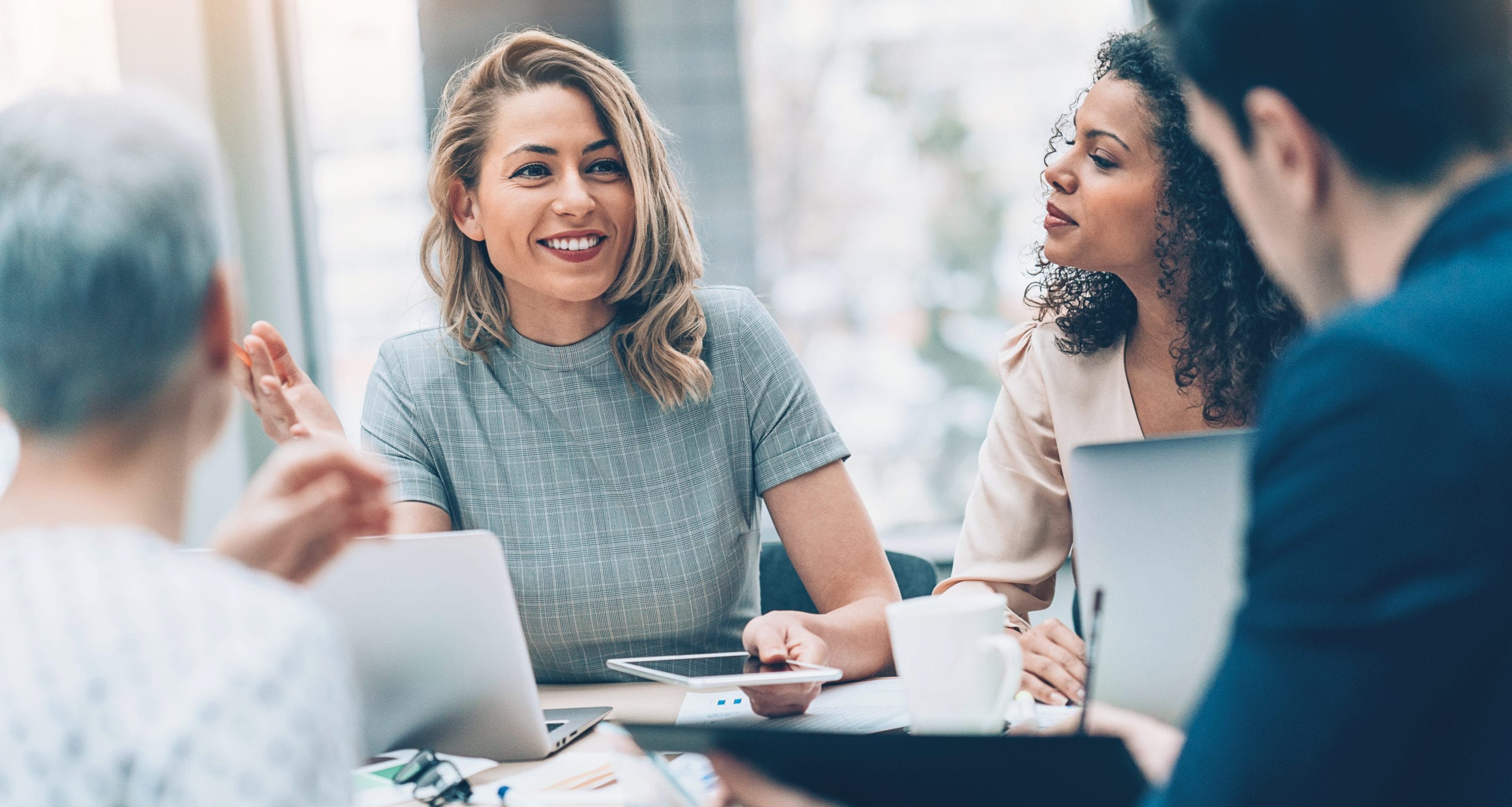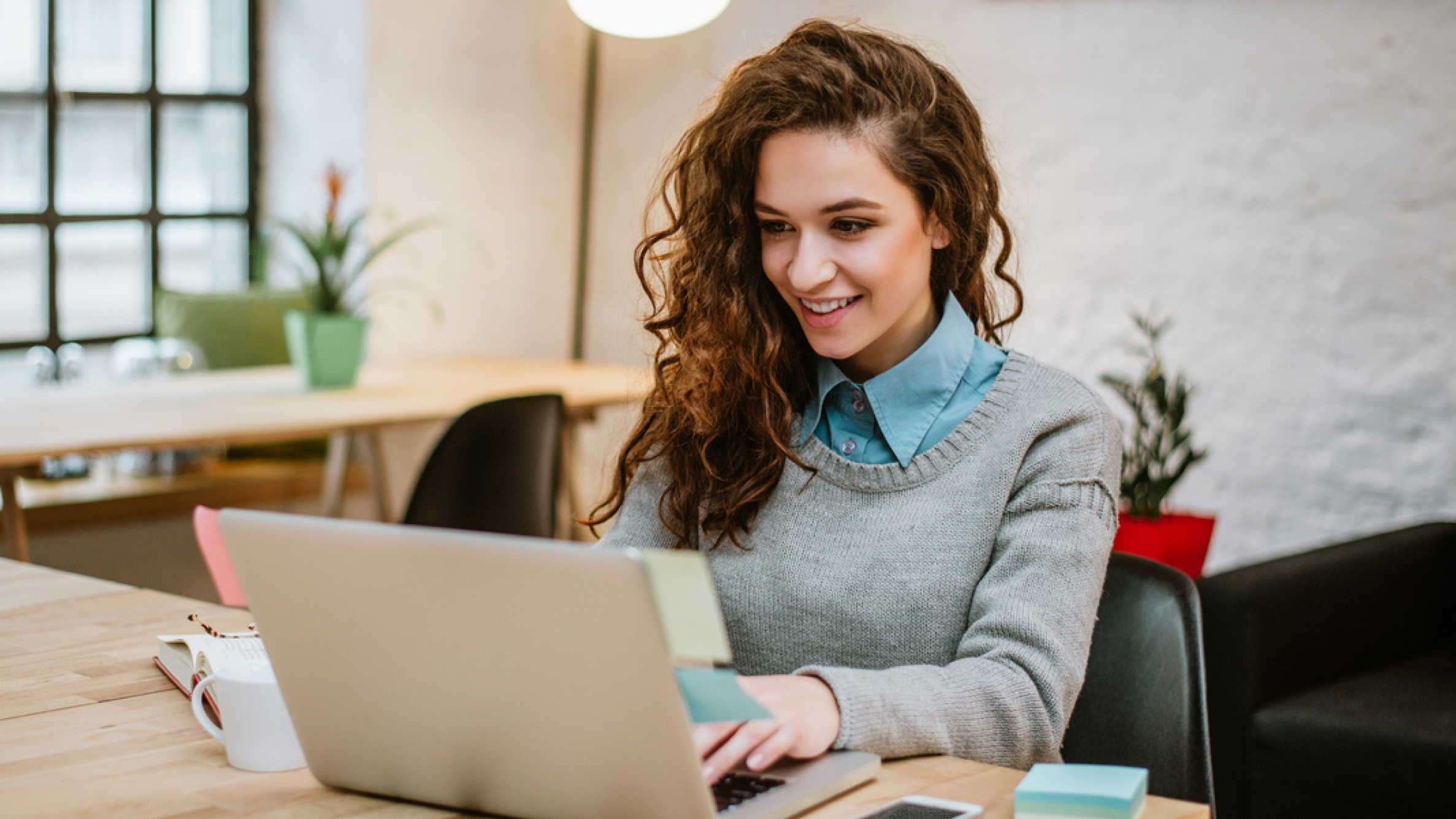 The Challenge
MYM Recruitment was originally Network Recruitment, but within the Workspace Group there was also a consultancy business called Network Personnel. Looking at the growth potential of the business and also the possible confusion between the two names, it was decided that Network Recruitment would benefit from a name change and rebrand.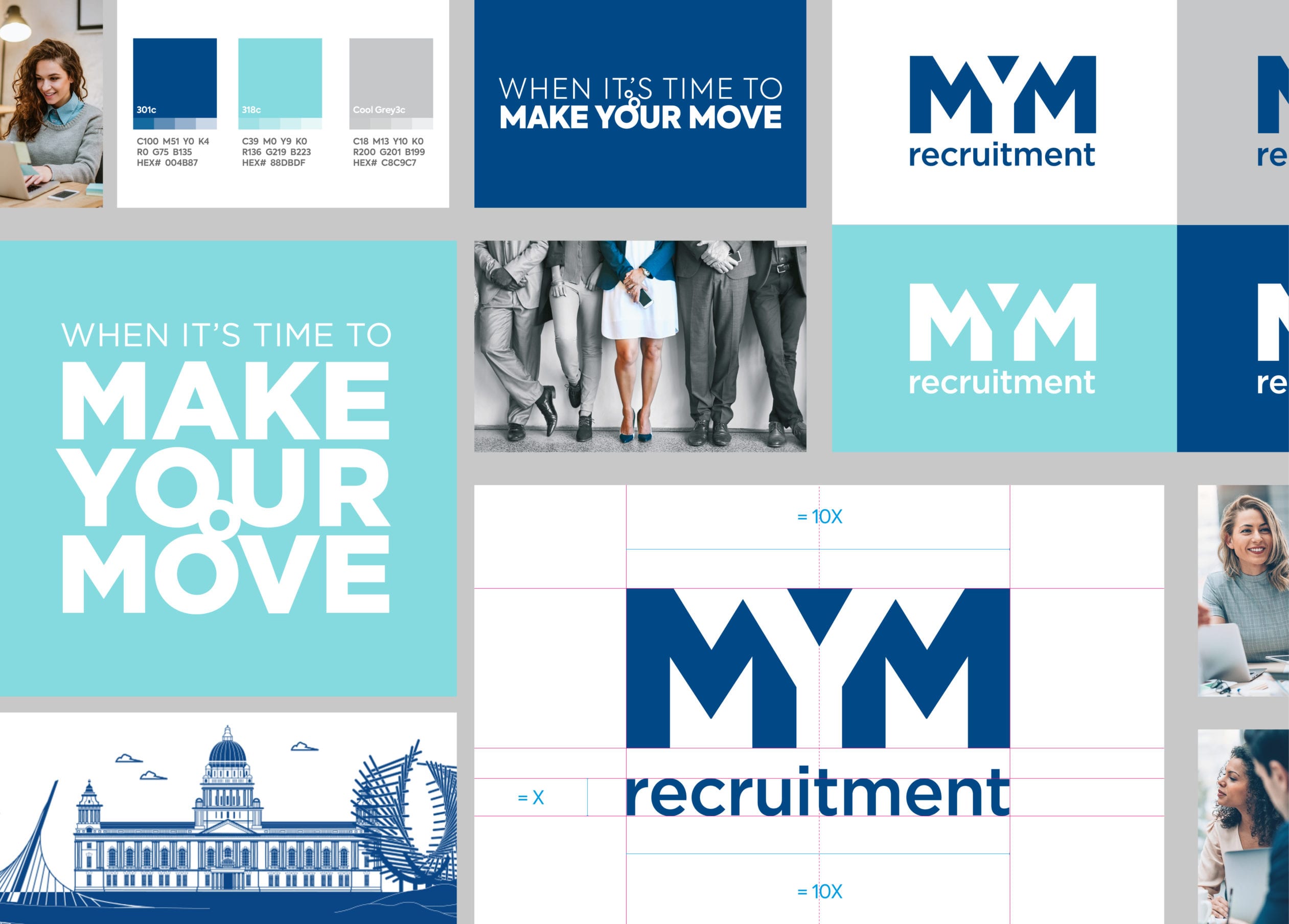 The Result
A name change is a delicate process for a business. There has to be a clear vision as to why it's happening and also clear goals that need to be achieved as a result. Working closely with the Workspace/Network Recruitment team the final selection was MYM Recruitment, Make Your Move.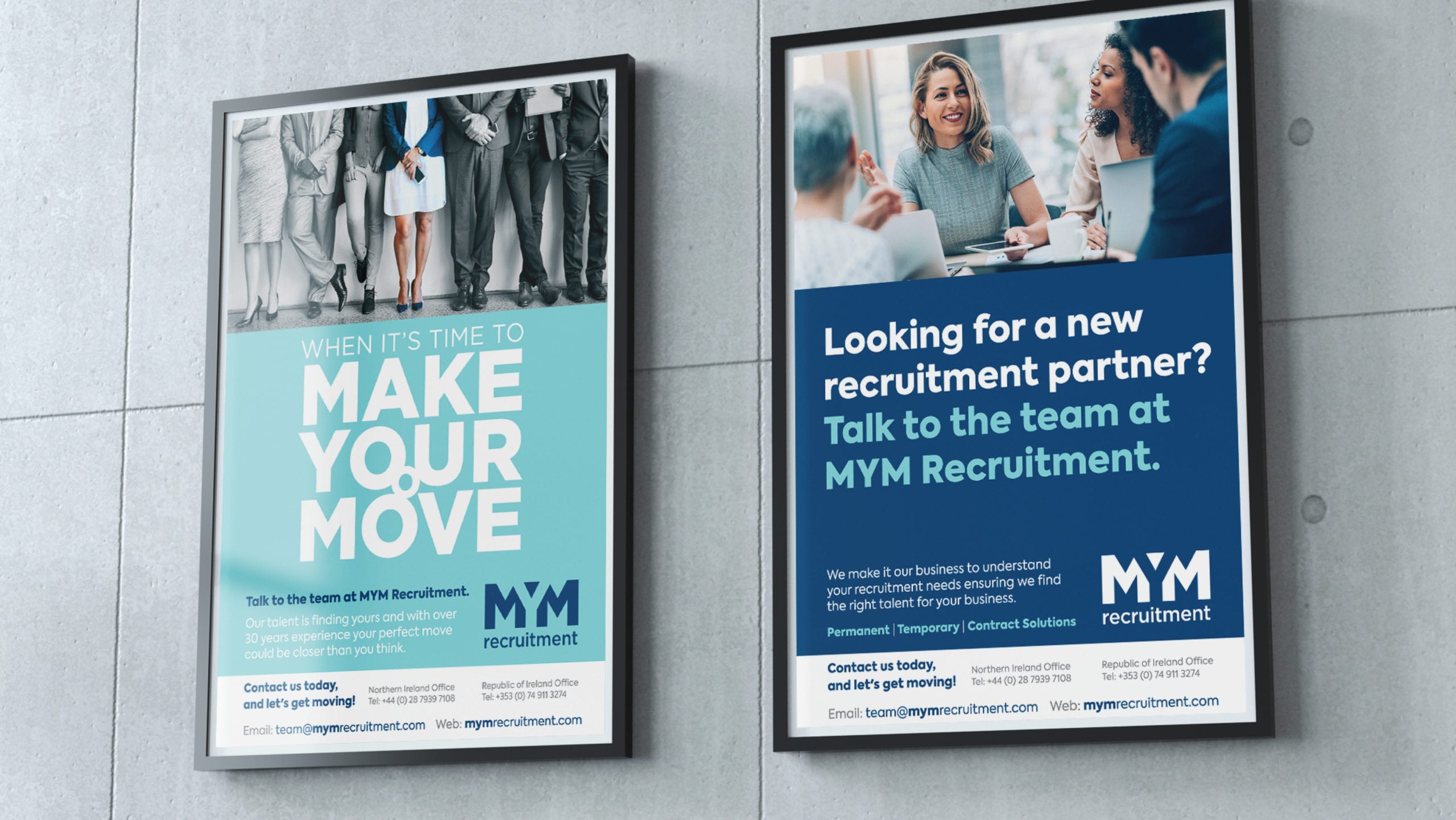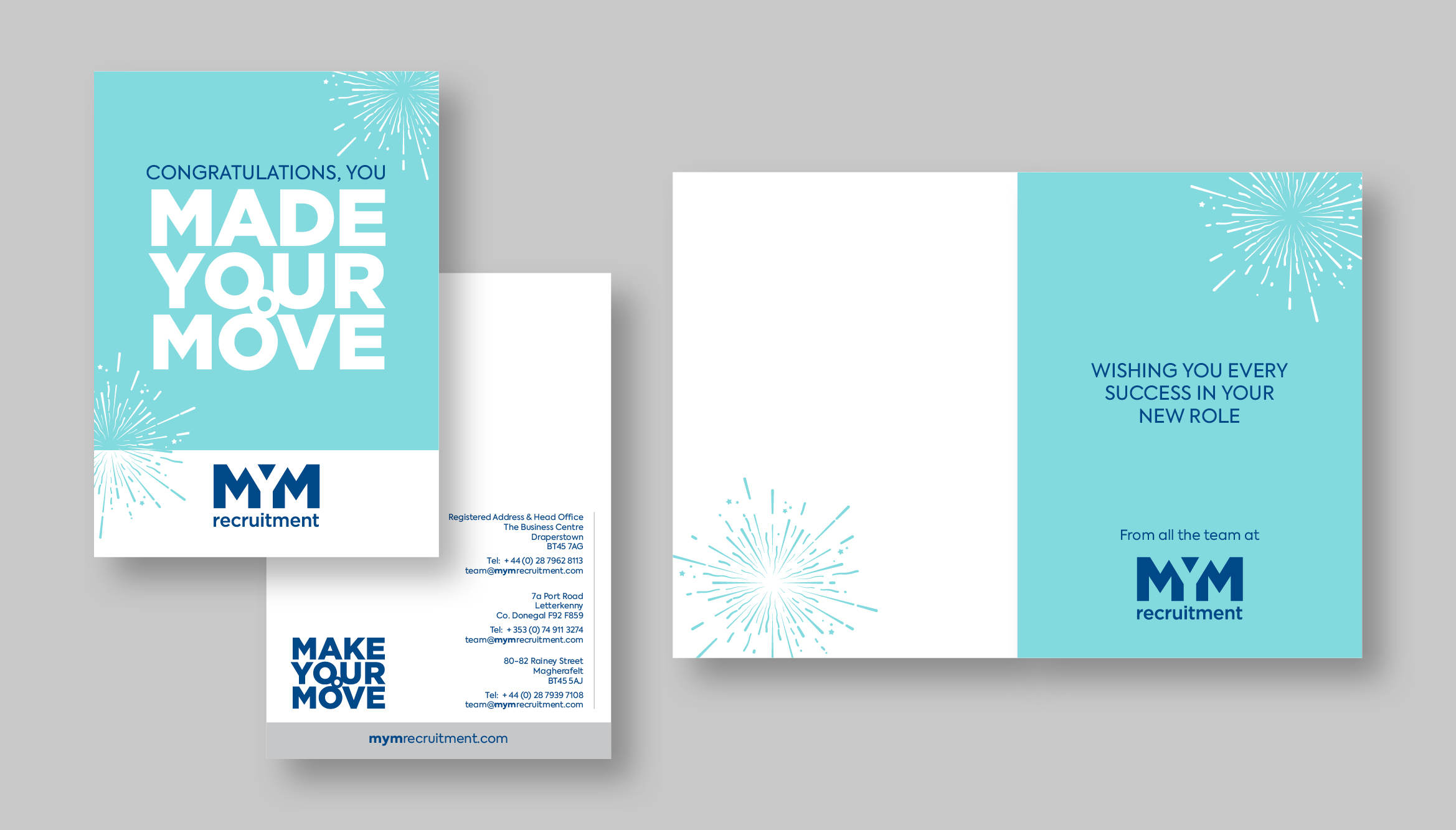 The identity itself was simple, bold and designed to make a statement in the competitive recruitment sector. The MYM mark works the same back to front, reflecting the two core sides to the business – people looking for jobs and businesses looking to fill positions.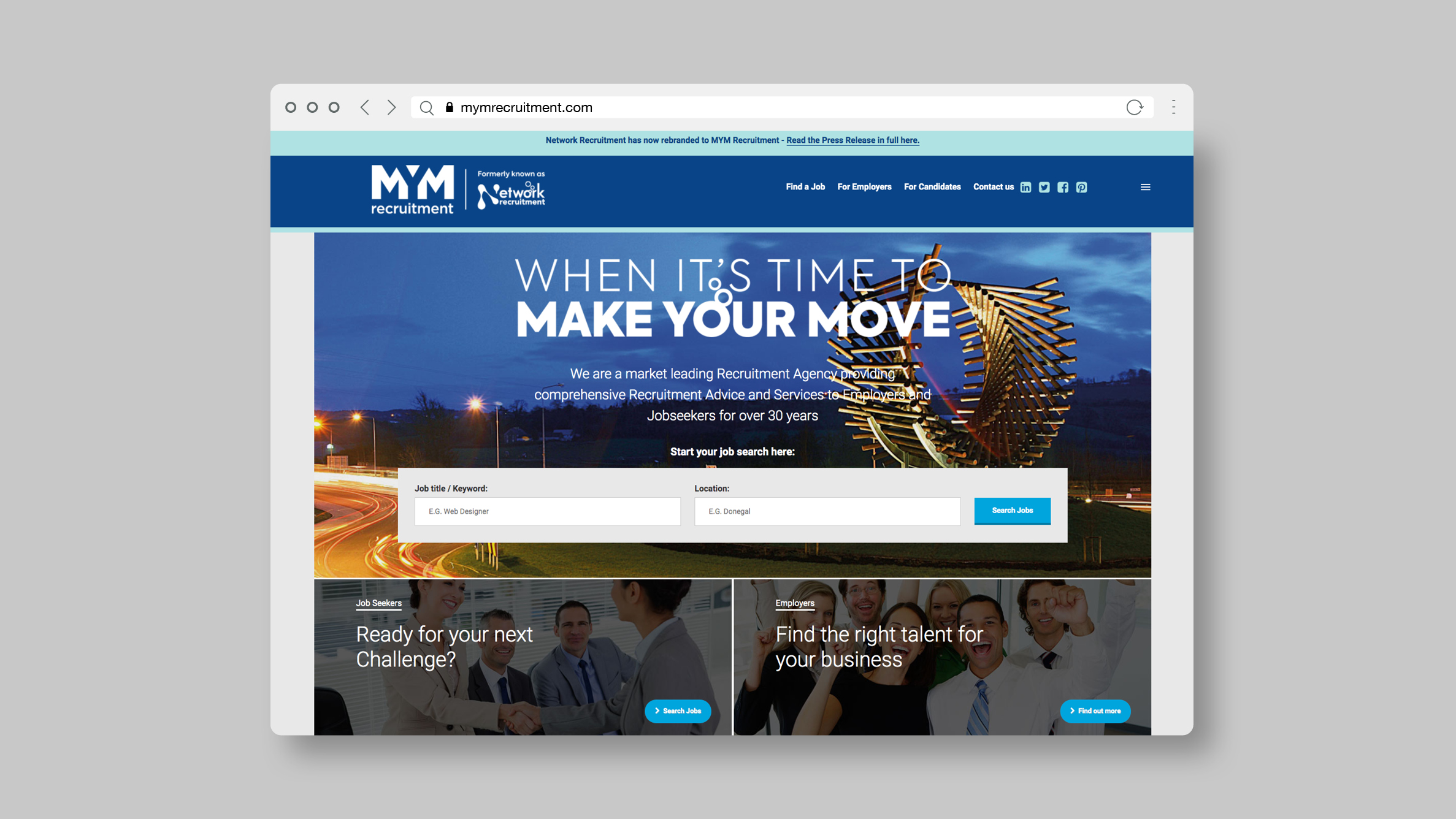 The identity contained a ready-made advertising slogan and its strong visibility on digital and social media platforms fulfilled a key requirement of the initial brief.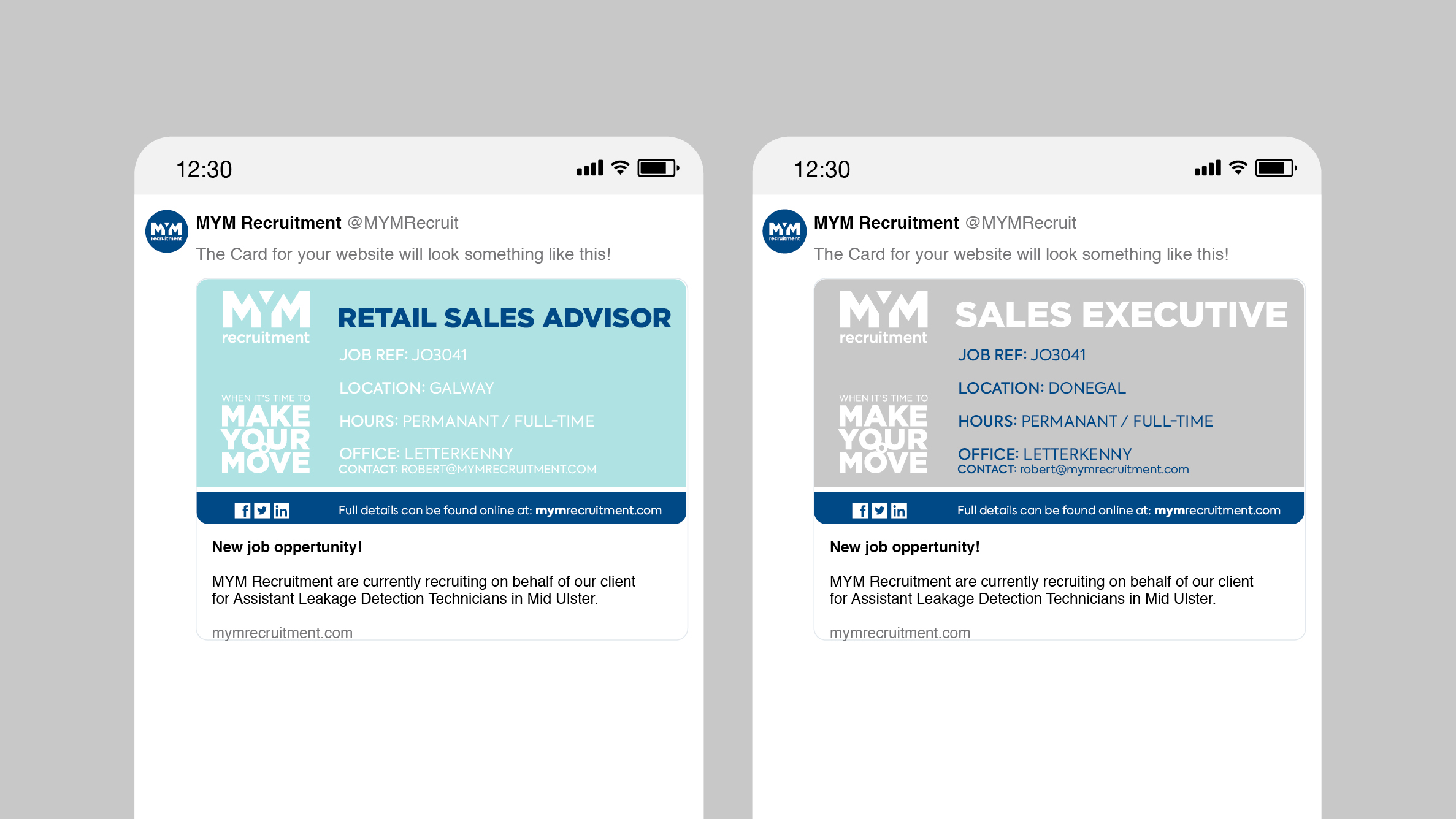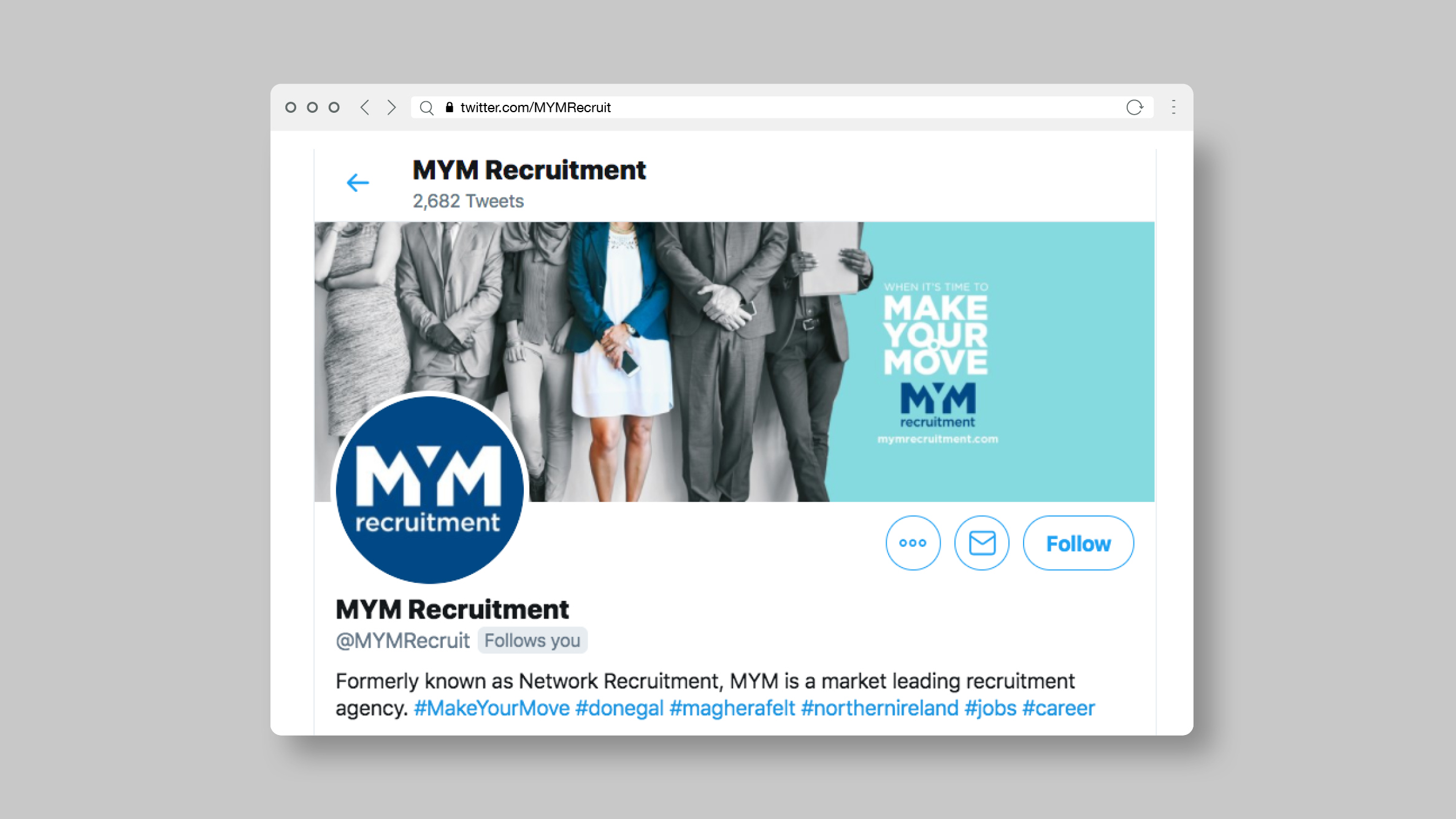 An interchangeable colour palette and design templates make it easy for the team to produce their own communication pieces and still stay on brand.