BA – Better Always
Advertising, Campaign, Copywriting, Digital, E-commerce, Environment, Exhibition, Identity, Naming, Print, Strategy
As a young design company we were asked to produce a logo as a test for some additional work. 20 years later we became part of the furniture.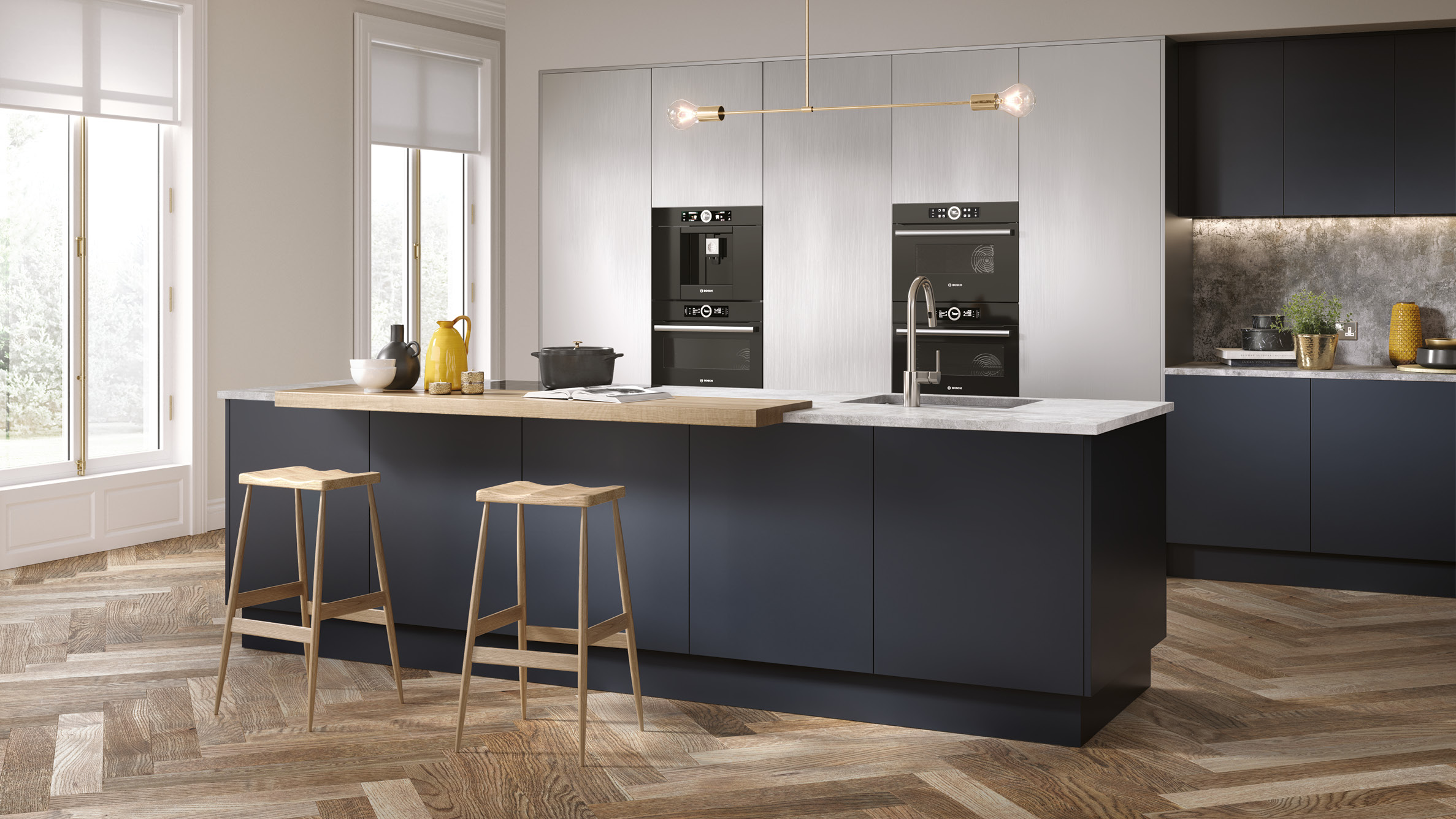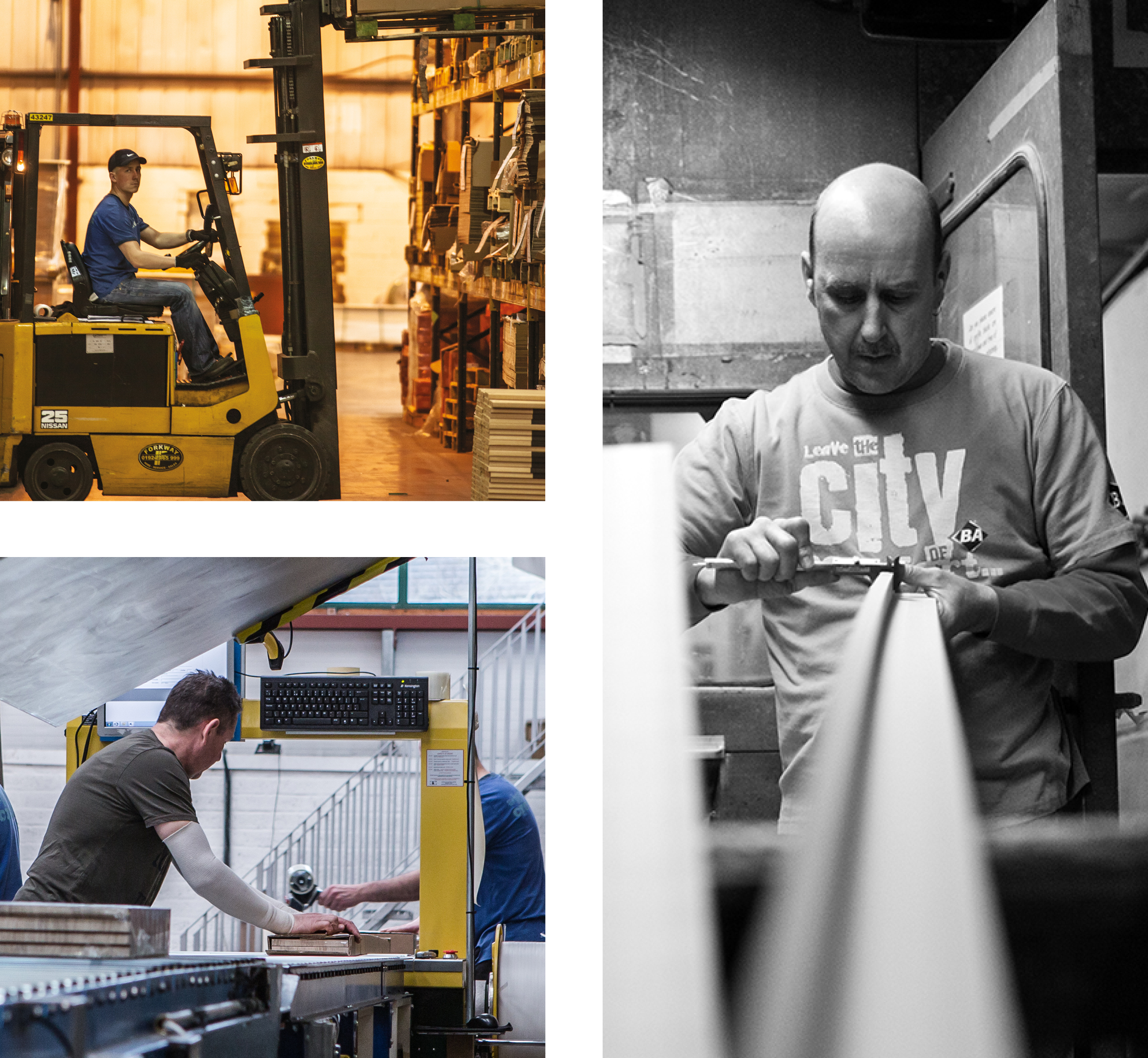 The Client
Established in 1990, BA currently operates out of three state-of-the-art factories; one in Co. Tyrone and two in Yorkshire. They supply small, medium and large manufacturers with bespoke, made-to-measure doors, contract volume orders and one of the largest ranges of components and matching accessories available in the market place today.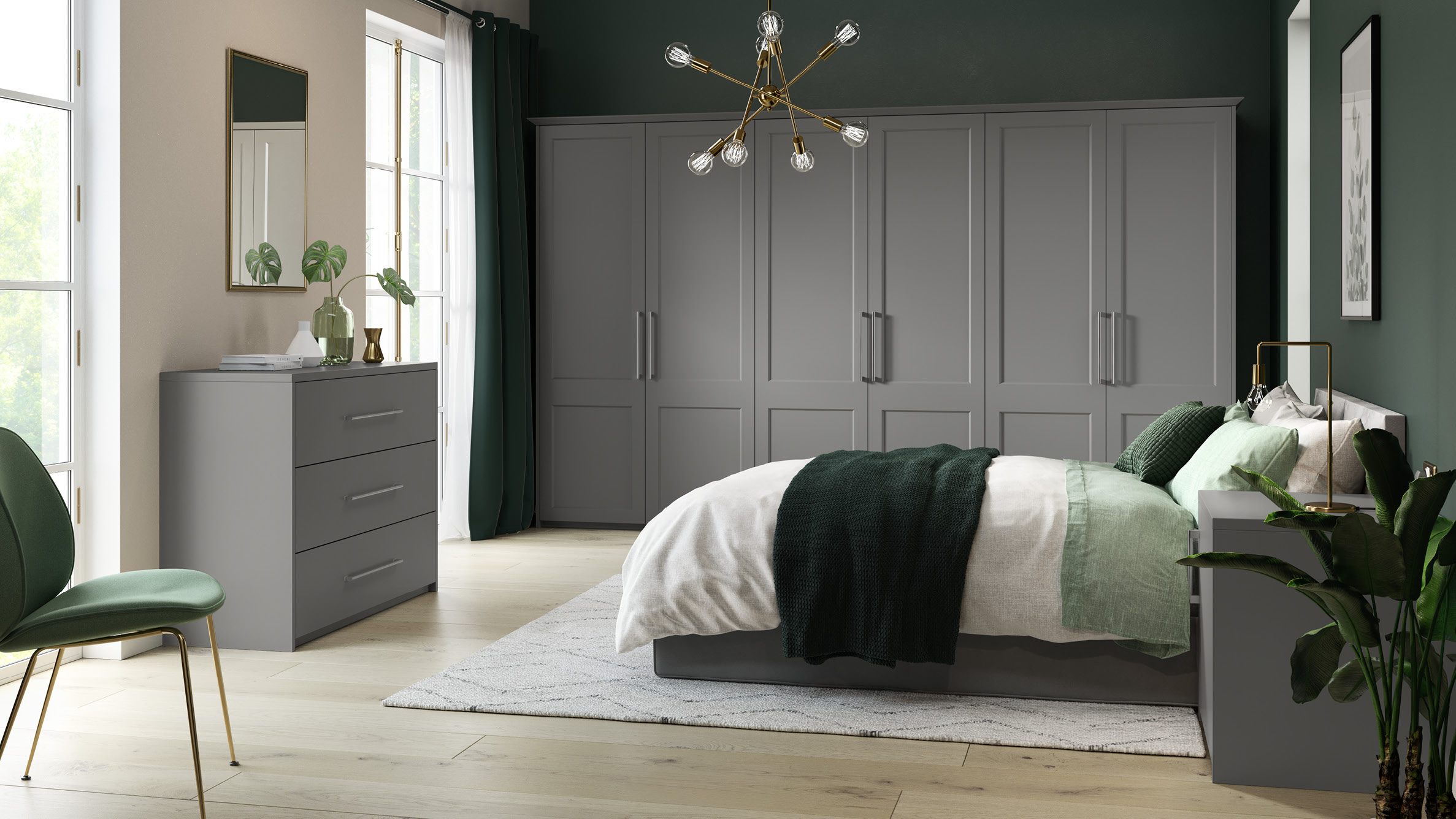 The Challenge
There was never just one! The initial challenge was to make an impression on a client that, at the time, should have been out of our league. When we wangled a meeting, the MD was won over by our passion, creativity and enthusiasm and challenged us to design the company logo. If we nailed that, the carrot was the company literature.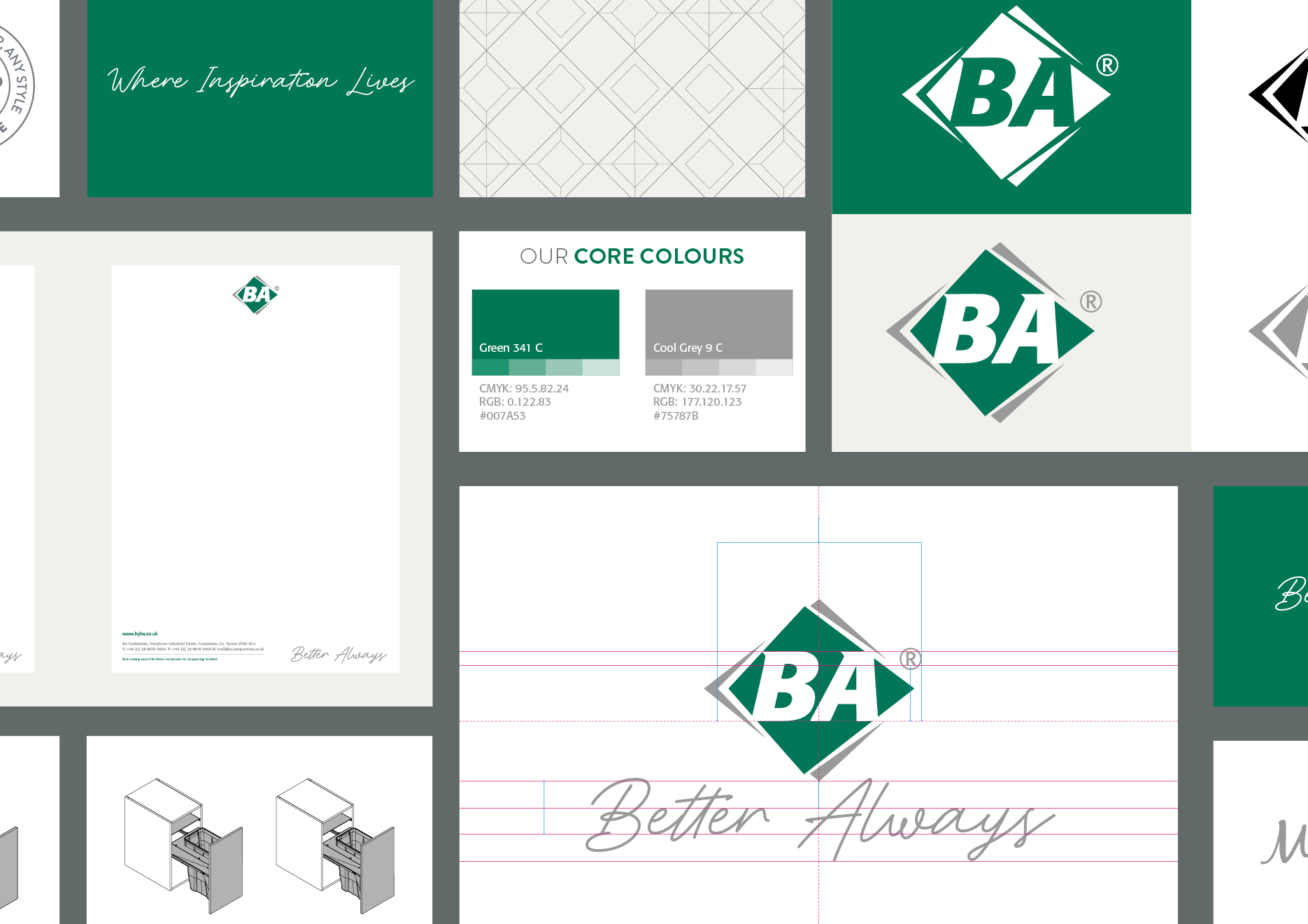 Until recently, the BA diamond we designed was the symbol of BA Components, and subsequently BA, for over 25 years. The abstraction of doors, the idea of movement and BA breaking through the edges mirrored the growth of the BA brand. BA was to become one of the most respected KBB (kitchen, bedroom, bathroom) companies in the UK and Europe.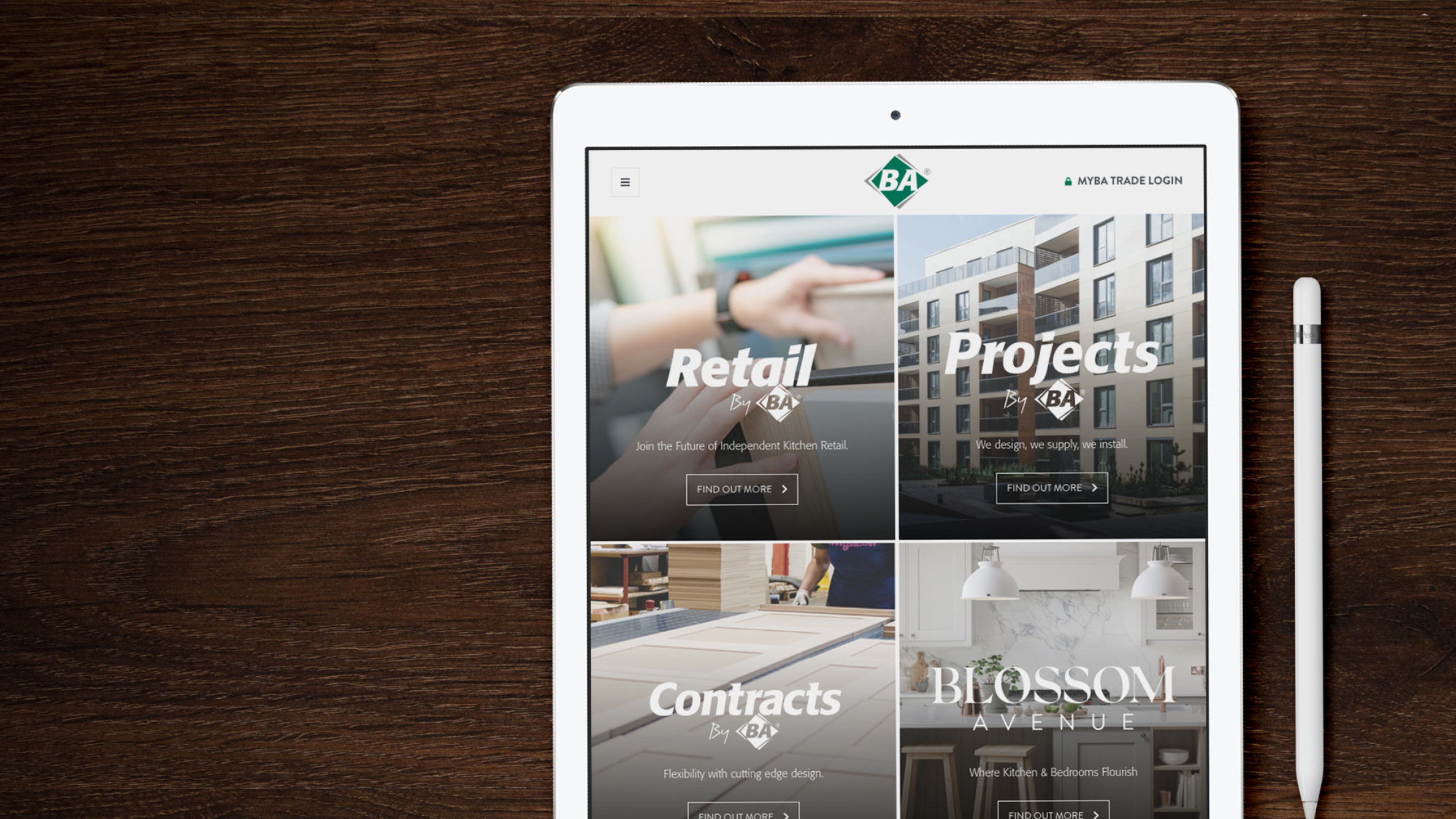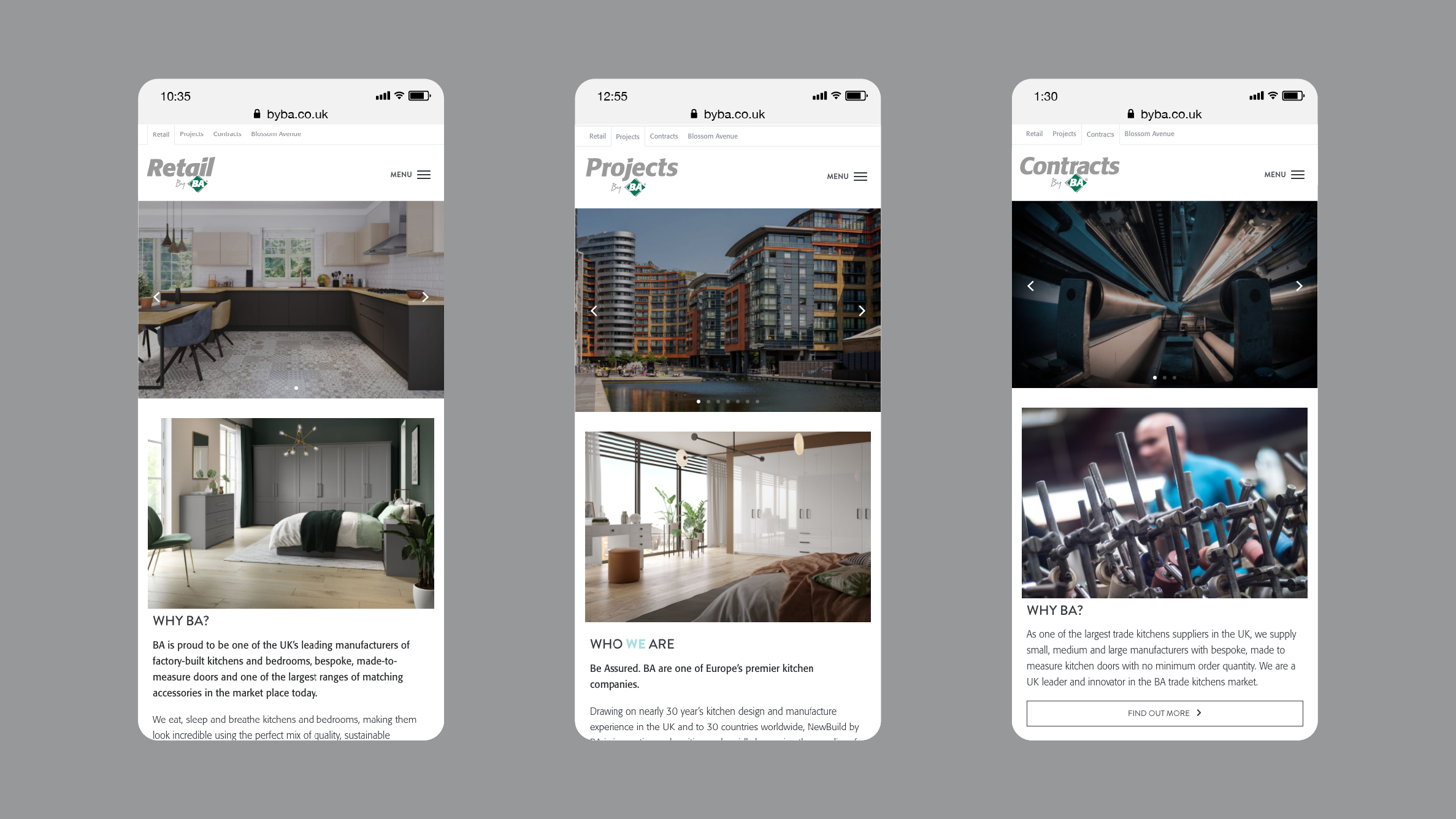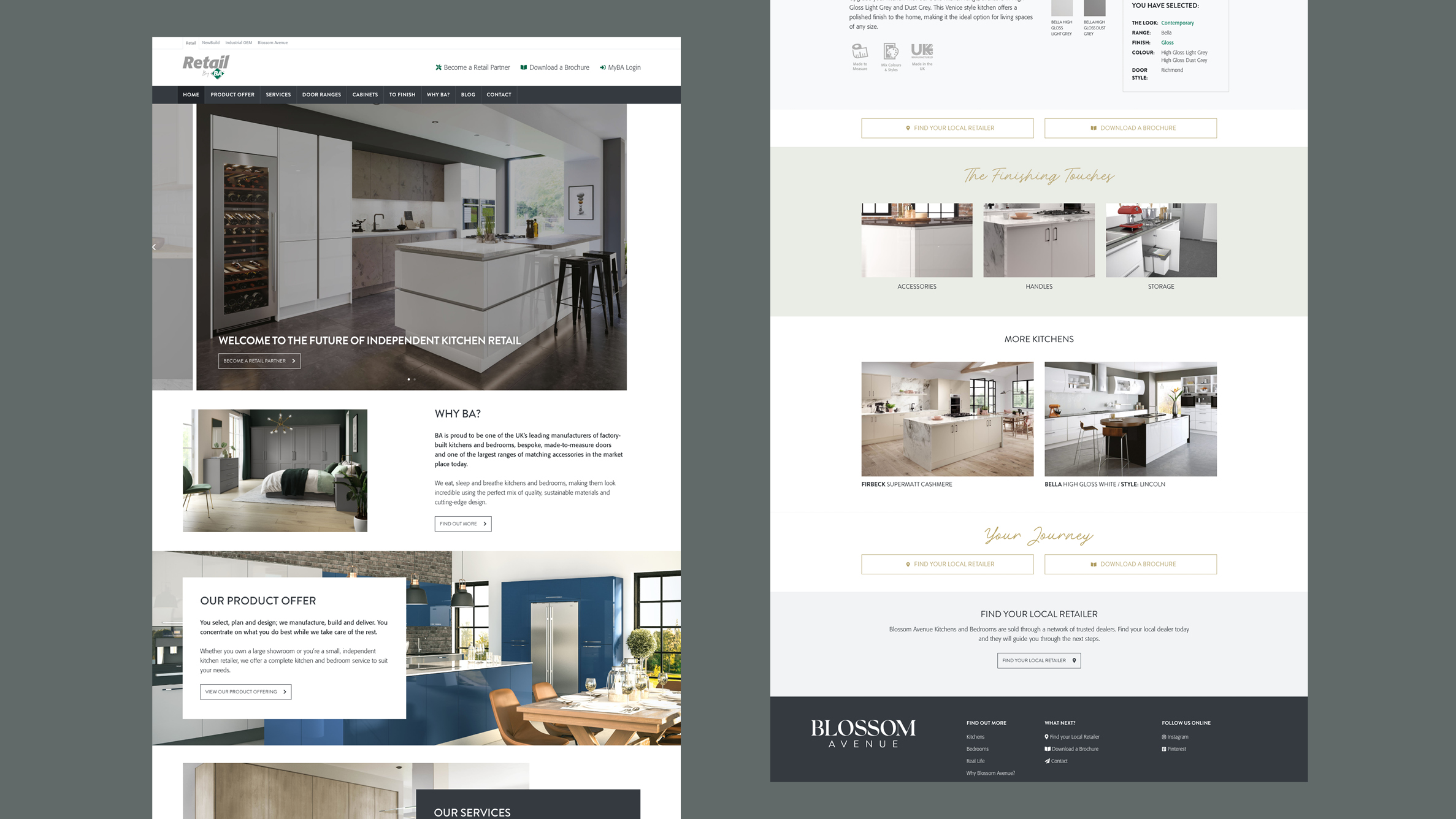 The company now works across three distinct markets – retail, design-and-fit for large scale new builds, and volume contracts. Historically a components company, we were on hand to implement a full new digital and promotional suite to reflect each division and the direction the company was going.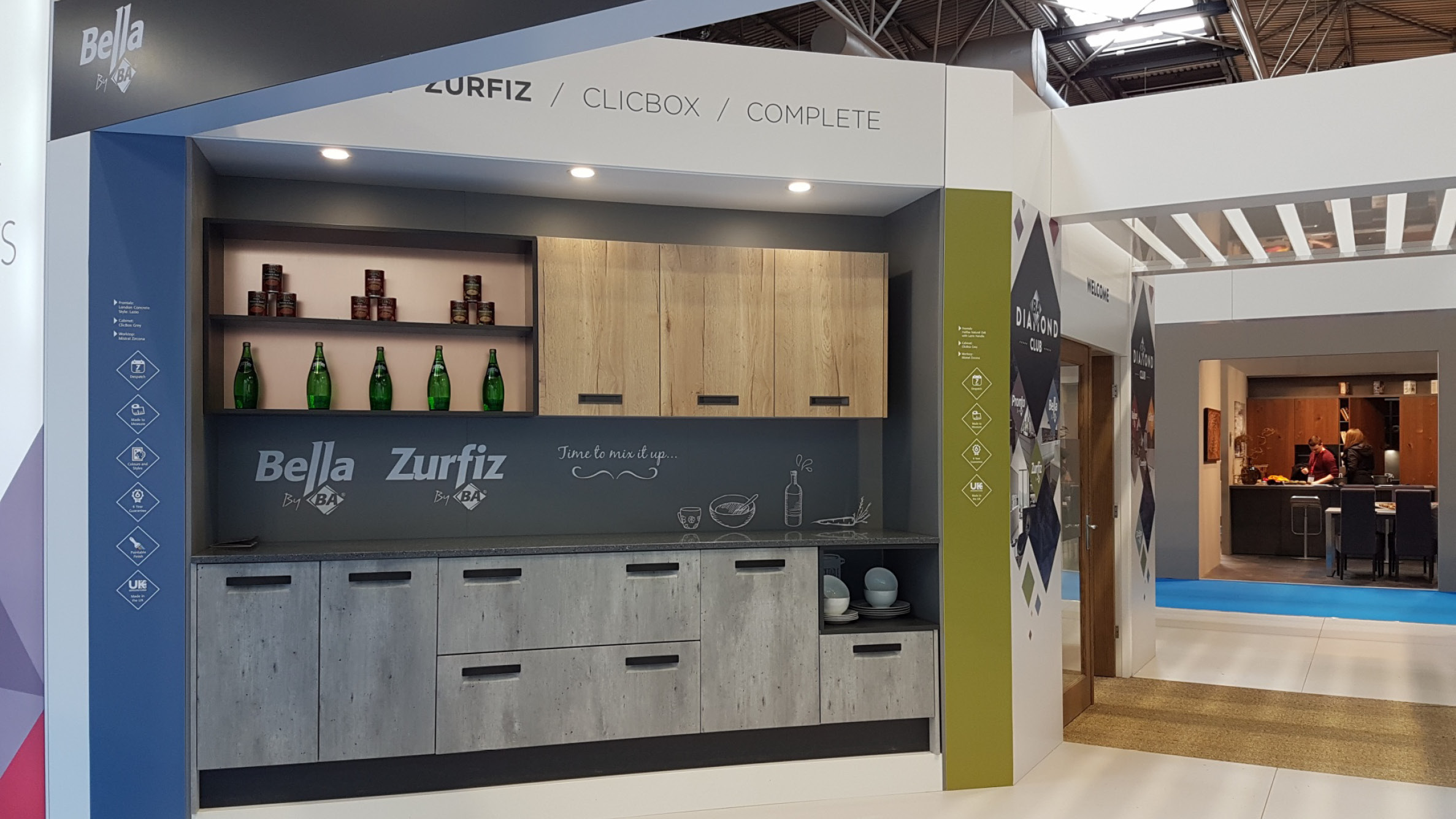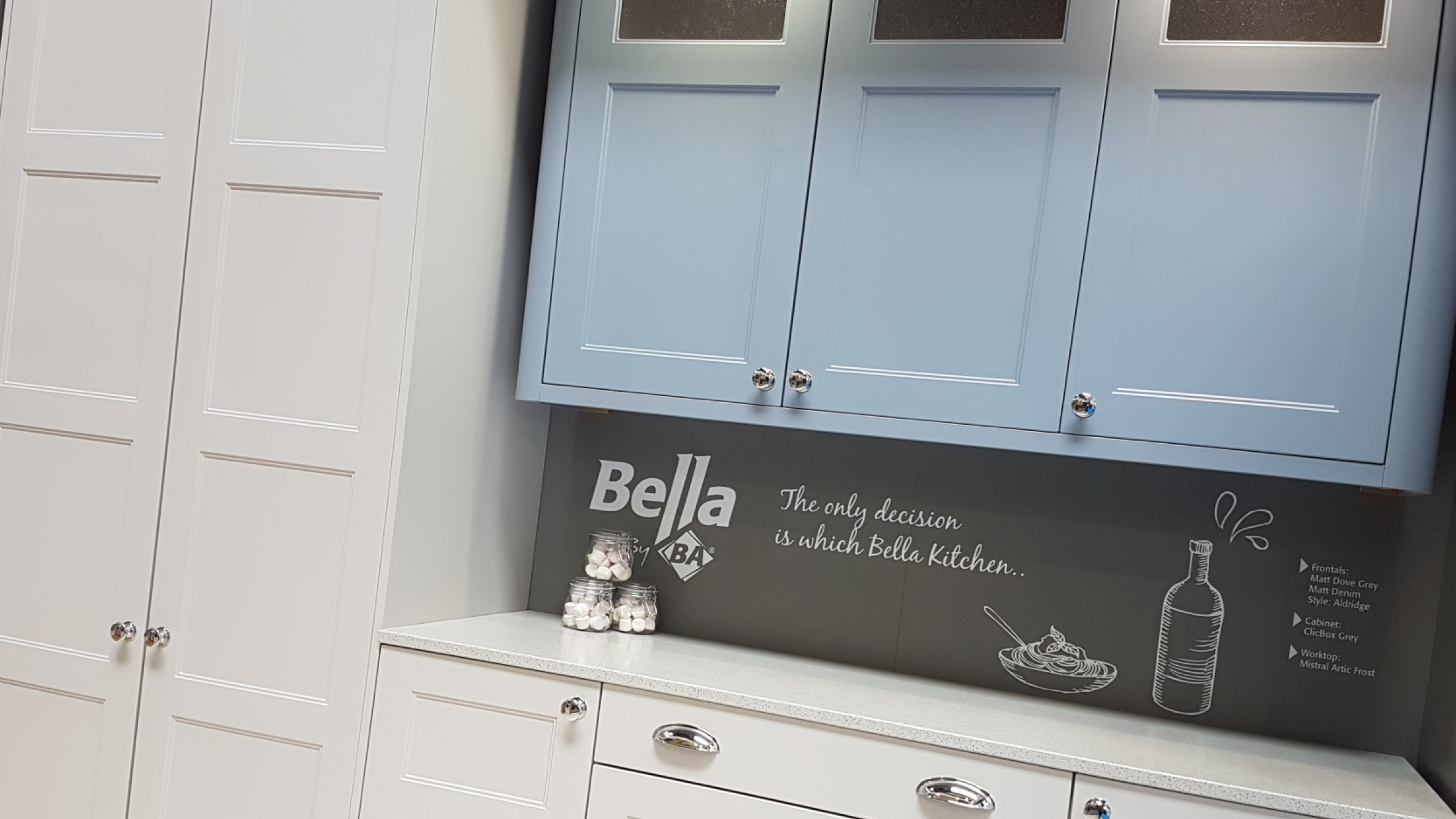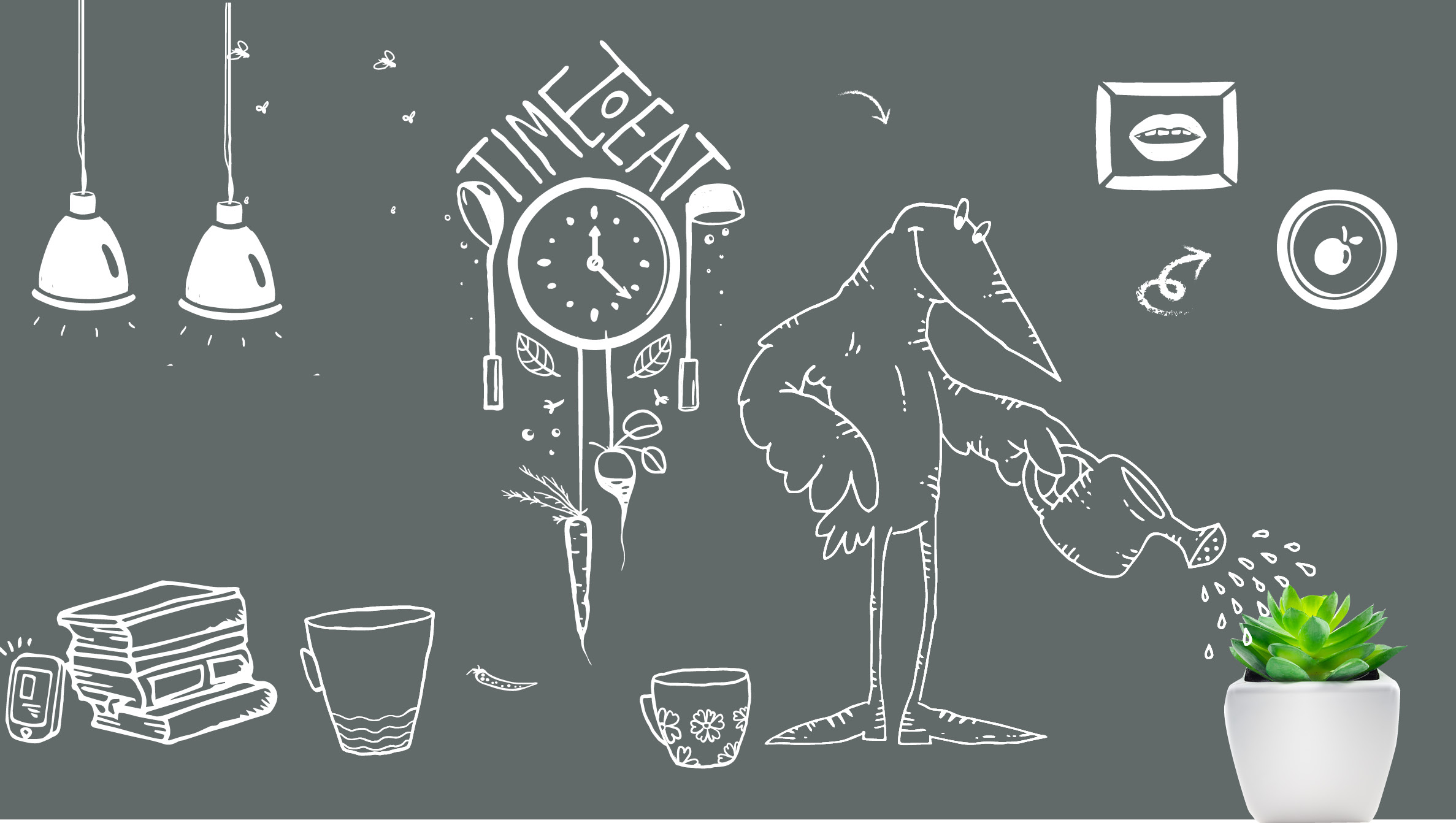 From building and photographing complete kitchen and bedroom sets, BA became one of the first KBB companies to embrace CGI technology.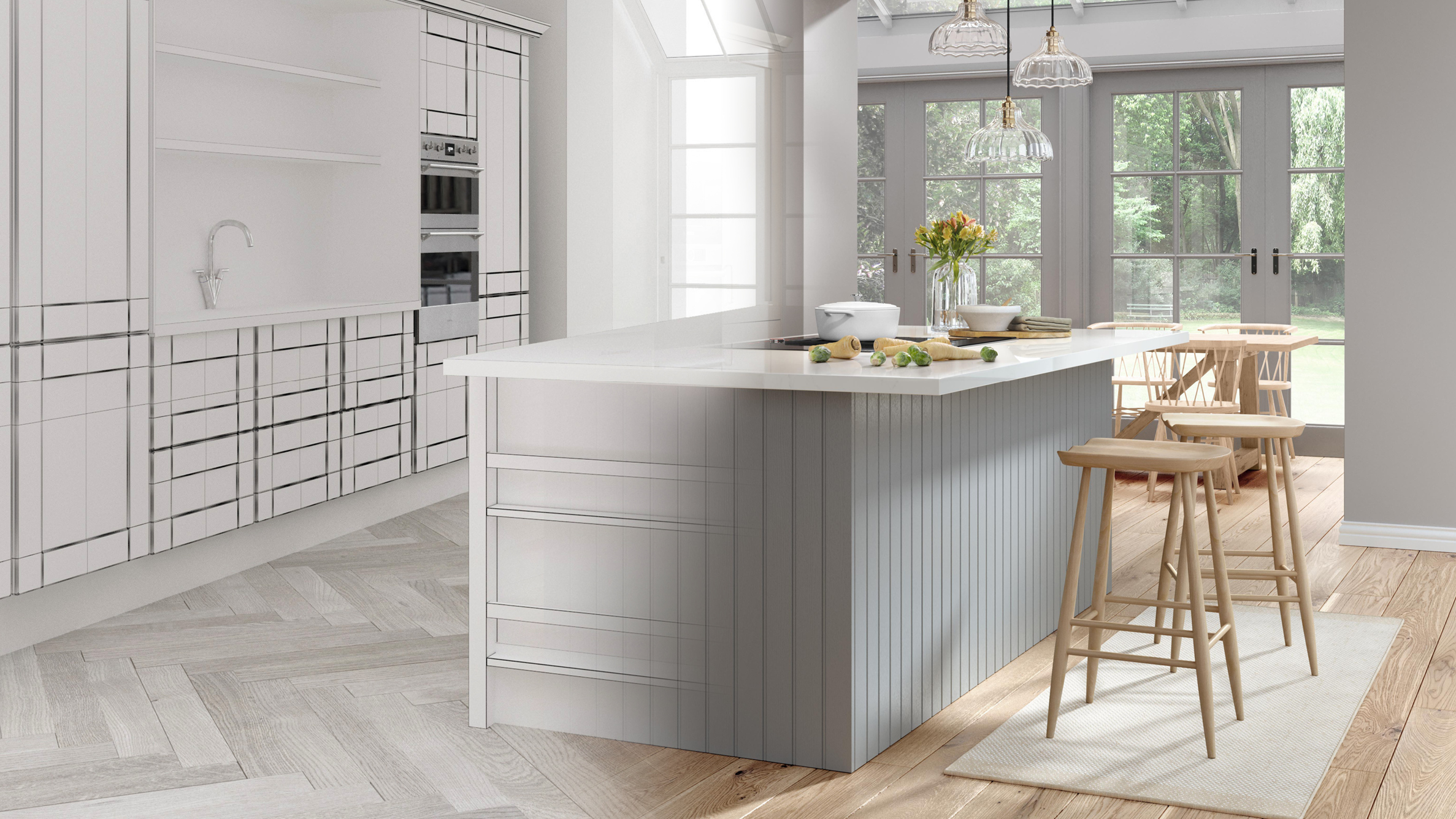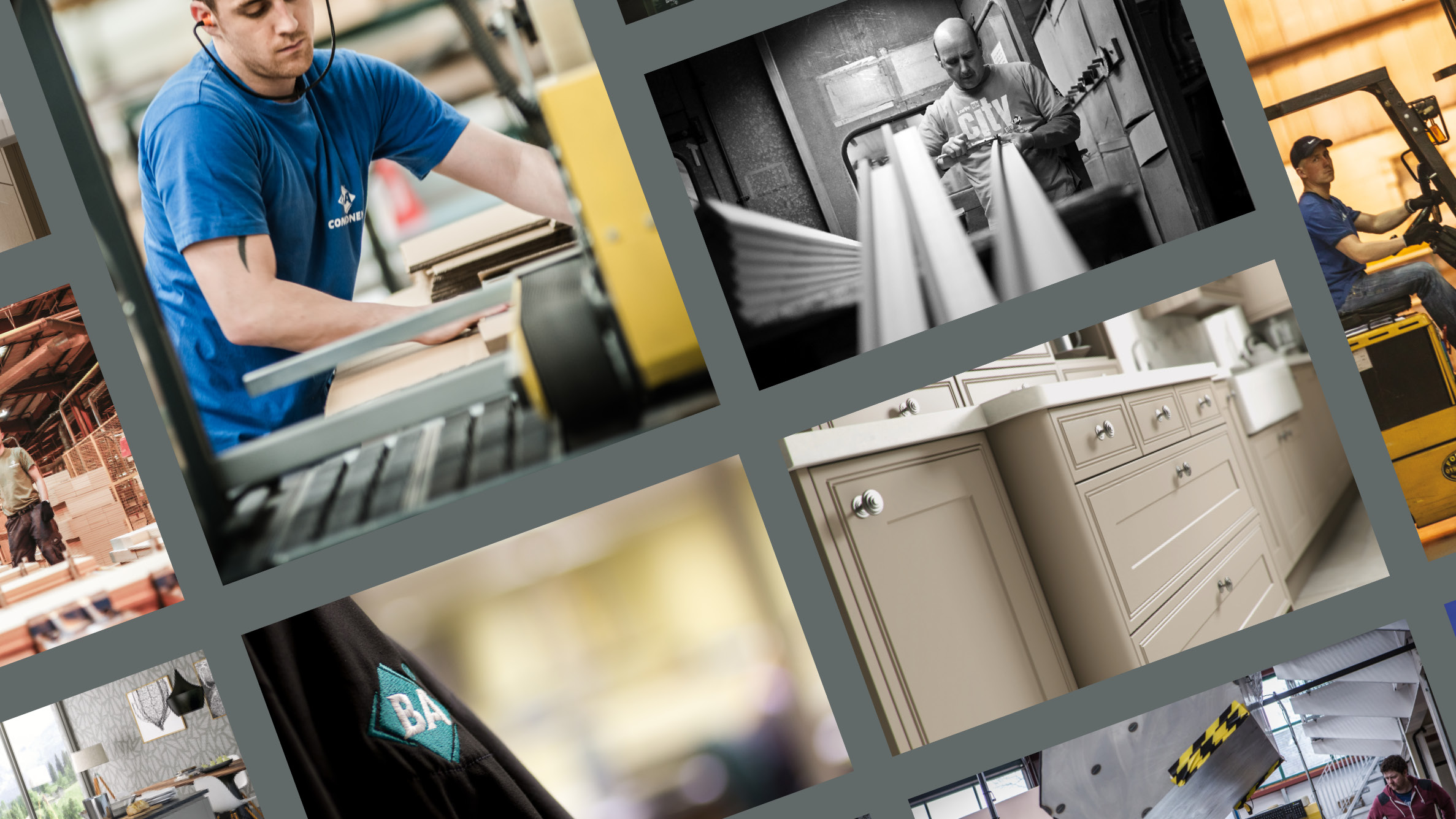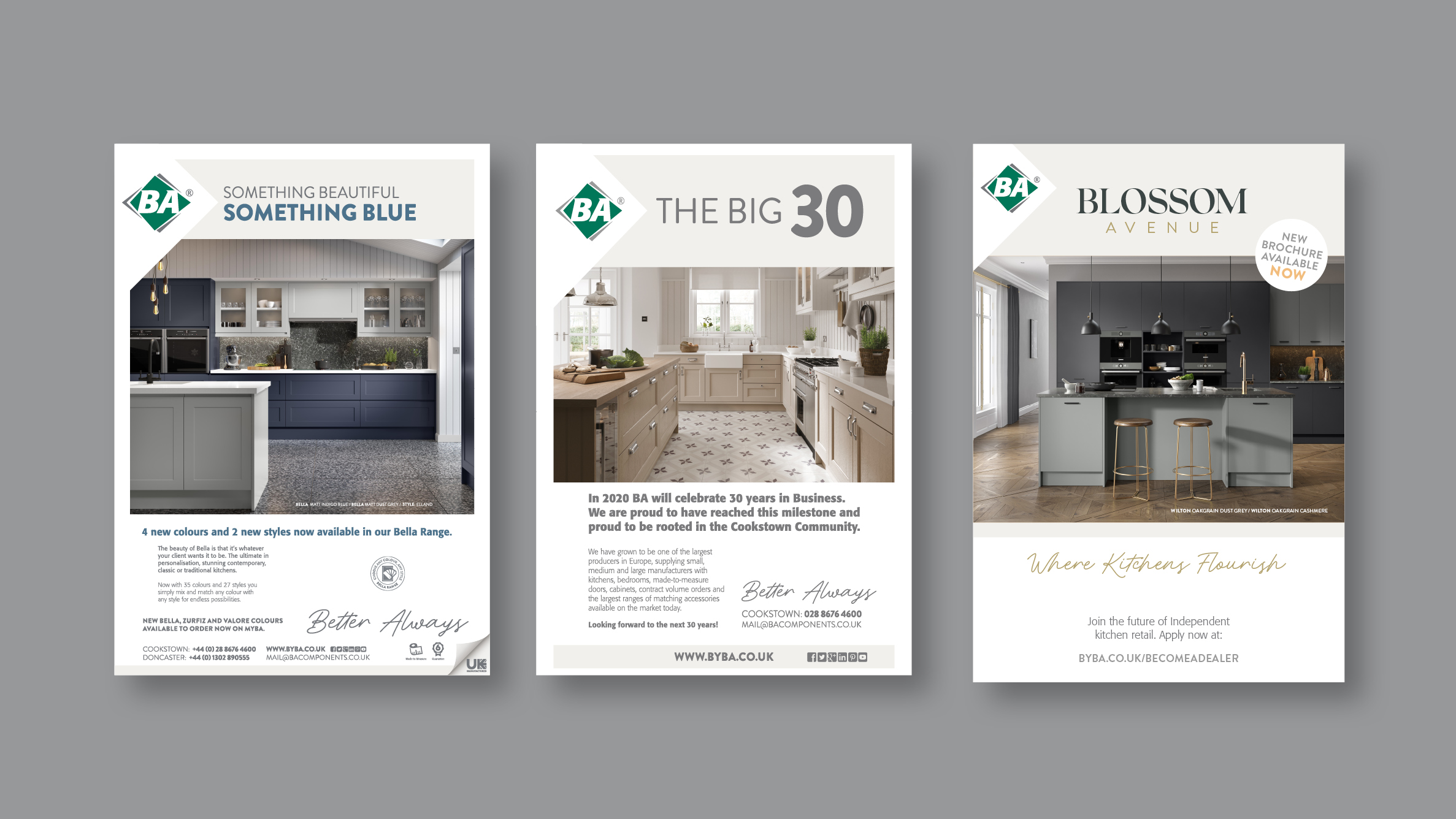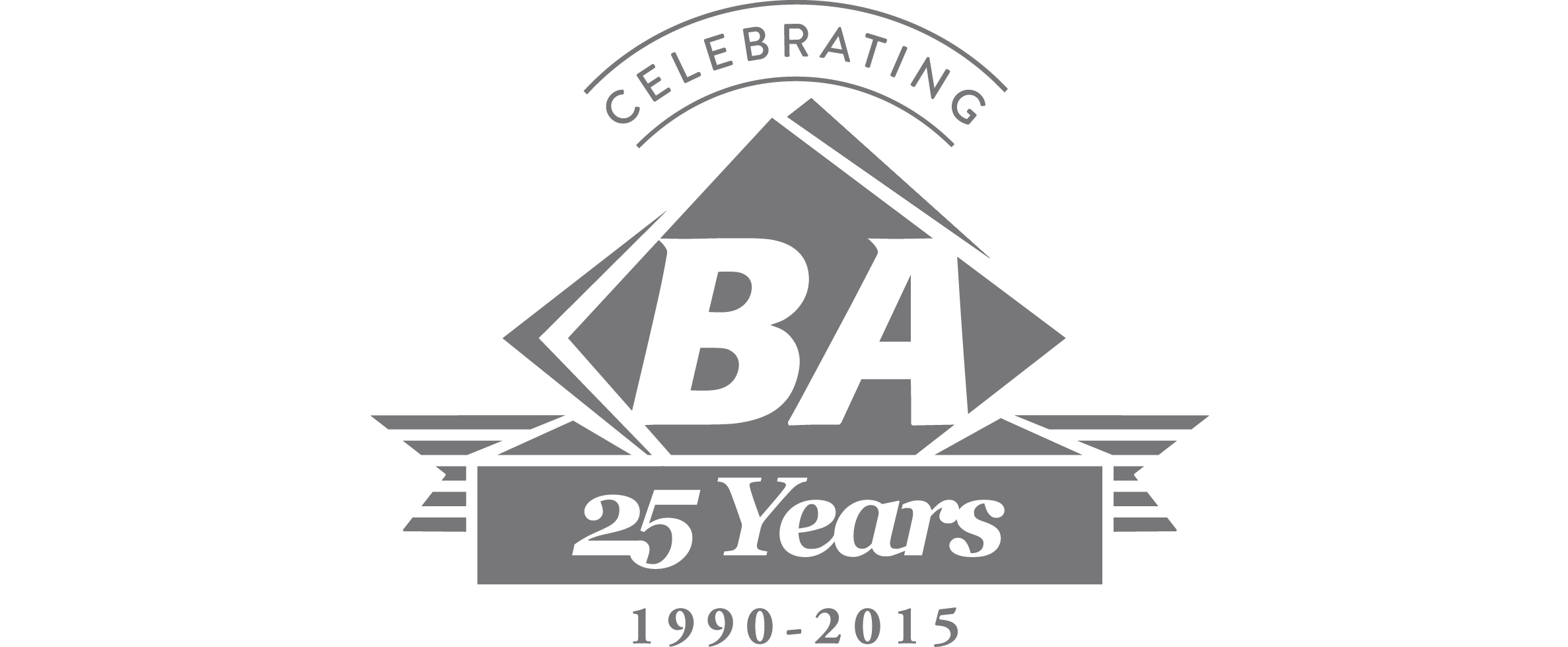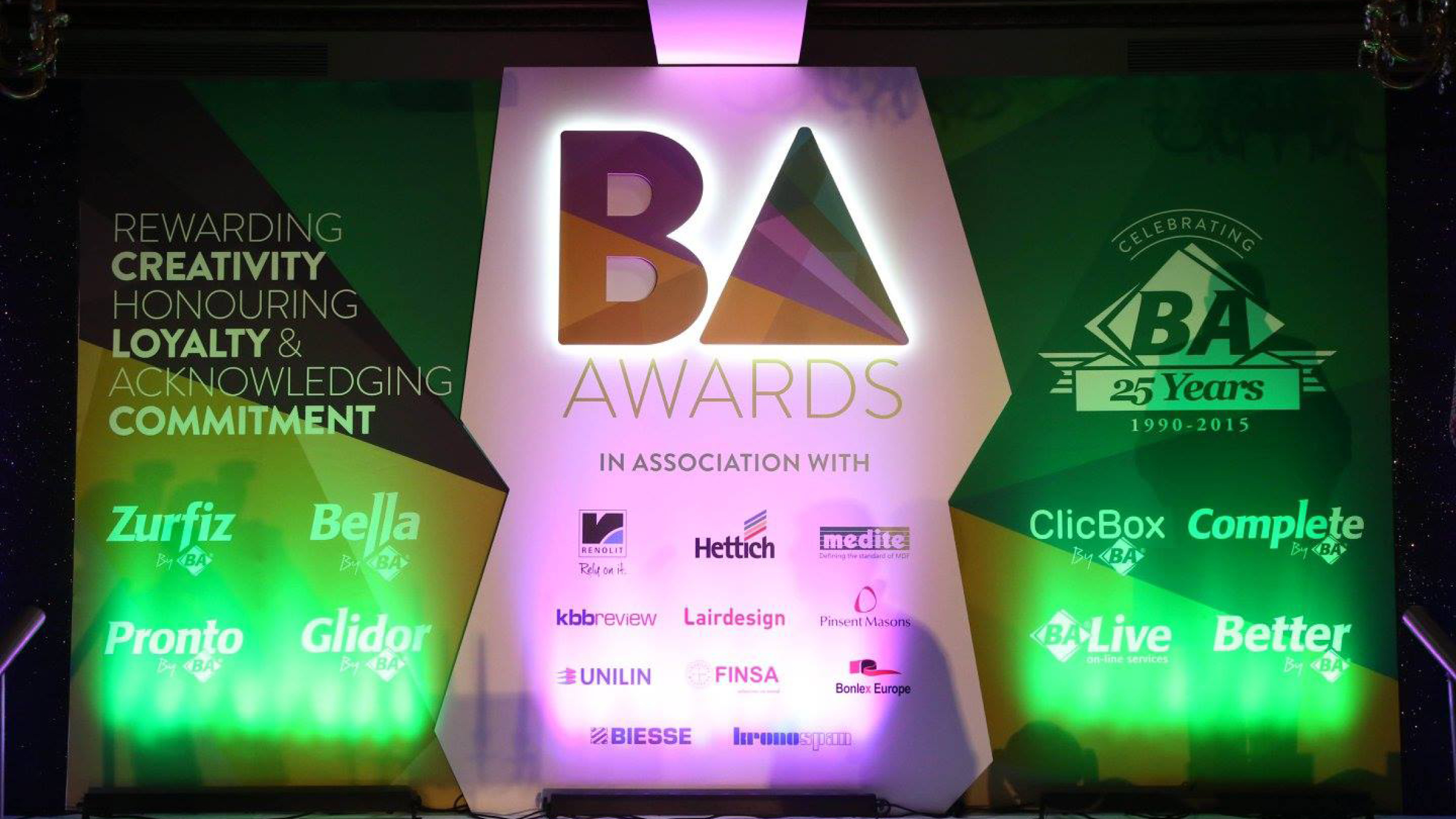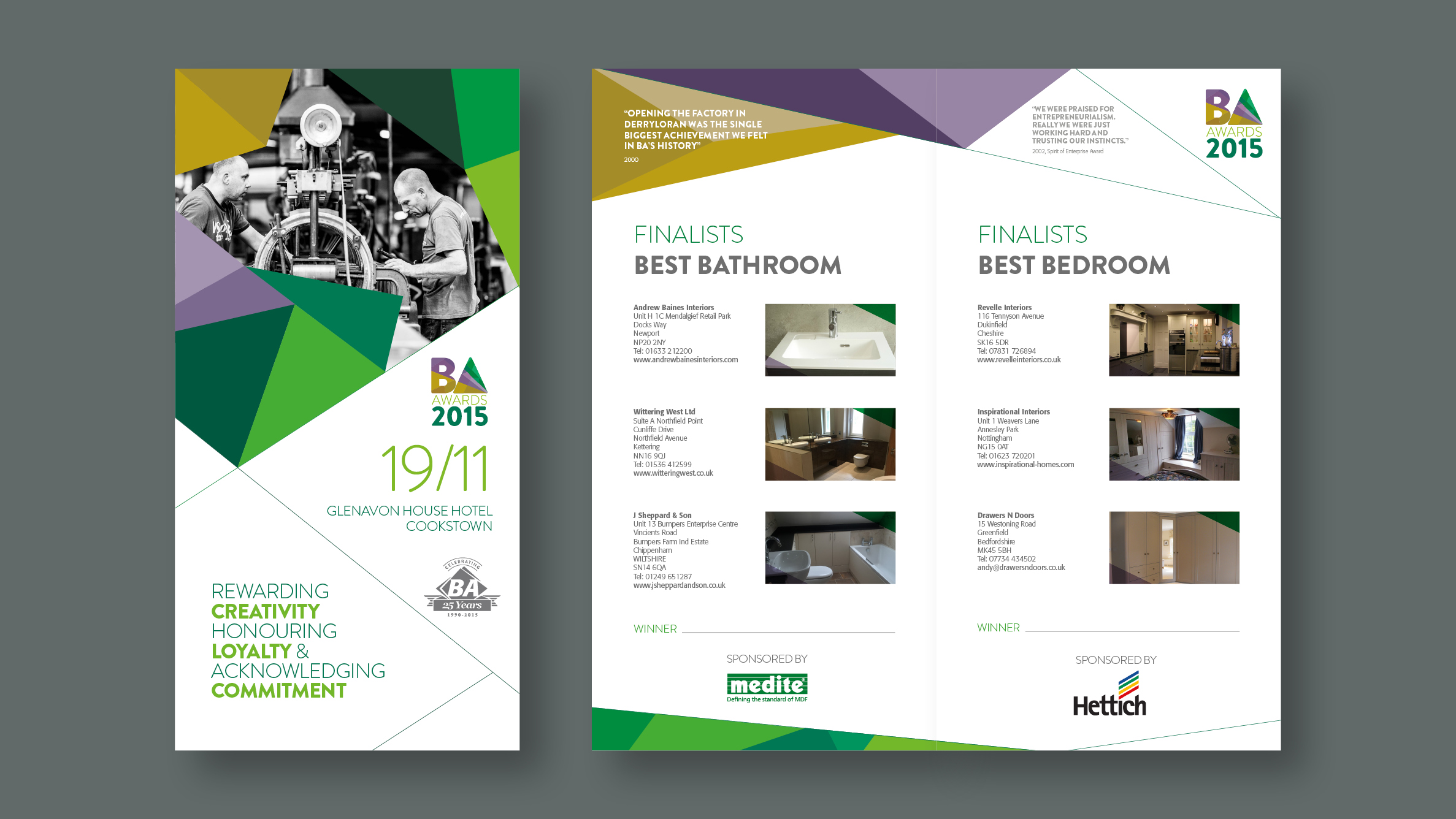 BA needed a new name and brand for their complete kitchen and bedroom offering. With control over their own manufacturing, an enviable range of products and over thirty years' experience in the market, BA needed a brand that reflected a company of their size and stature.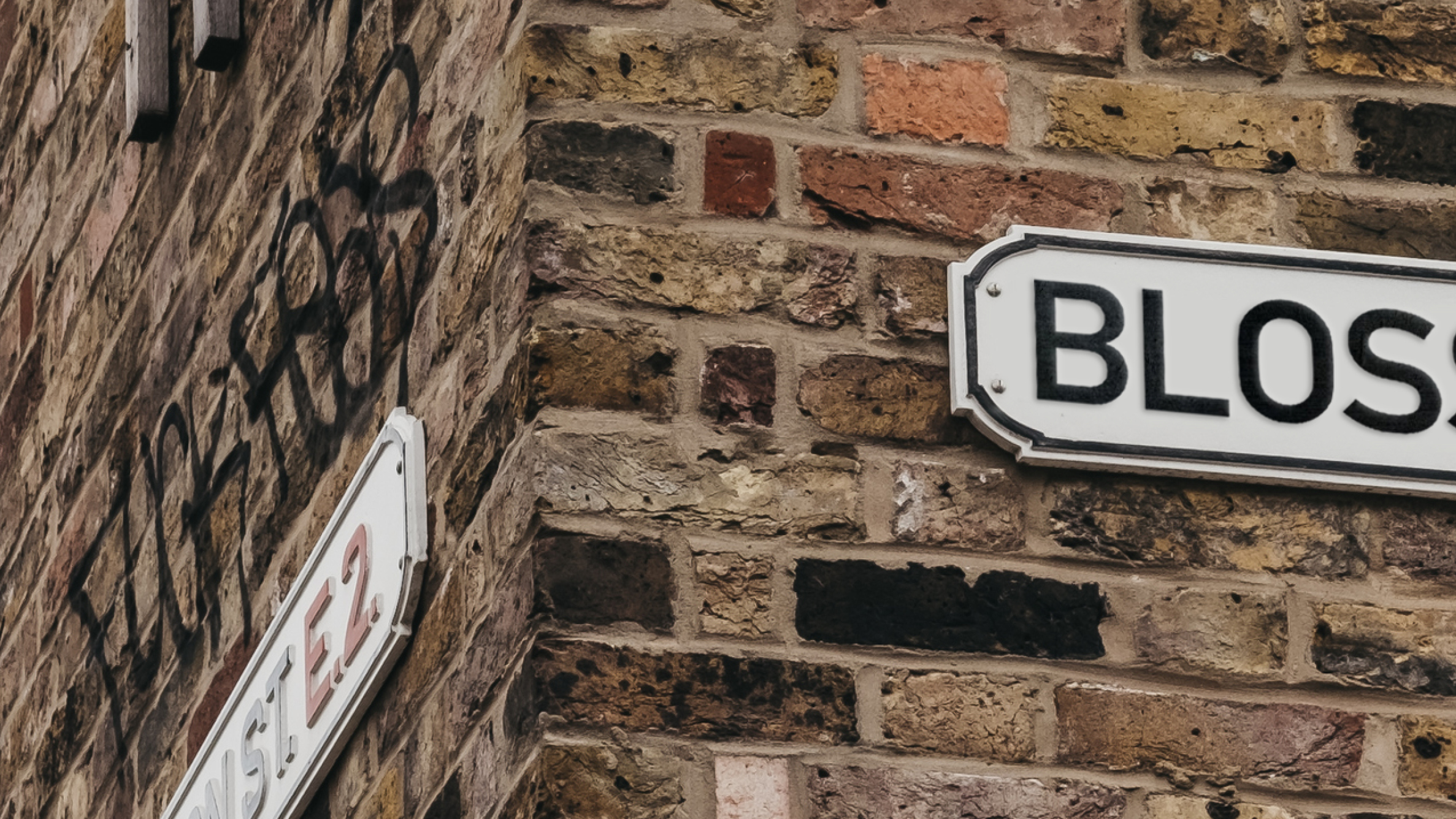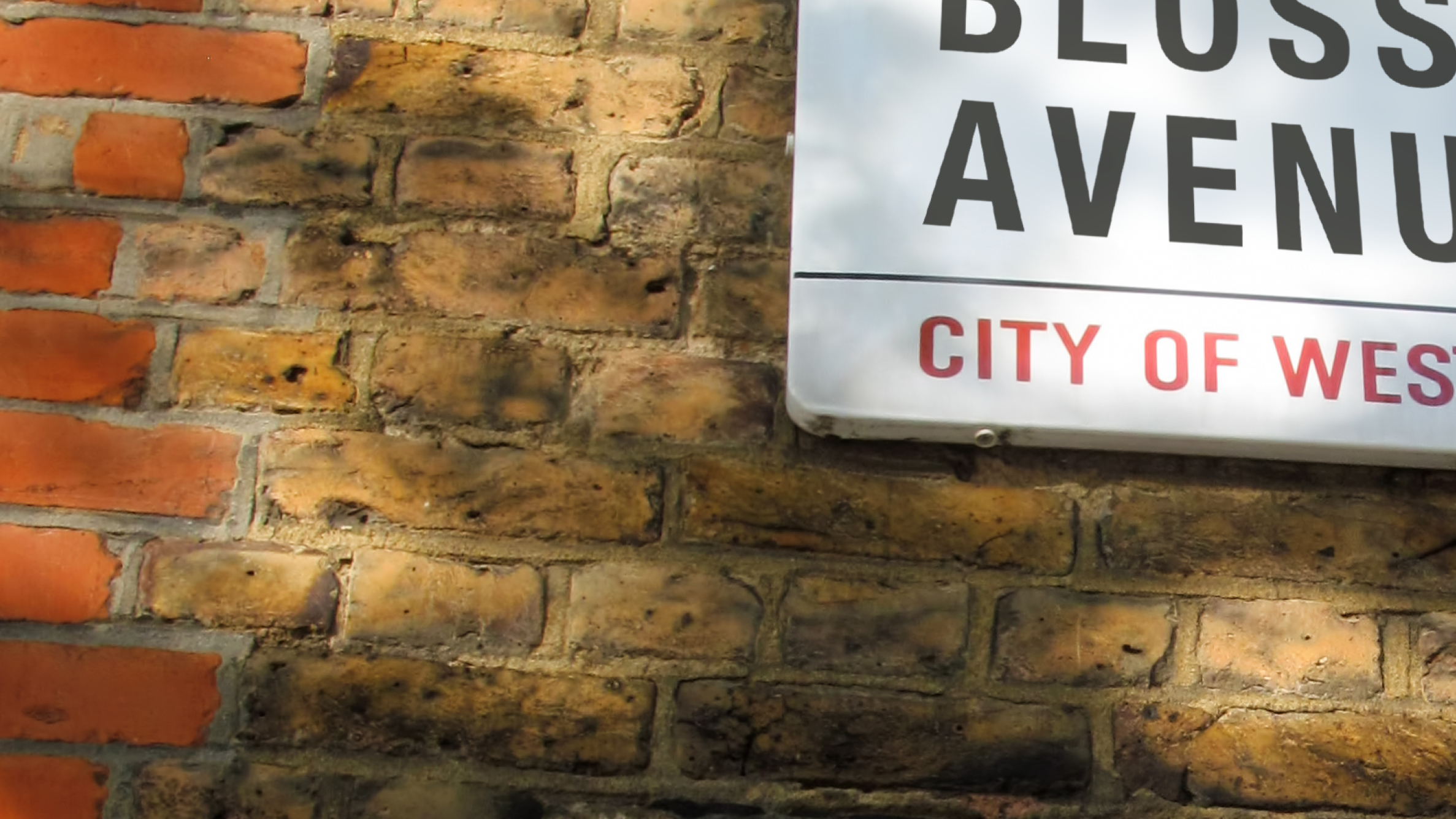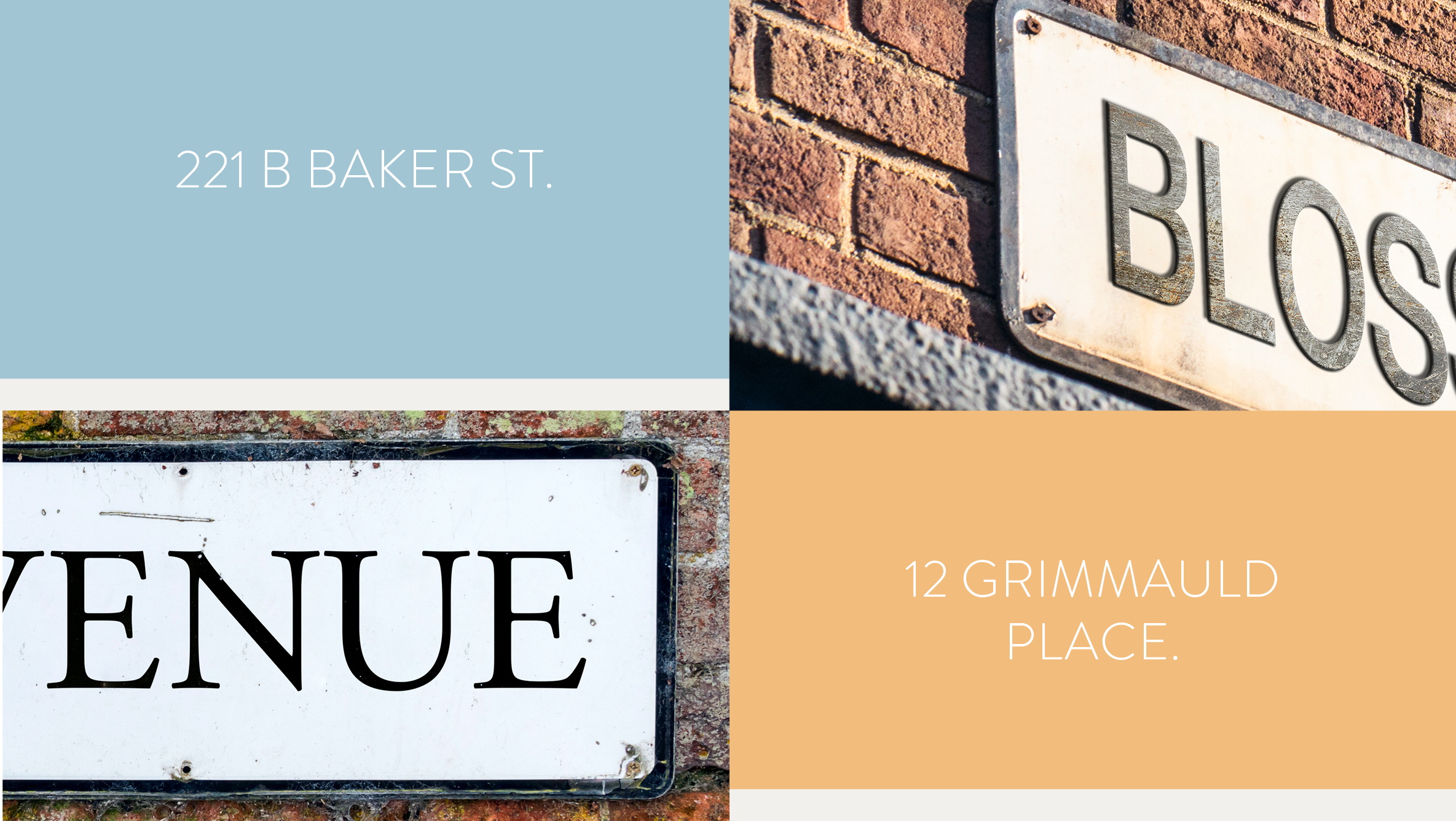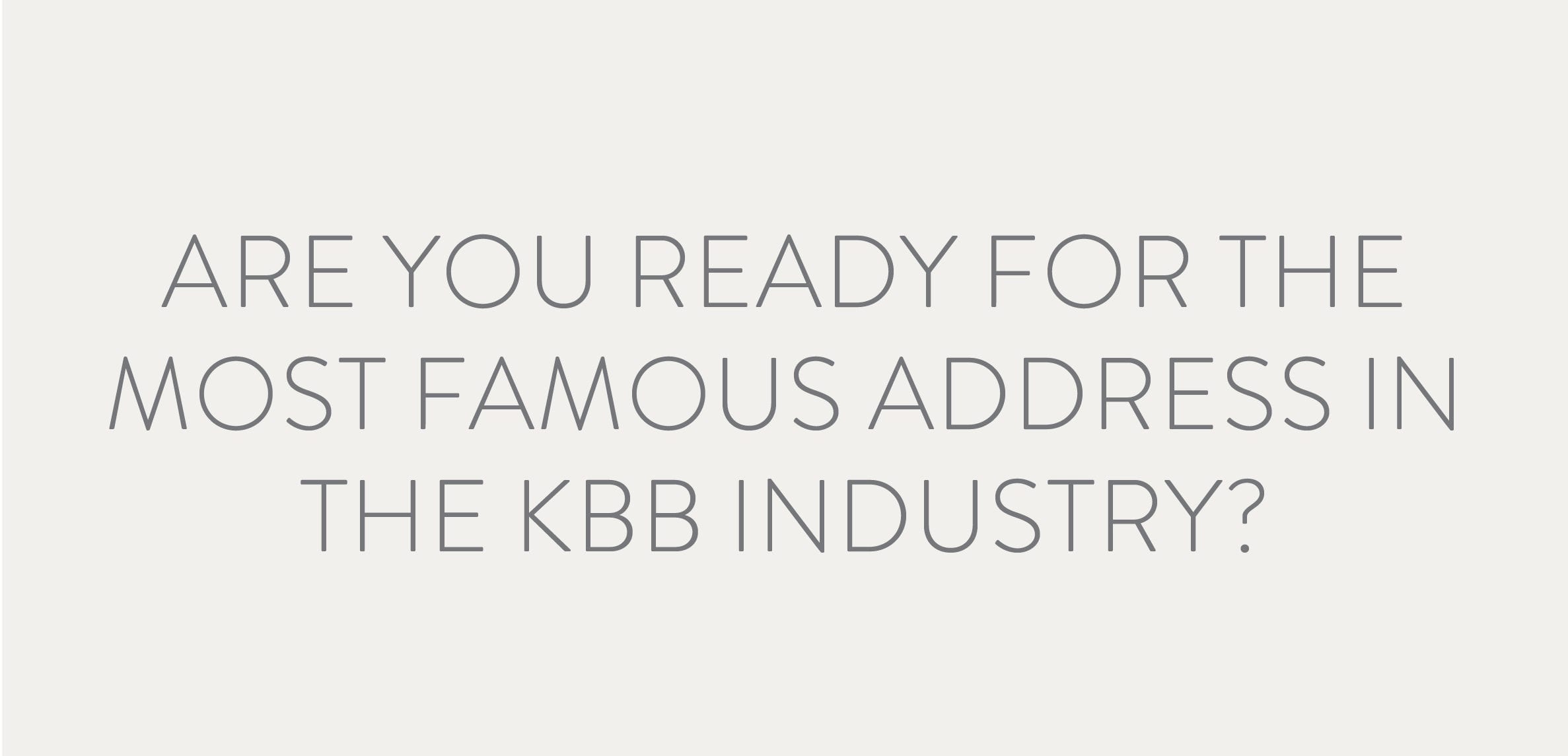 Following an extensive period of research with the in-house team and also some of BA's trusted key customers, we launched the brand internally first and then to existing customers in late 2019 following a social media teaser campaign.
Our solution was Blossom Avenue.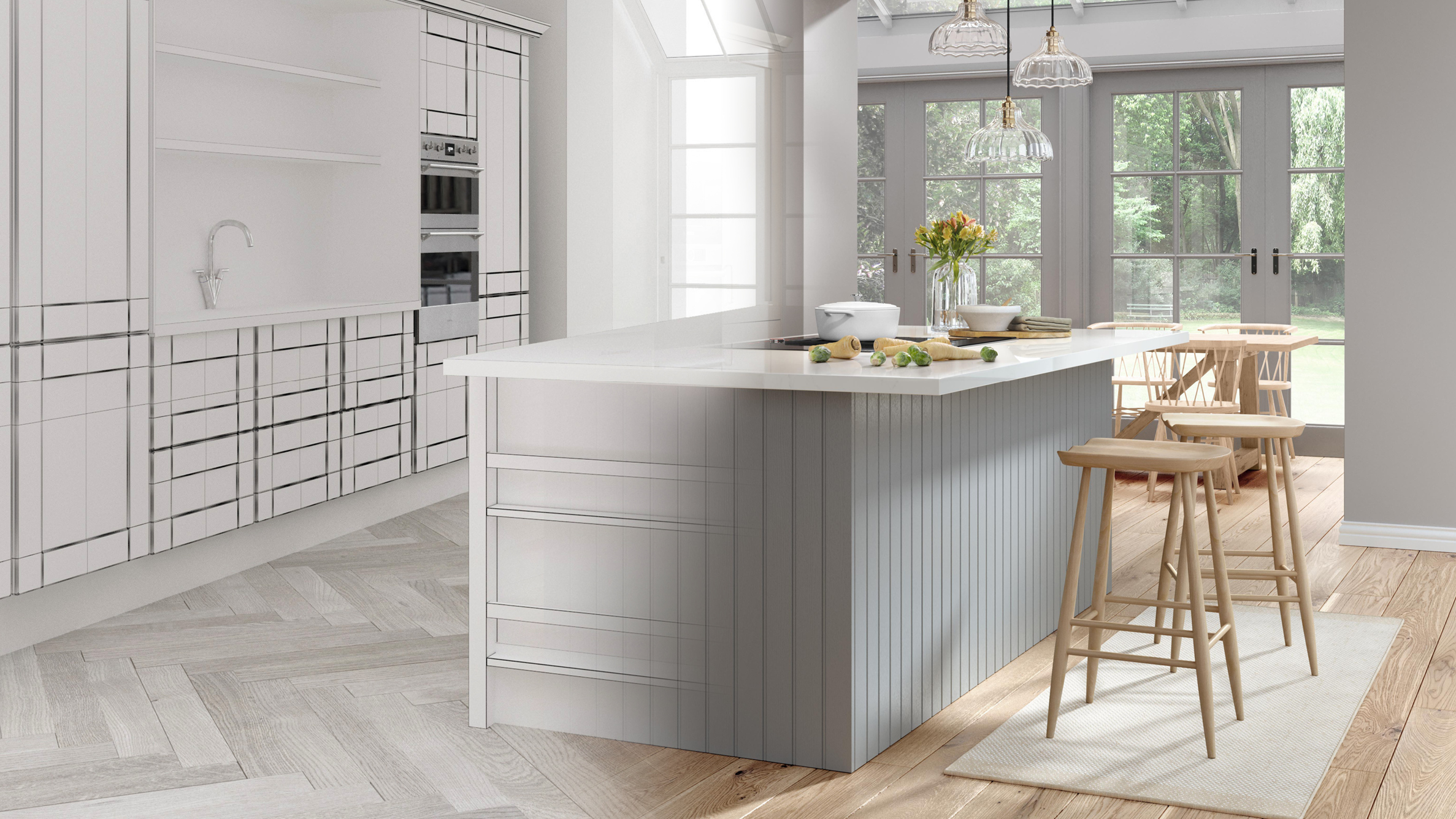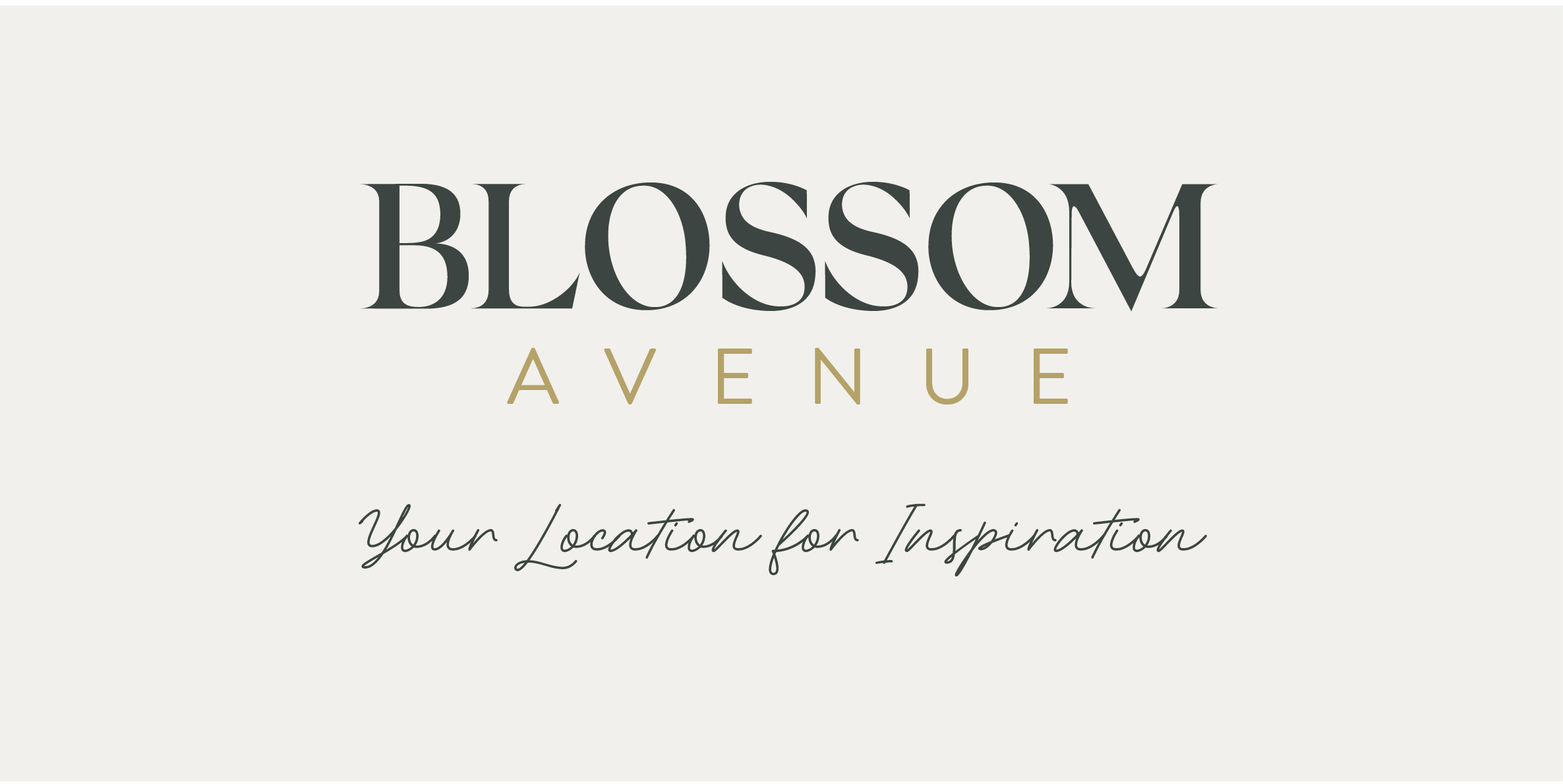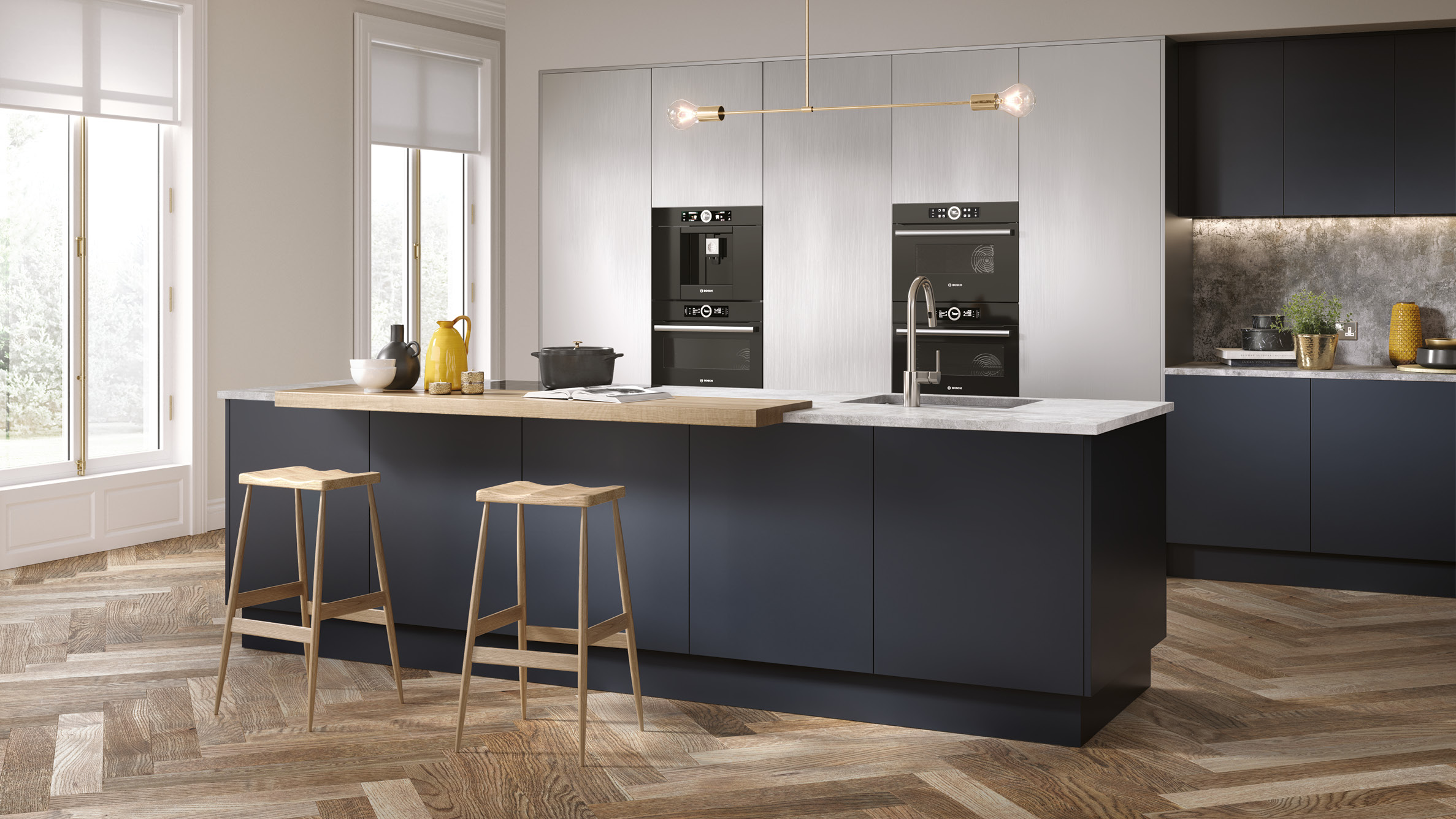 Elegant simplicity in terms of branding reflects the design and style of the Blossom Avenue ranges. Our design journey embraced all of the potential touch points, from a stand alone web presence, to e-commerce and a full range of promotional materials.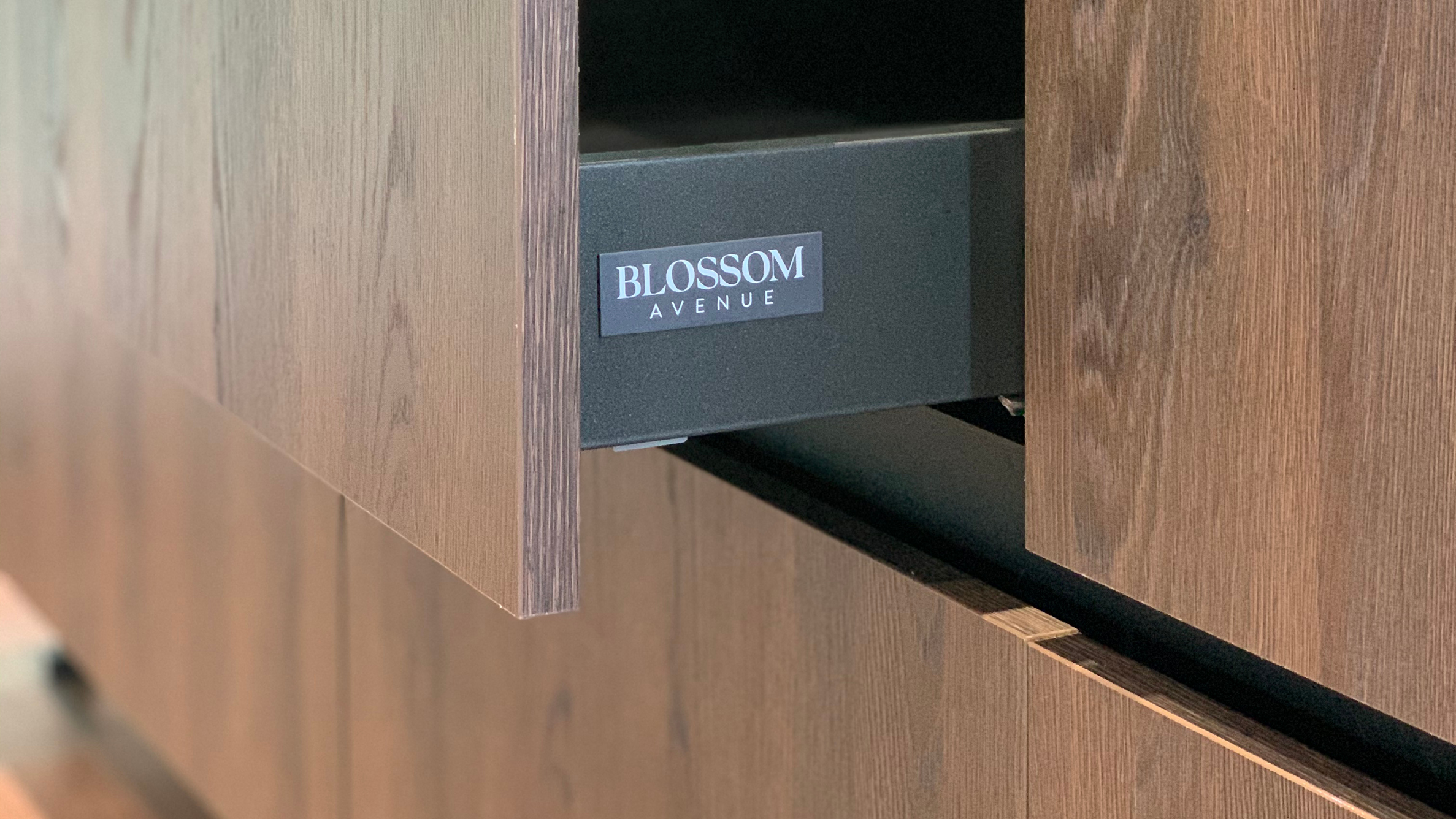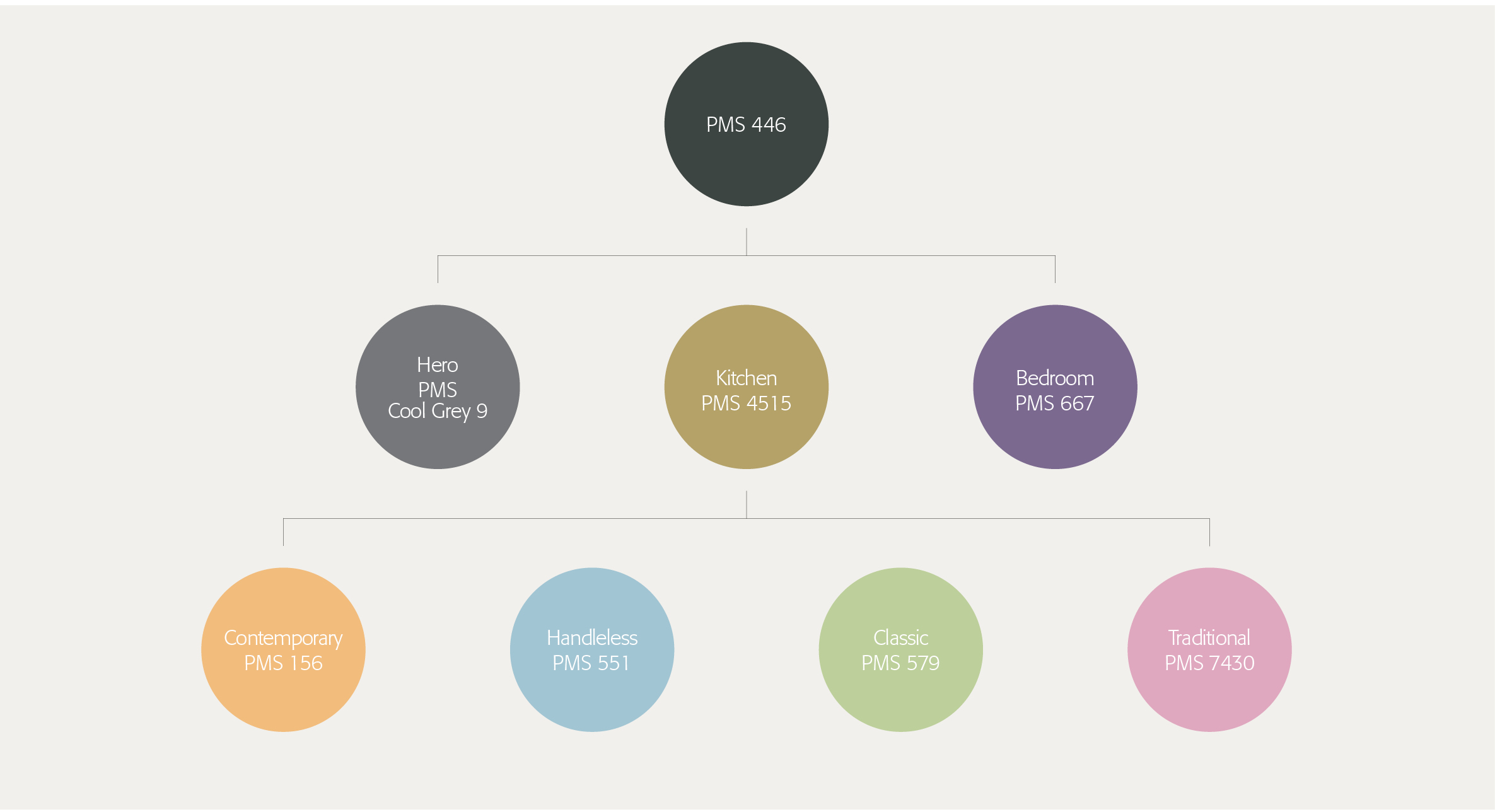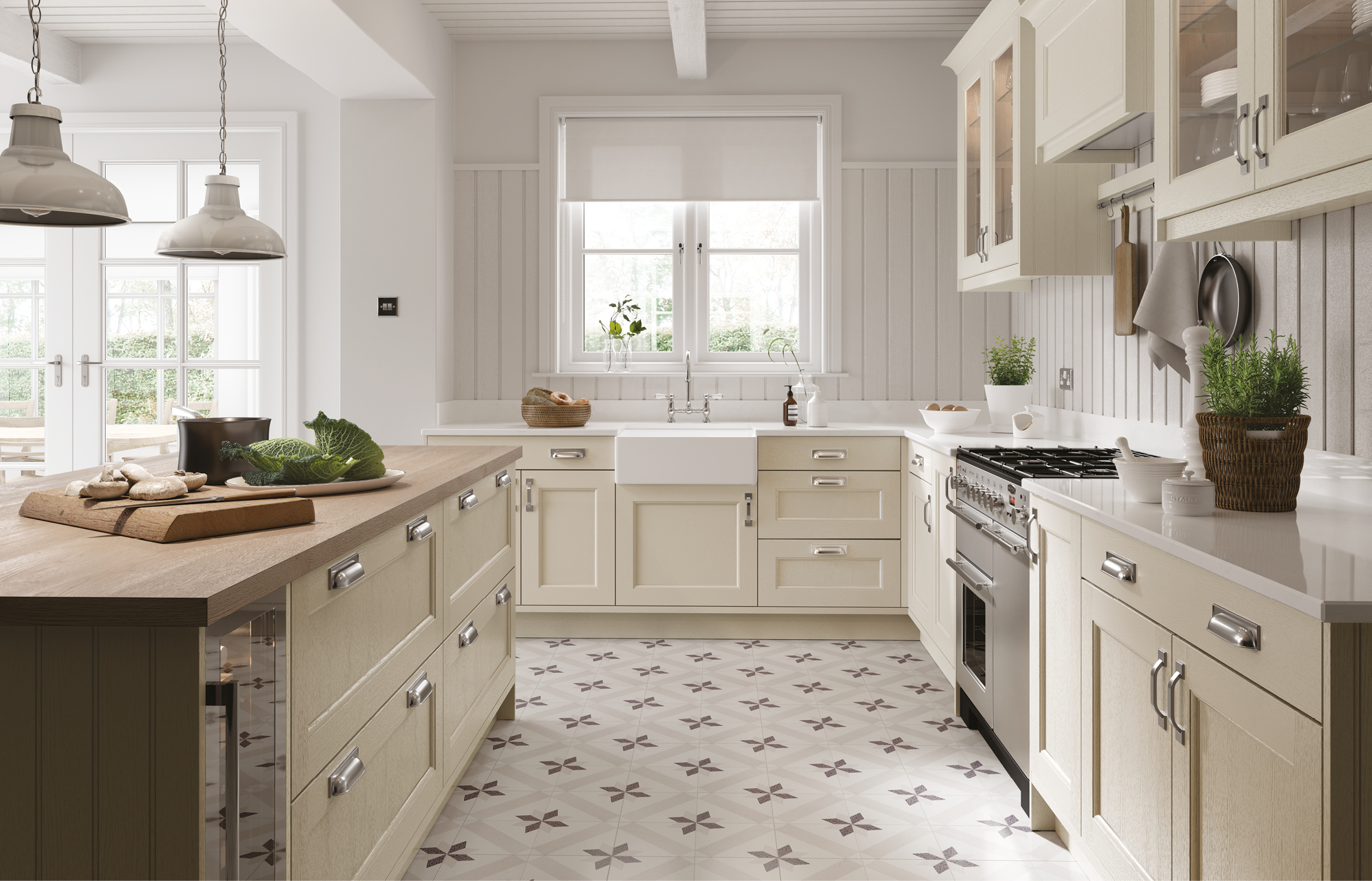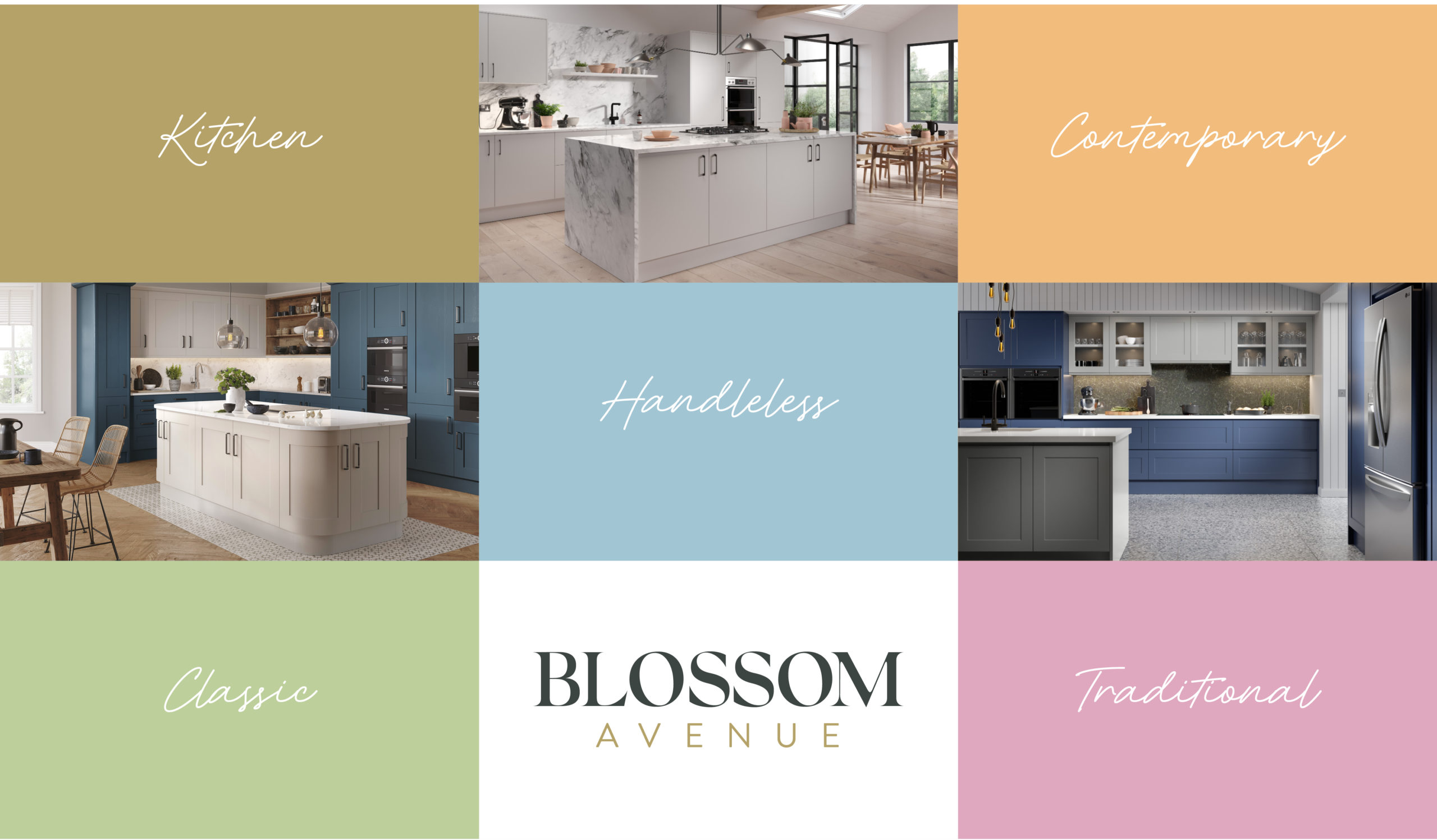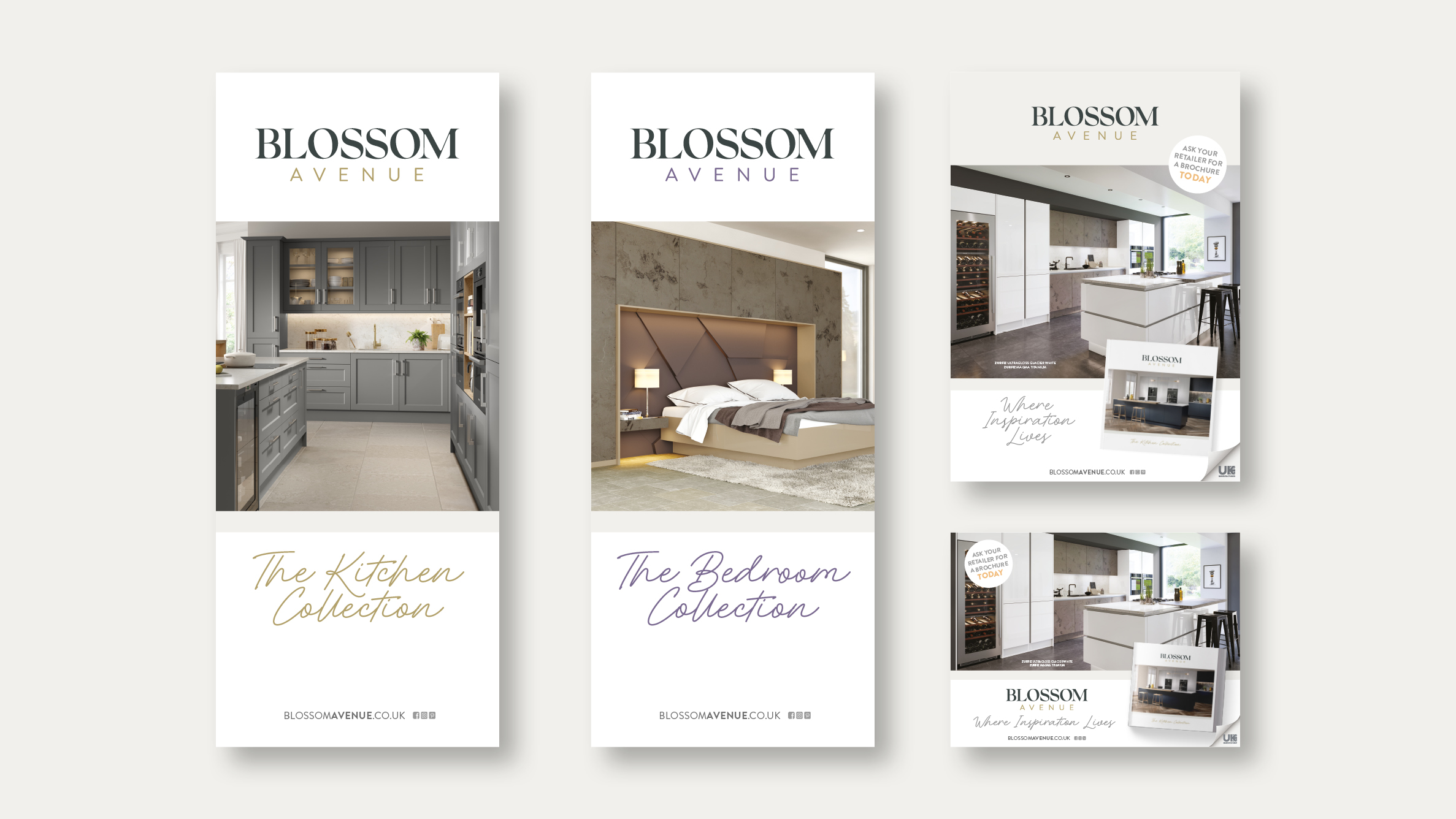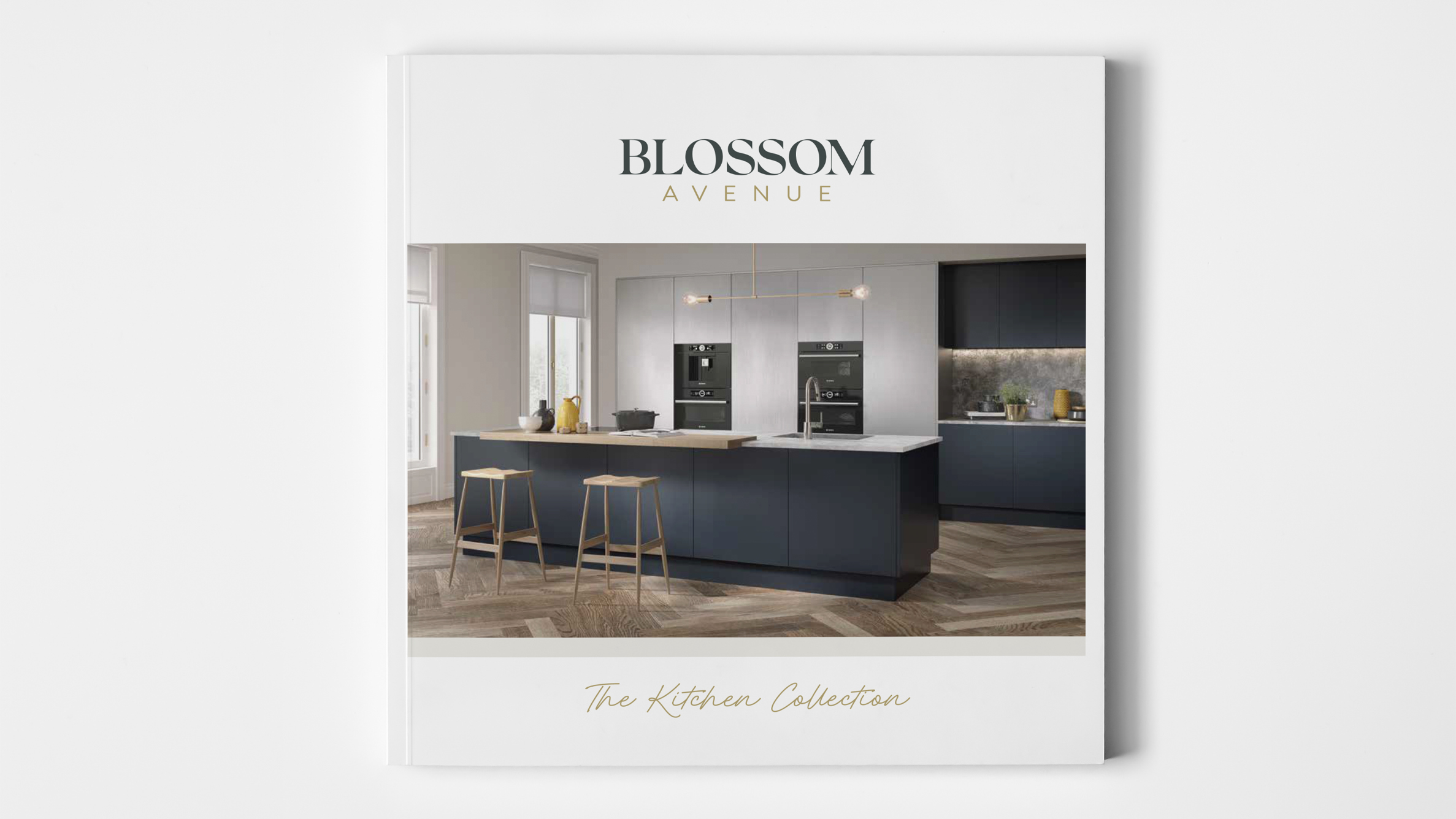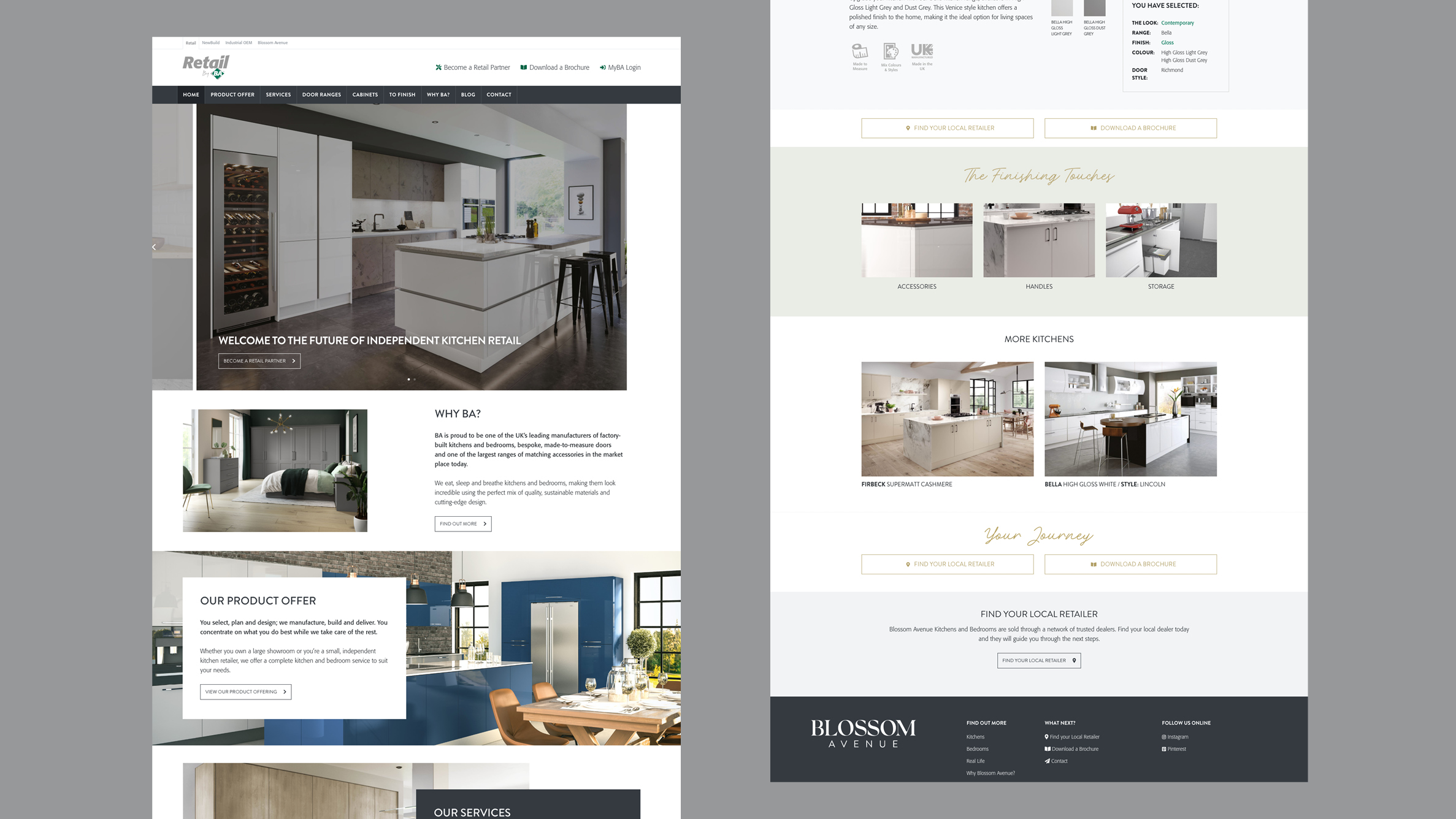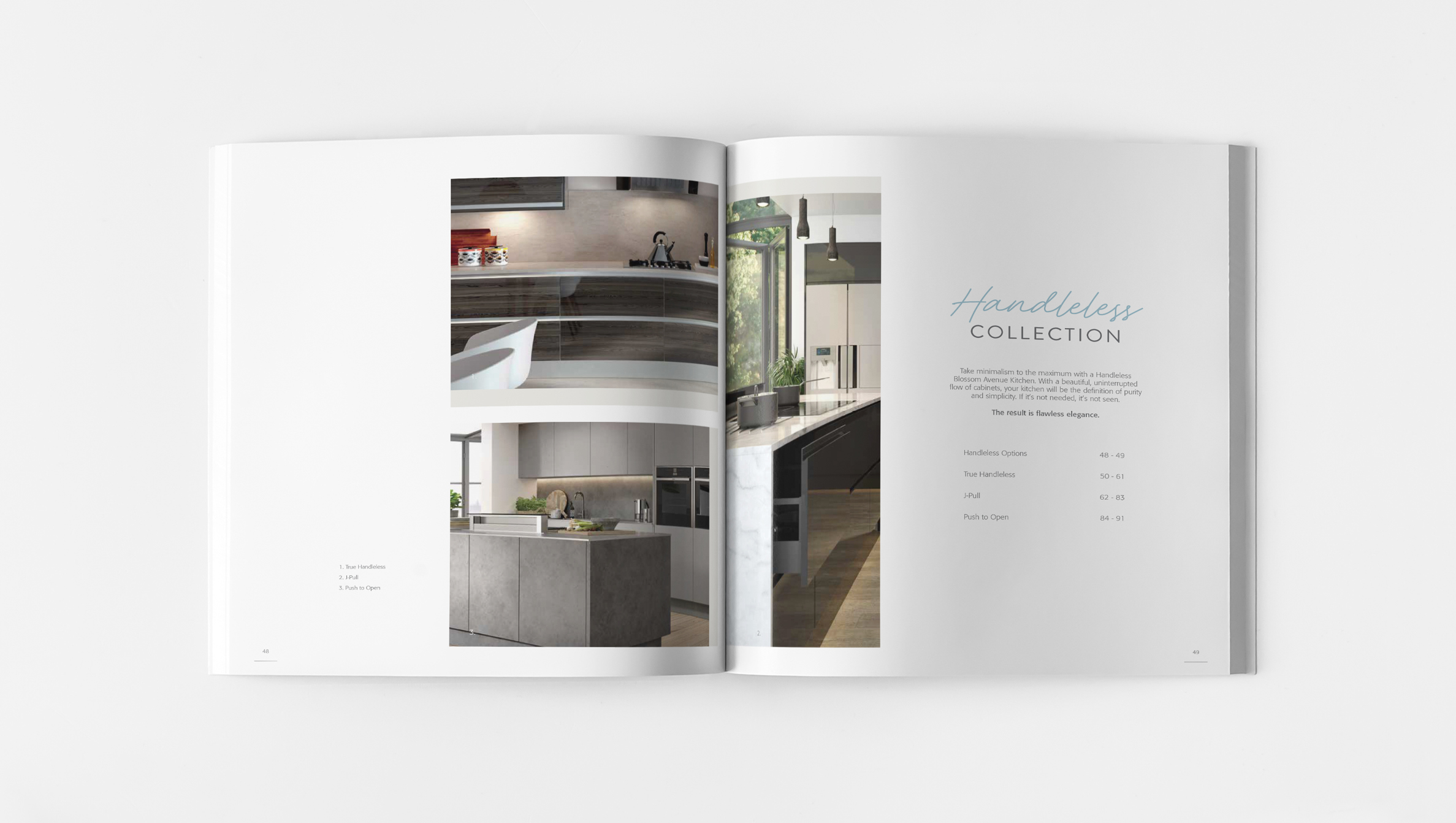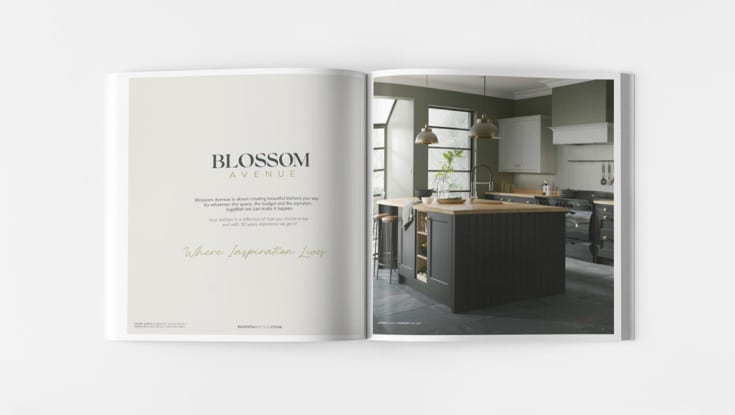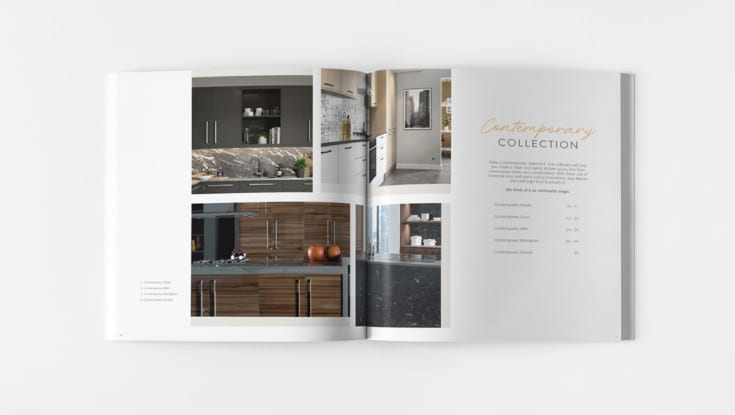 A one logo challenge led to strategy, marketing, branding, naming, trademarking, advertising, marketing, e-commerce and exhibition design over a 20 year period.
Producing over 50,000 doors a week and exporting to 27 countries worldwide, LD2 are proud to have been part of such a magnificent team and a memorable design journey.