ClicBox
ClicBox, a revolutionary clic together cabinet, is the consumer-facing brand of BA Clic Components.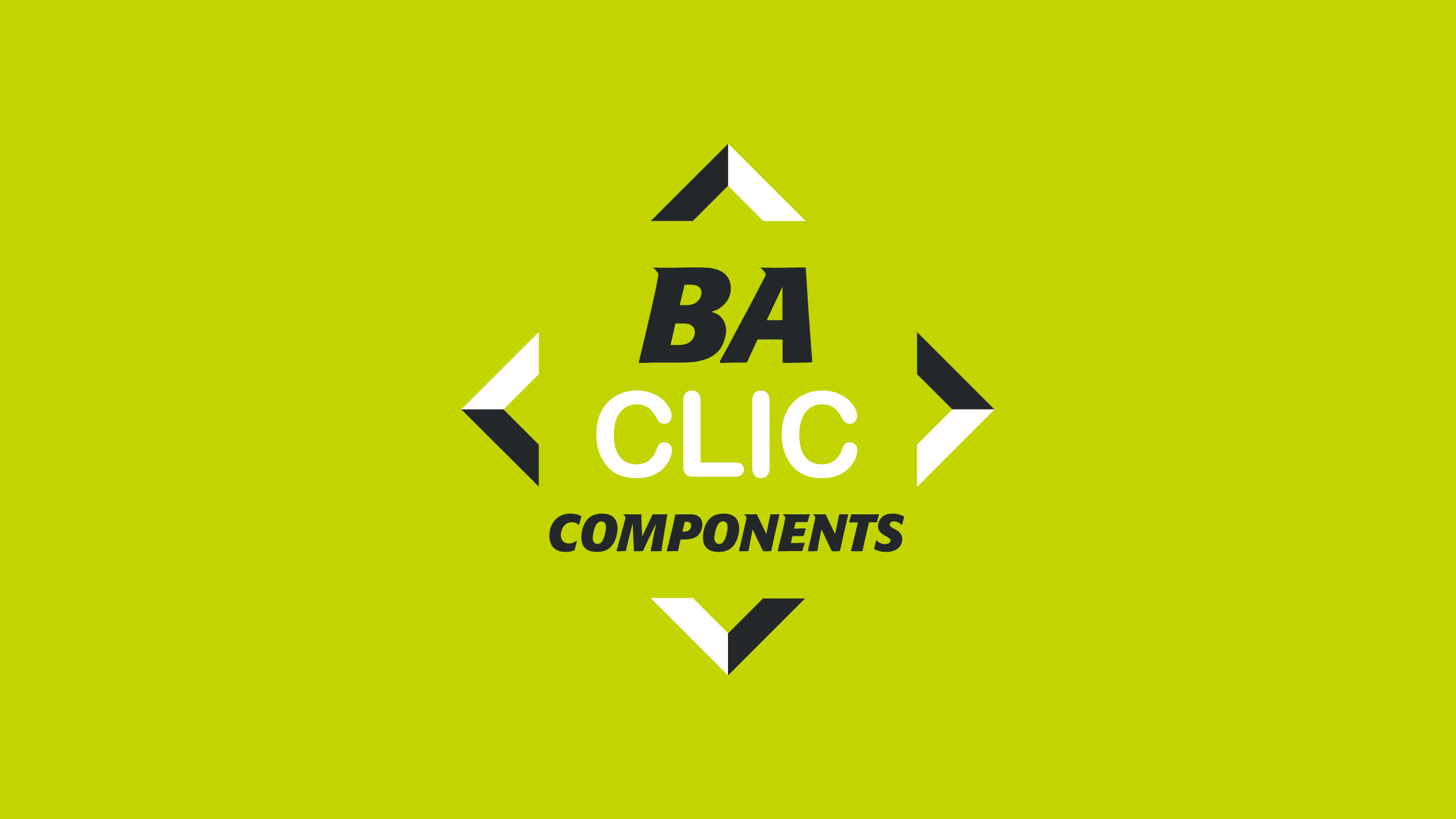 The Client
BA Clic Components are part of the BA Group of companies. As BA was growing and evolving there was a demand from their customers to supply all the component parts for a kitchen or bedroom, not just the doors and accessories.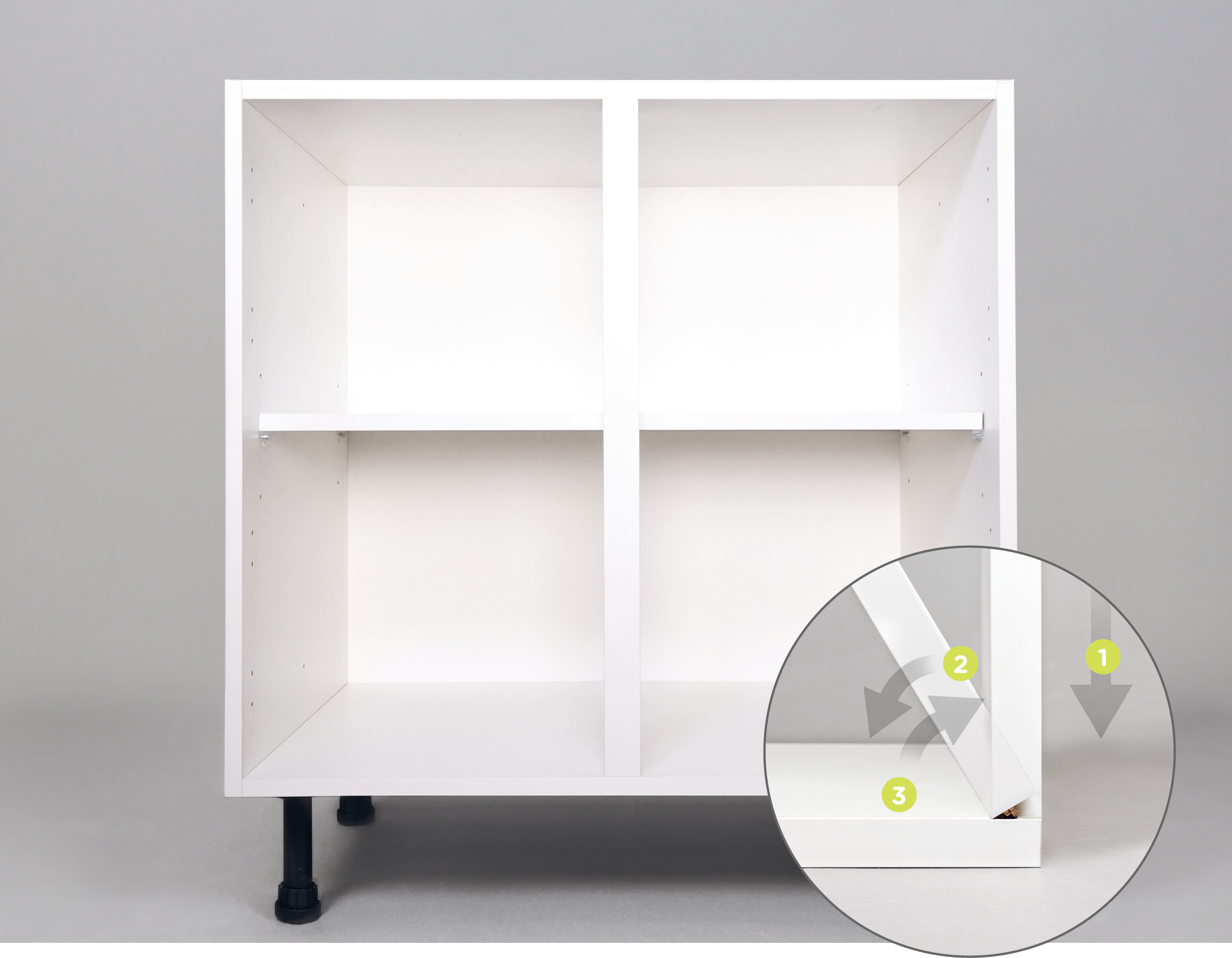 The Challenge
As part of their overall offering to their customers, BA supplied a revolutionary clic cabinet under the 'ClicBox by BA' brand name.
The opportunity arose for BA to secure the rights for the technology from fellow manufacturer Unilin.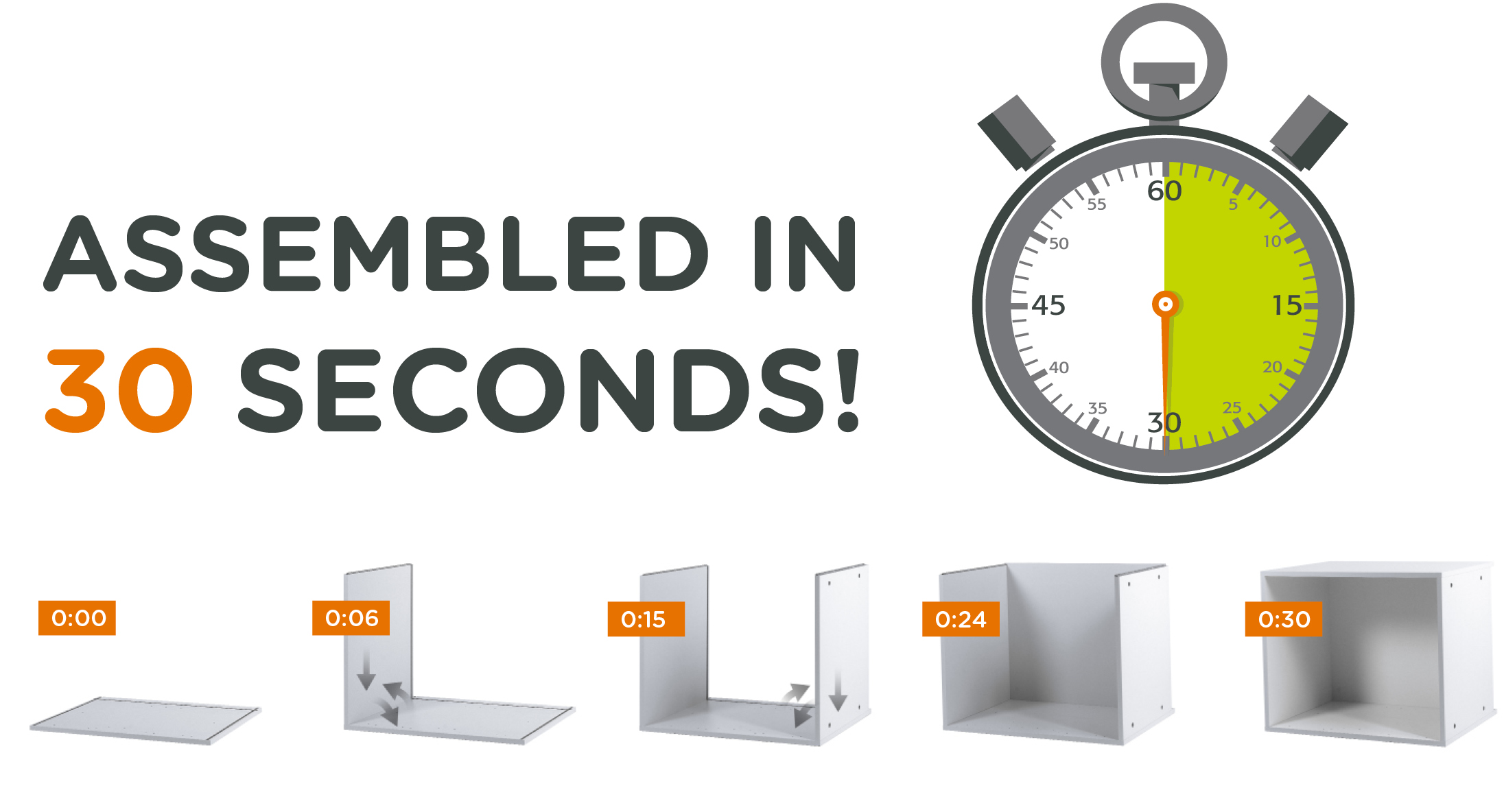 The potential for the product was much greater than BA just supplying their own retail customers. BA needed to manufacture the product which required a new purpose-built factory and they needed to sell it to a market beyond their existing customer base.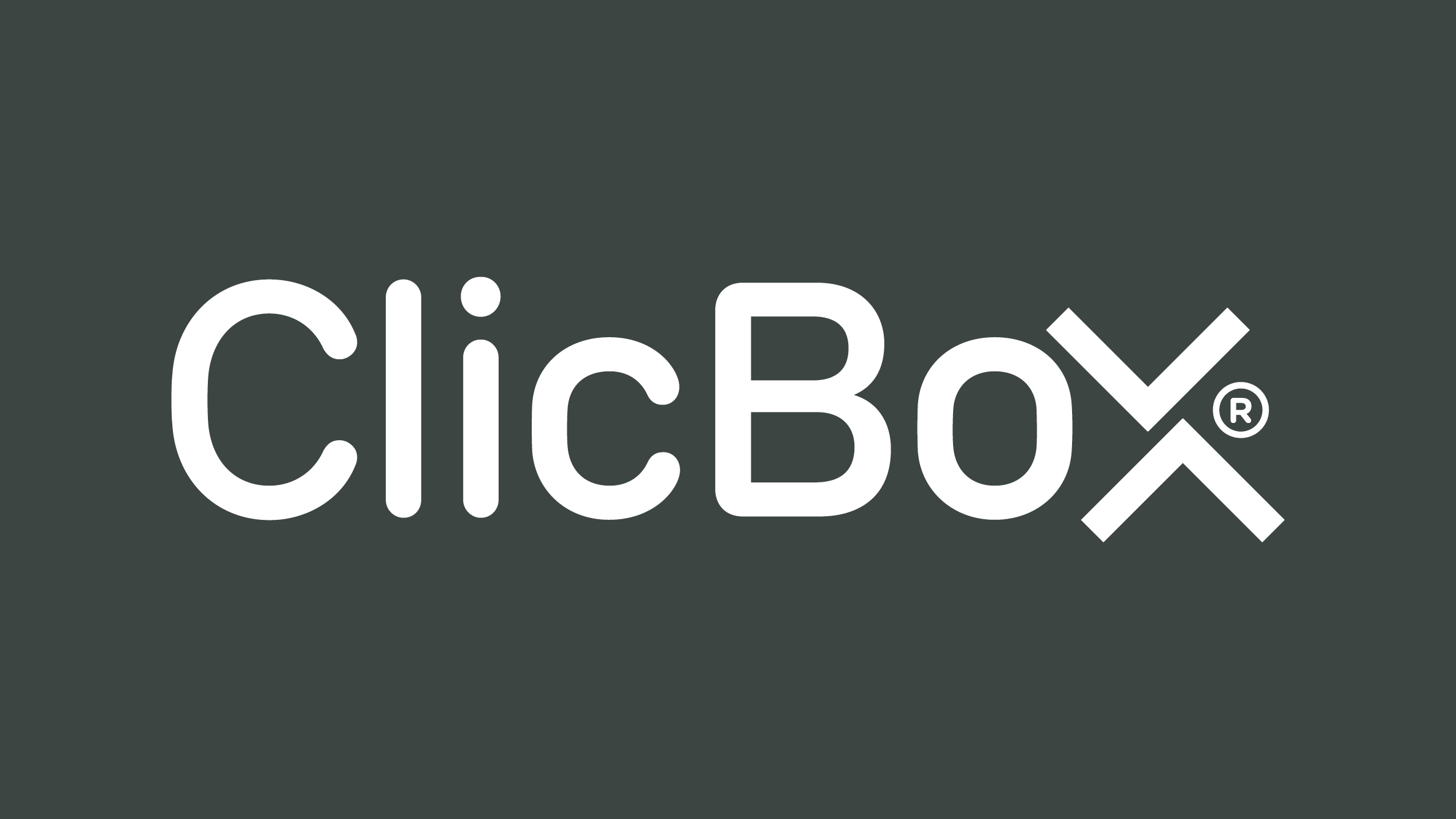 Surprisingly we found that ClicBox wasn't a registered trademark and this was our initial priority. It would sit outside the main BA family of brands and required its own identity.
Like the product itself, something simple, effective and strong.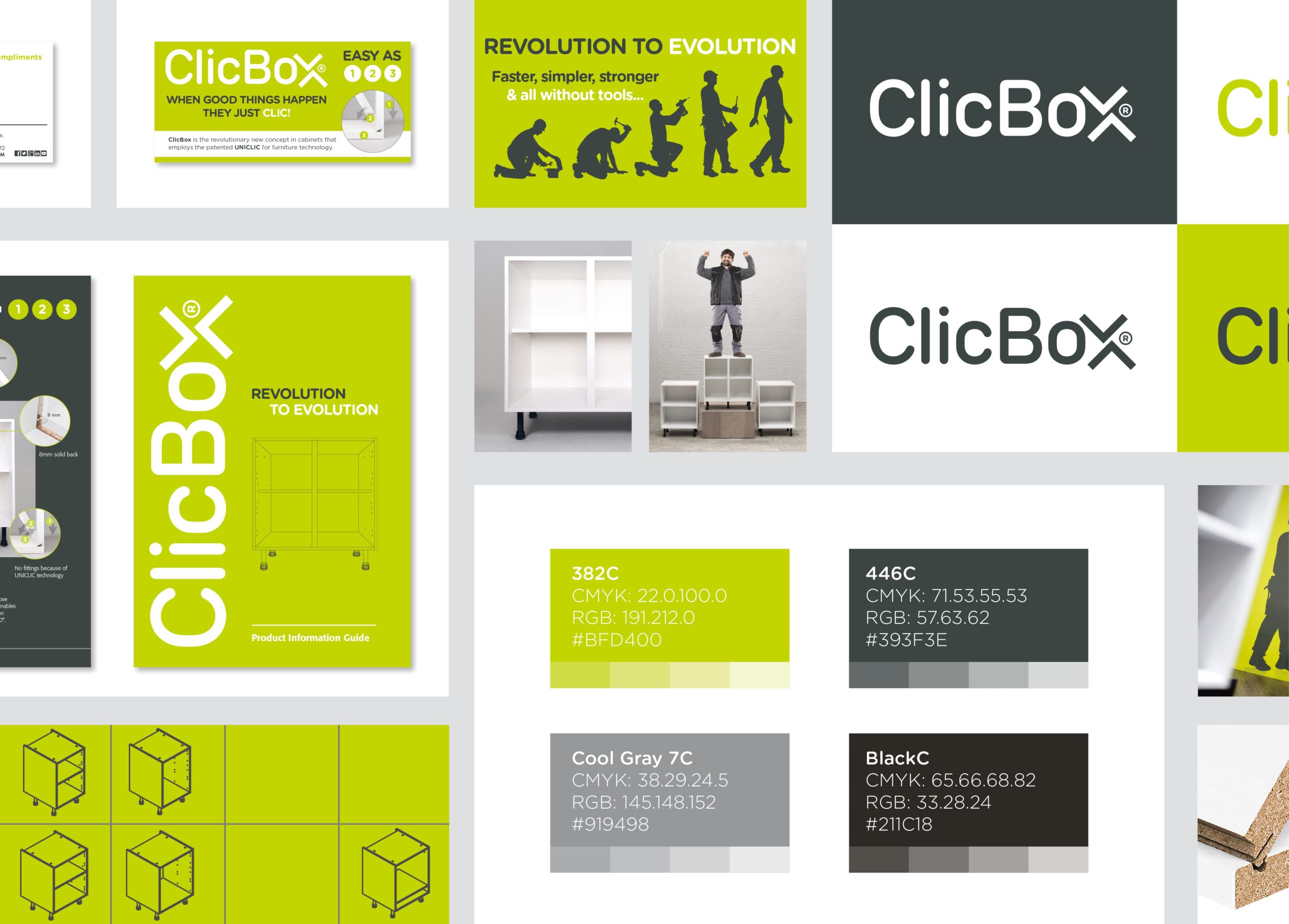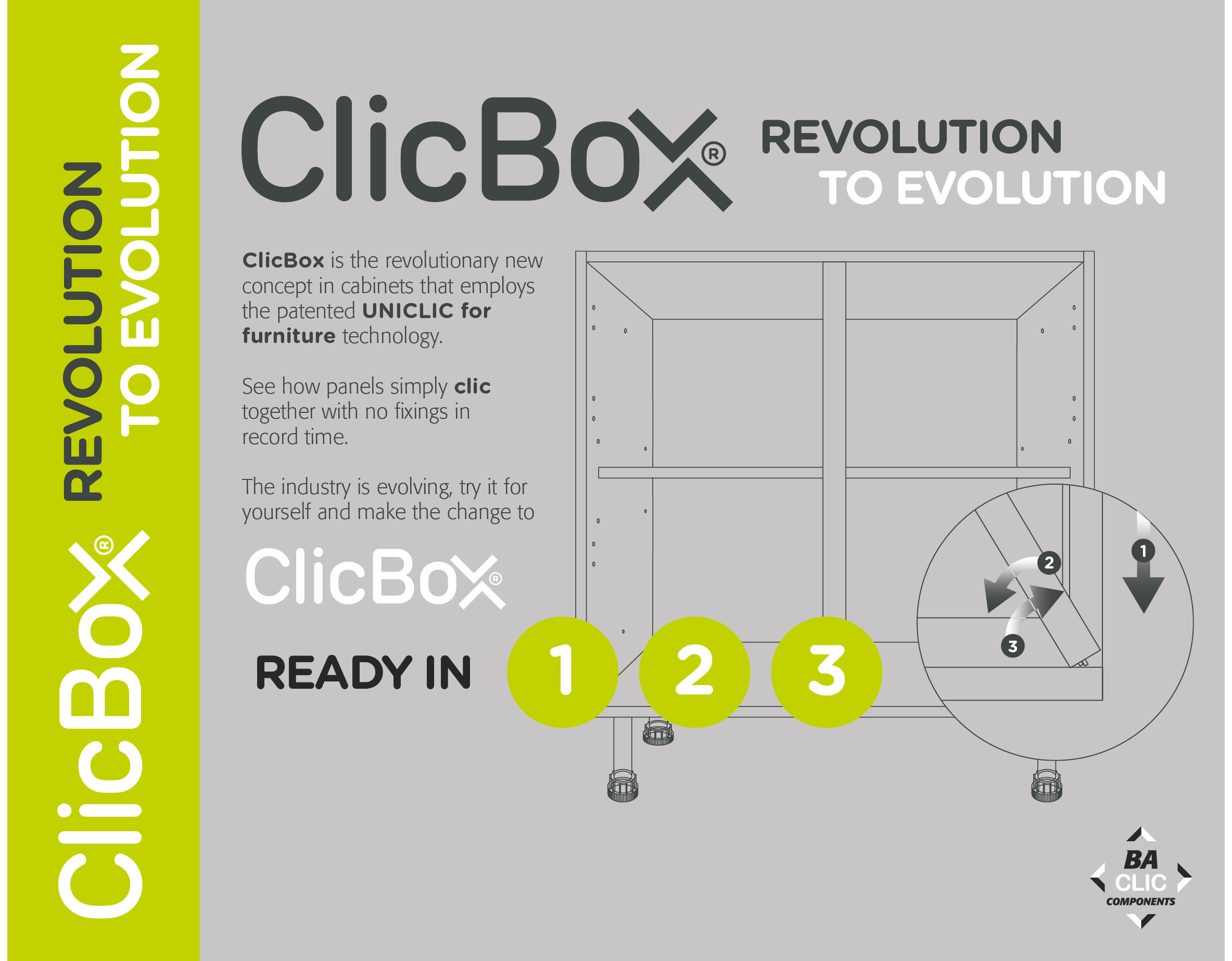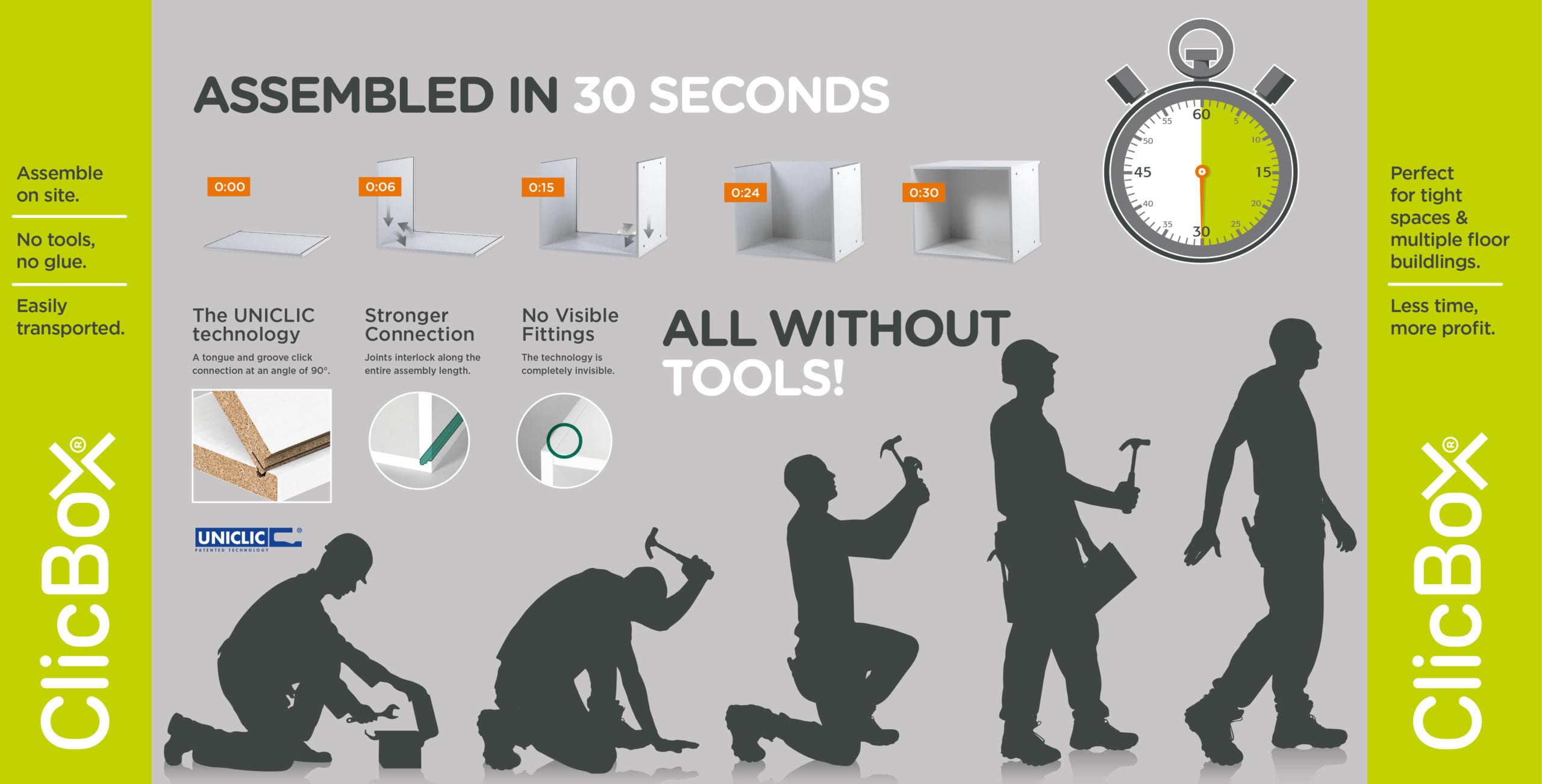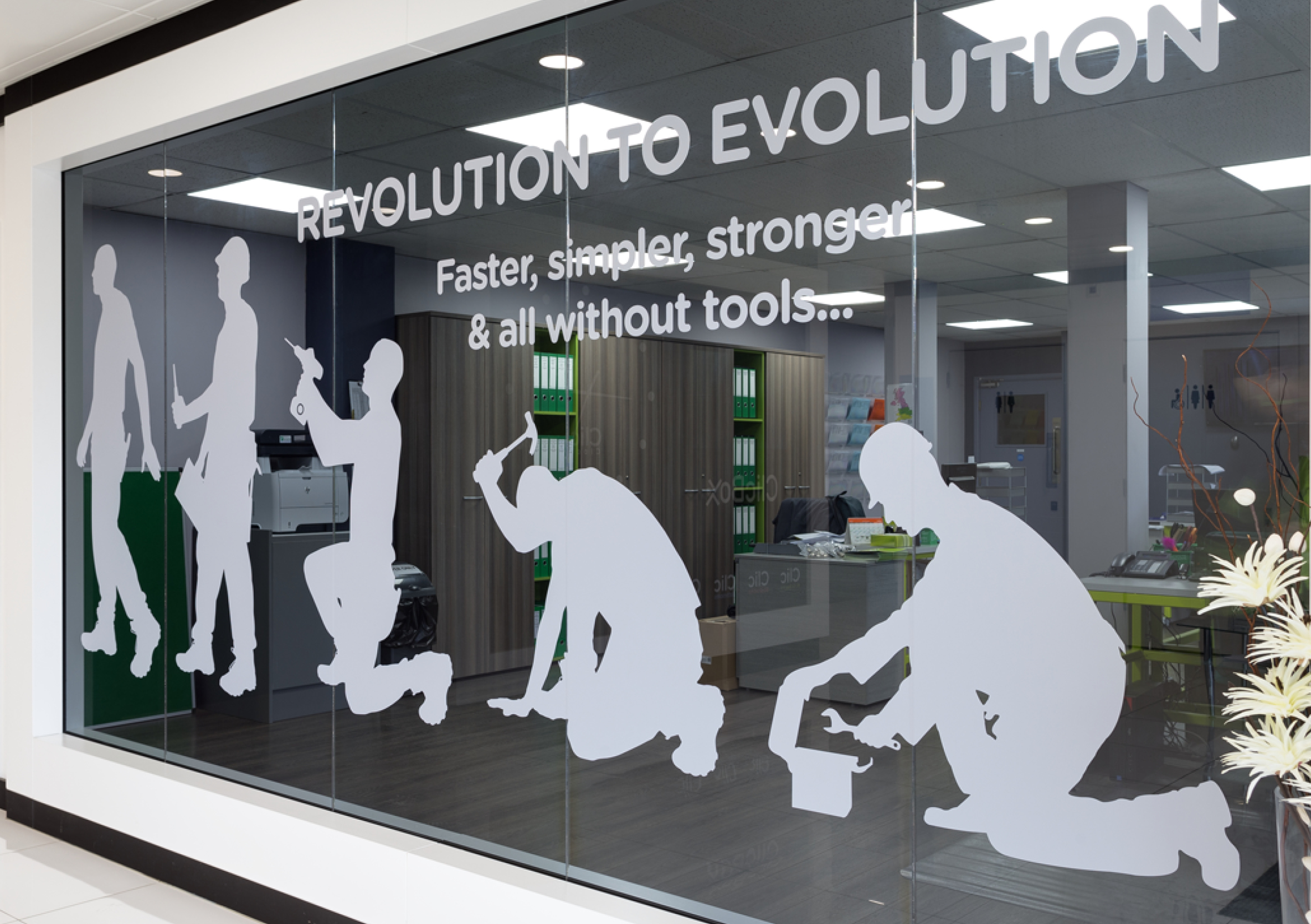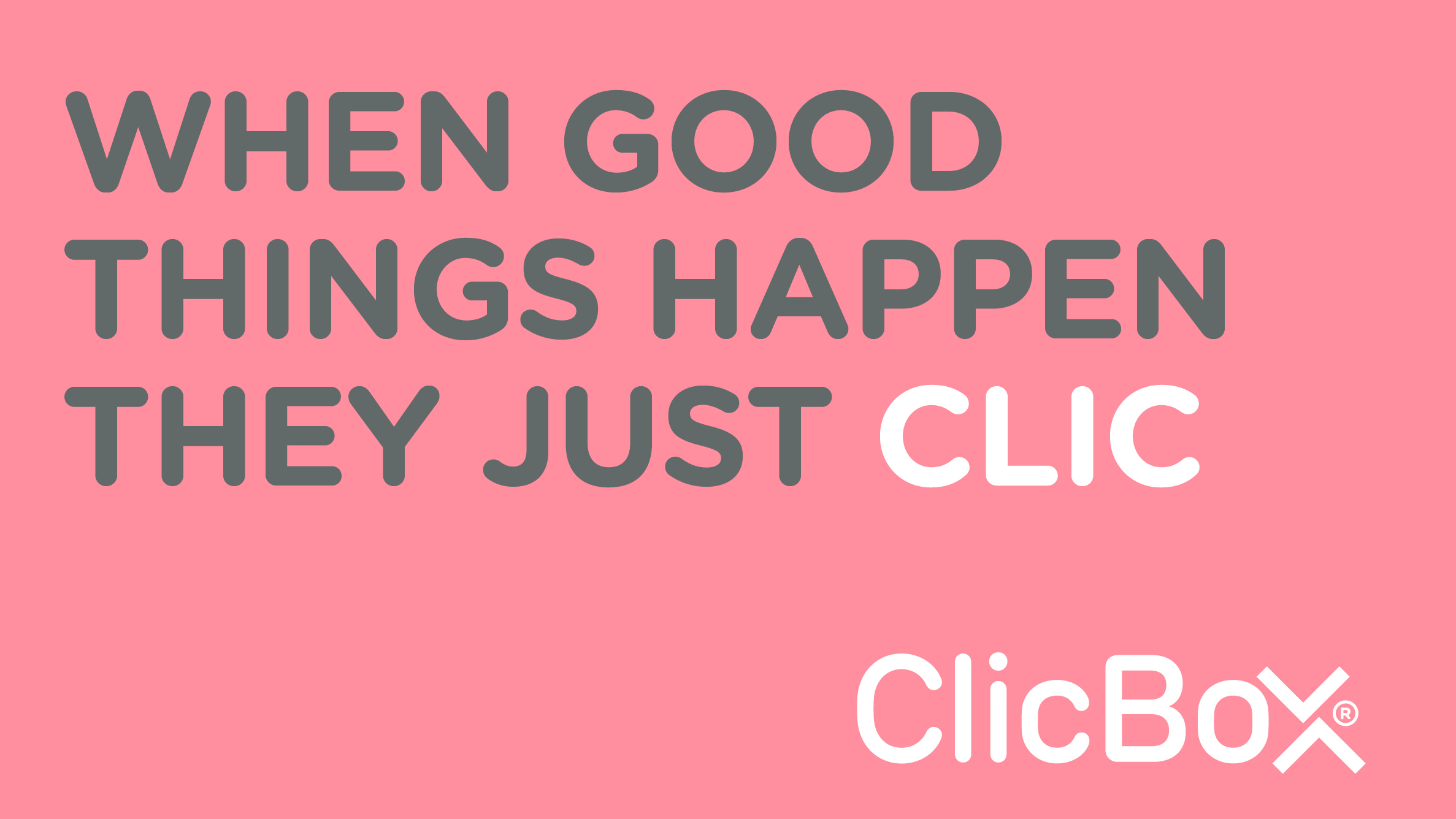 Keeping the original Unilin font and adding an icon to demonstrate the cabinets clicking together, we created a strong typographic solution that had the potential to work on any application.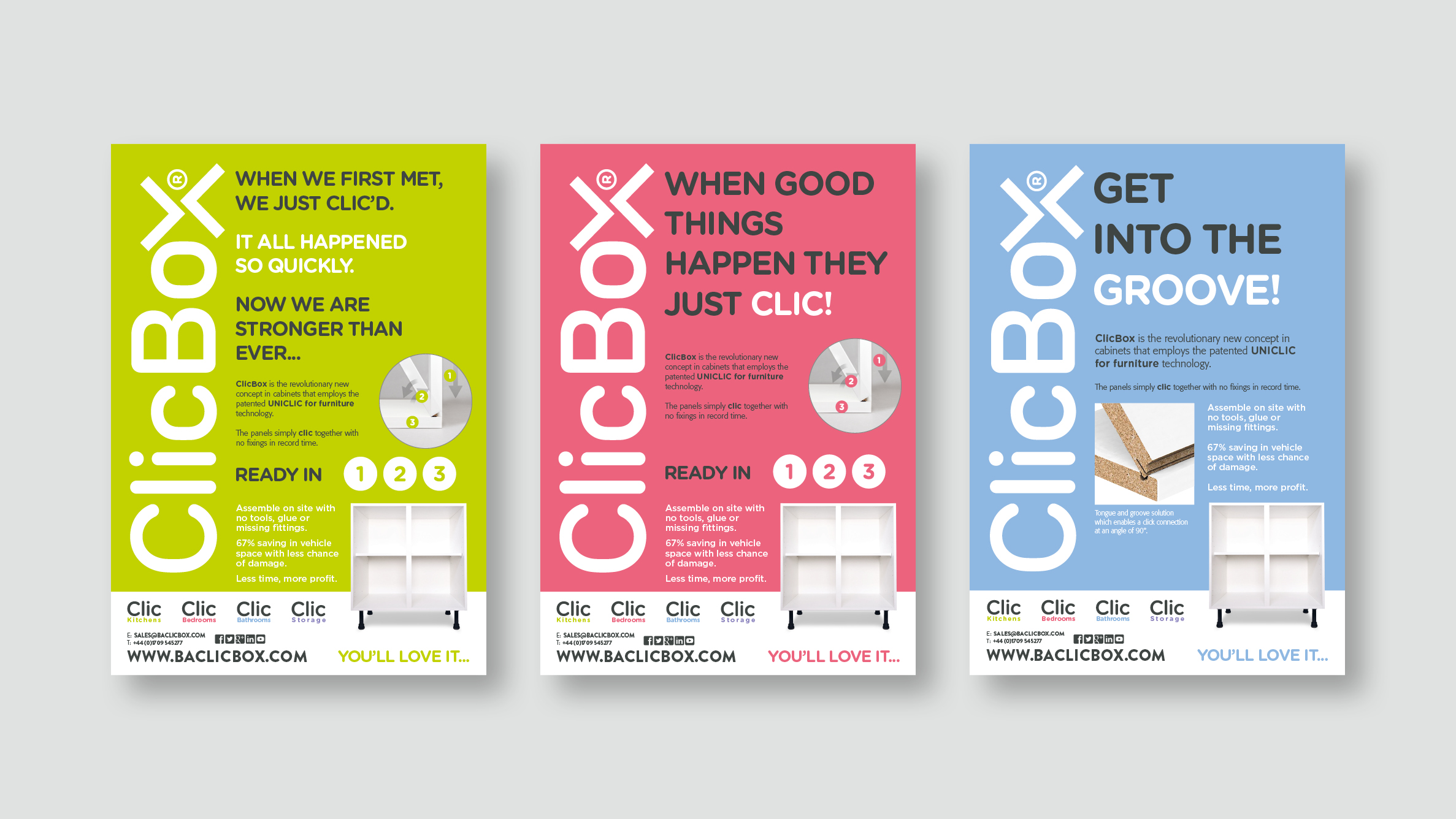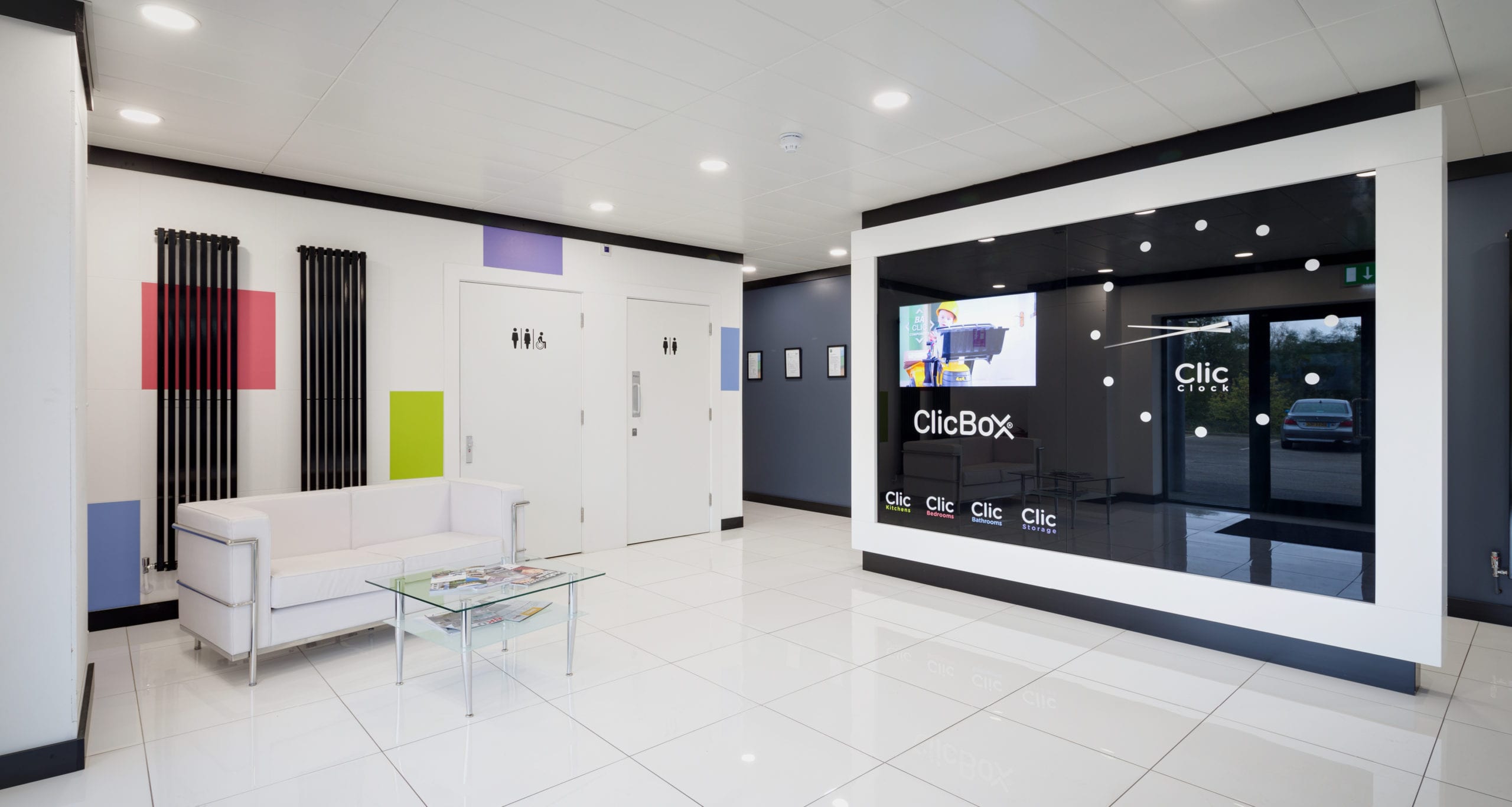 The green was a nod to the parent company. With trademarking, identity and our colour palette in place, we had the tools to create a range of promotional and marketing materials for this unique and innovative product and also allow for expansion into other applications.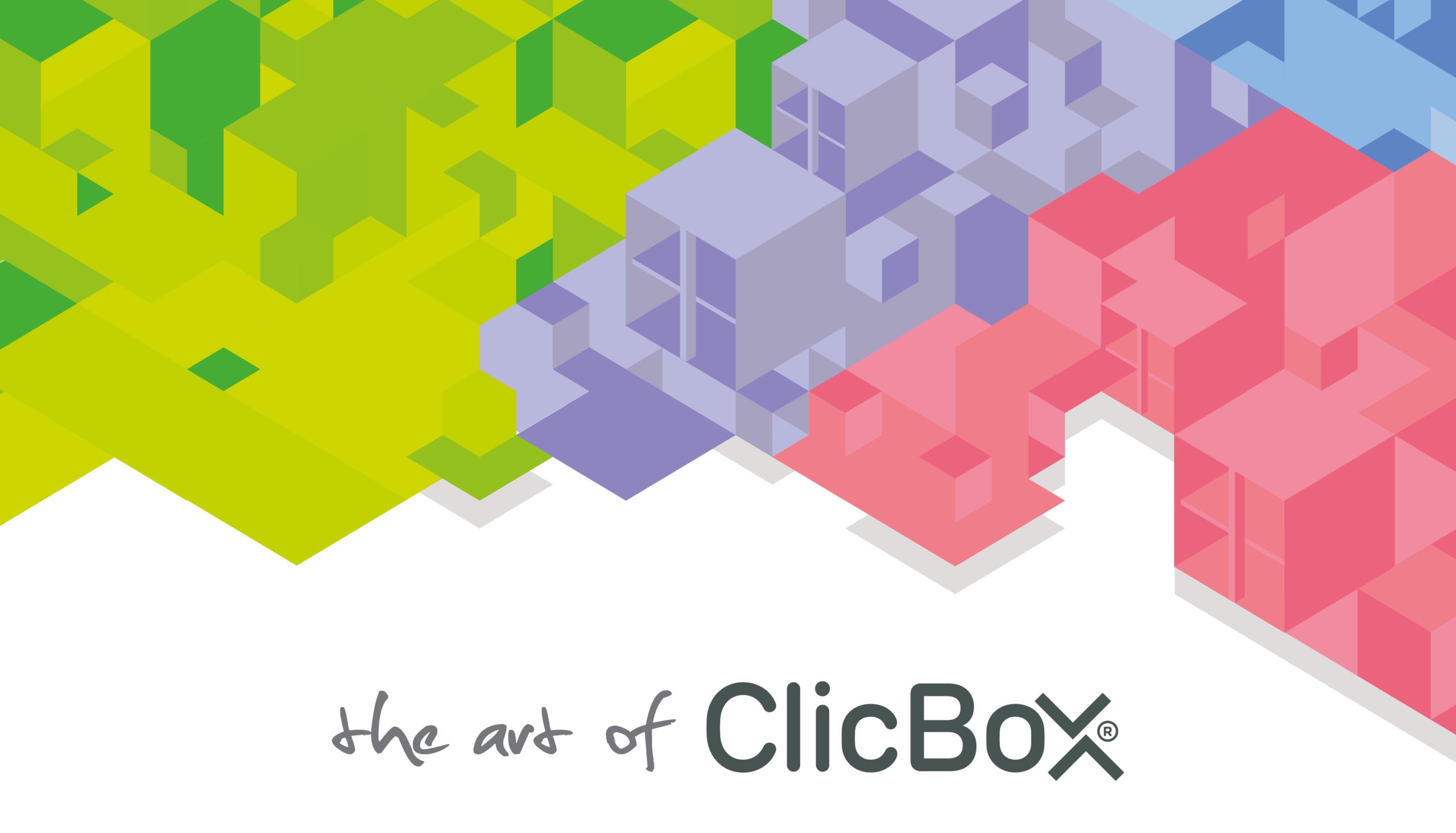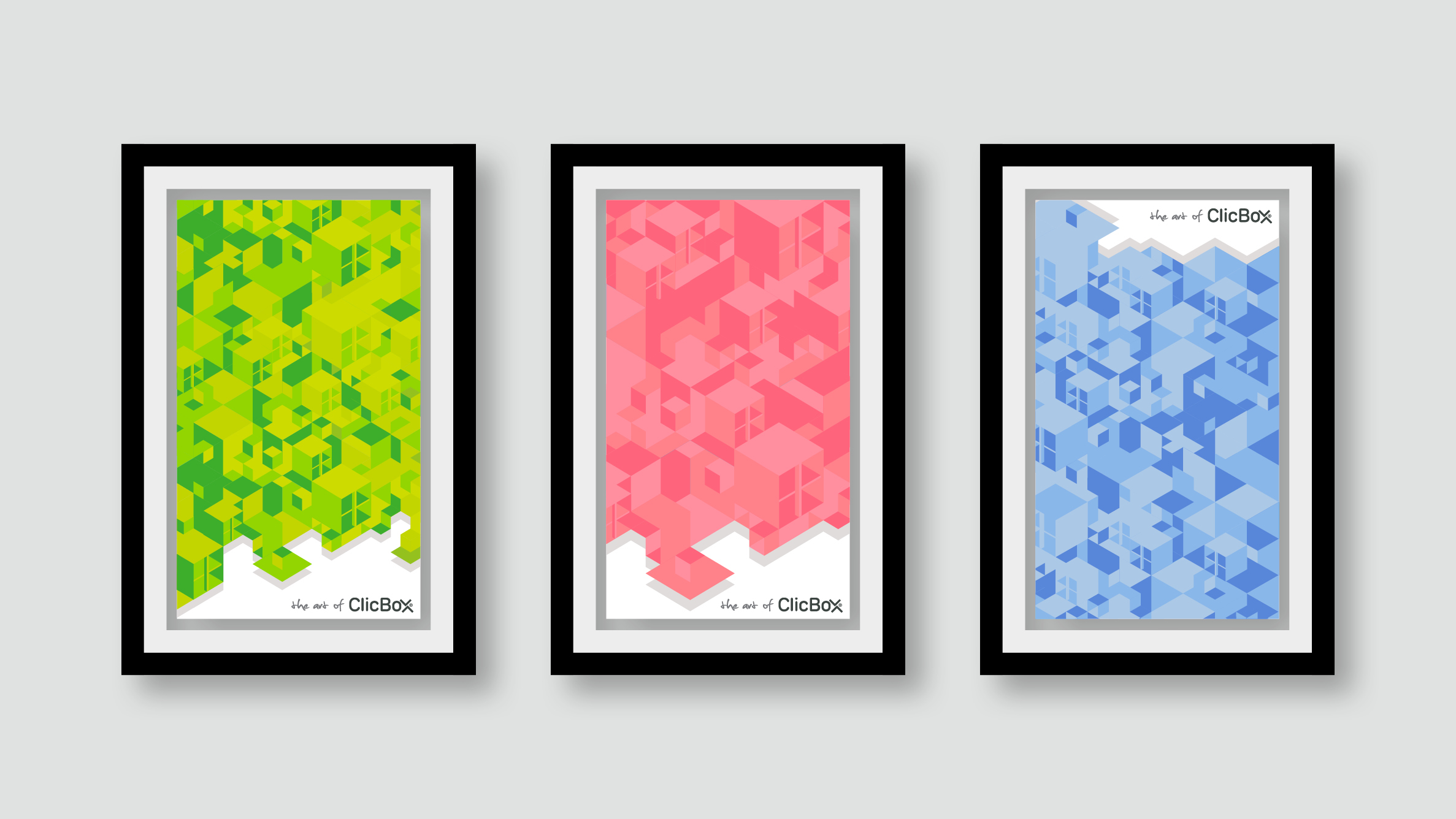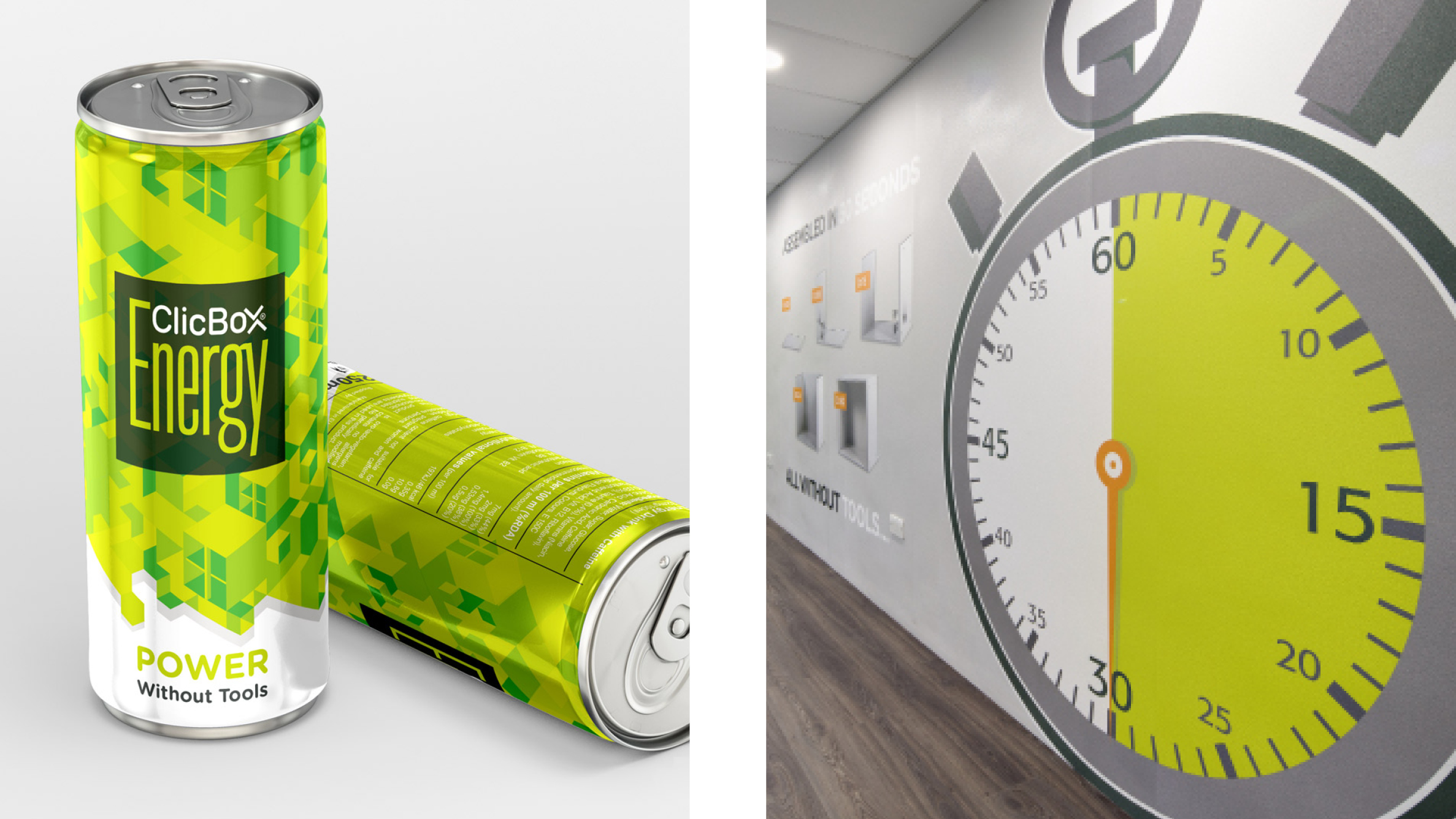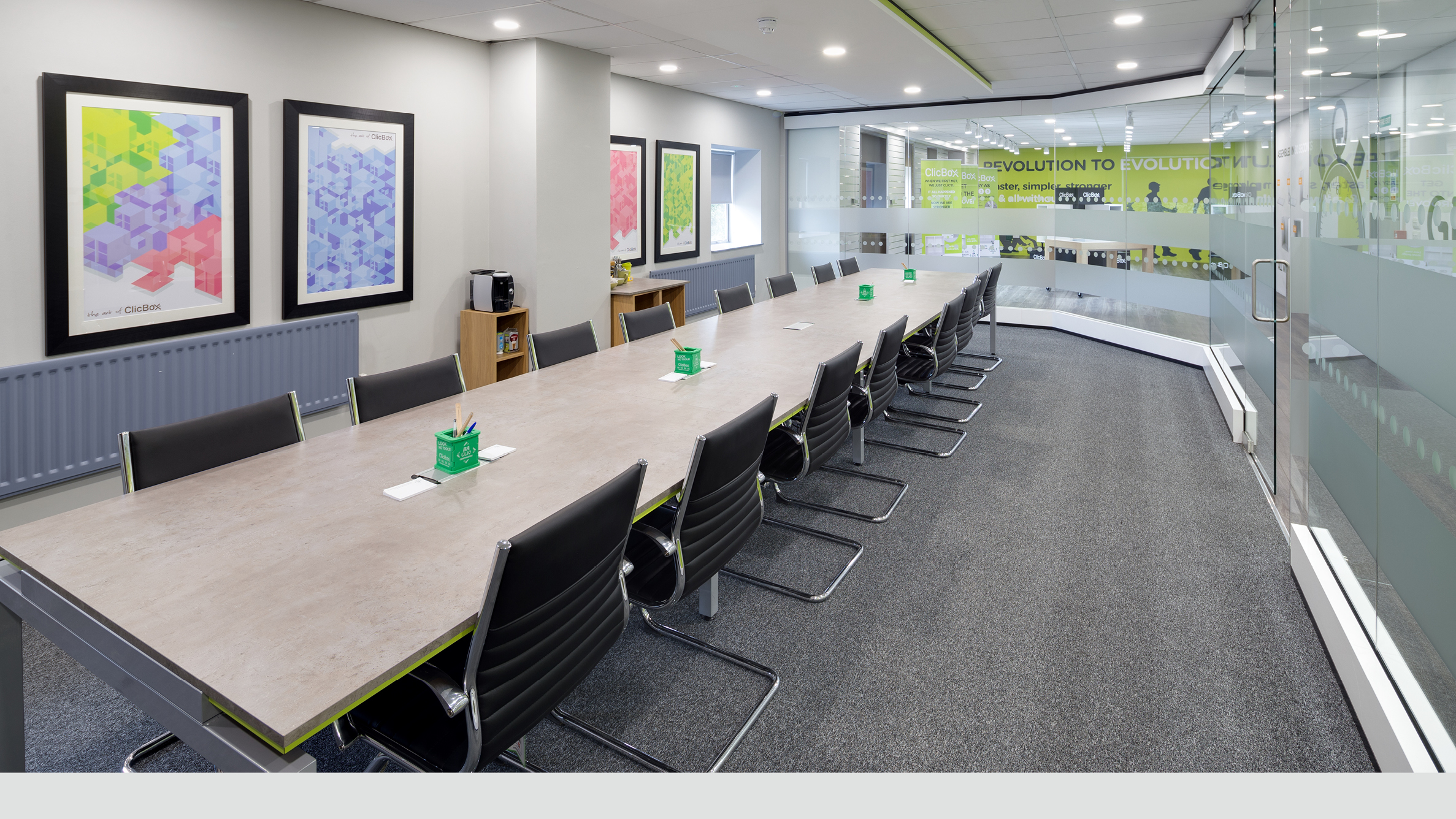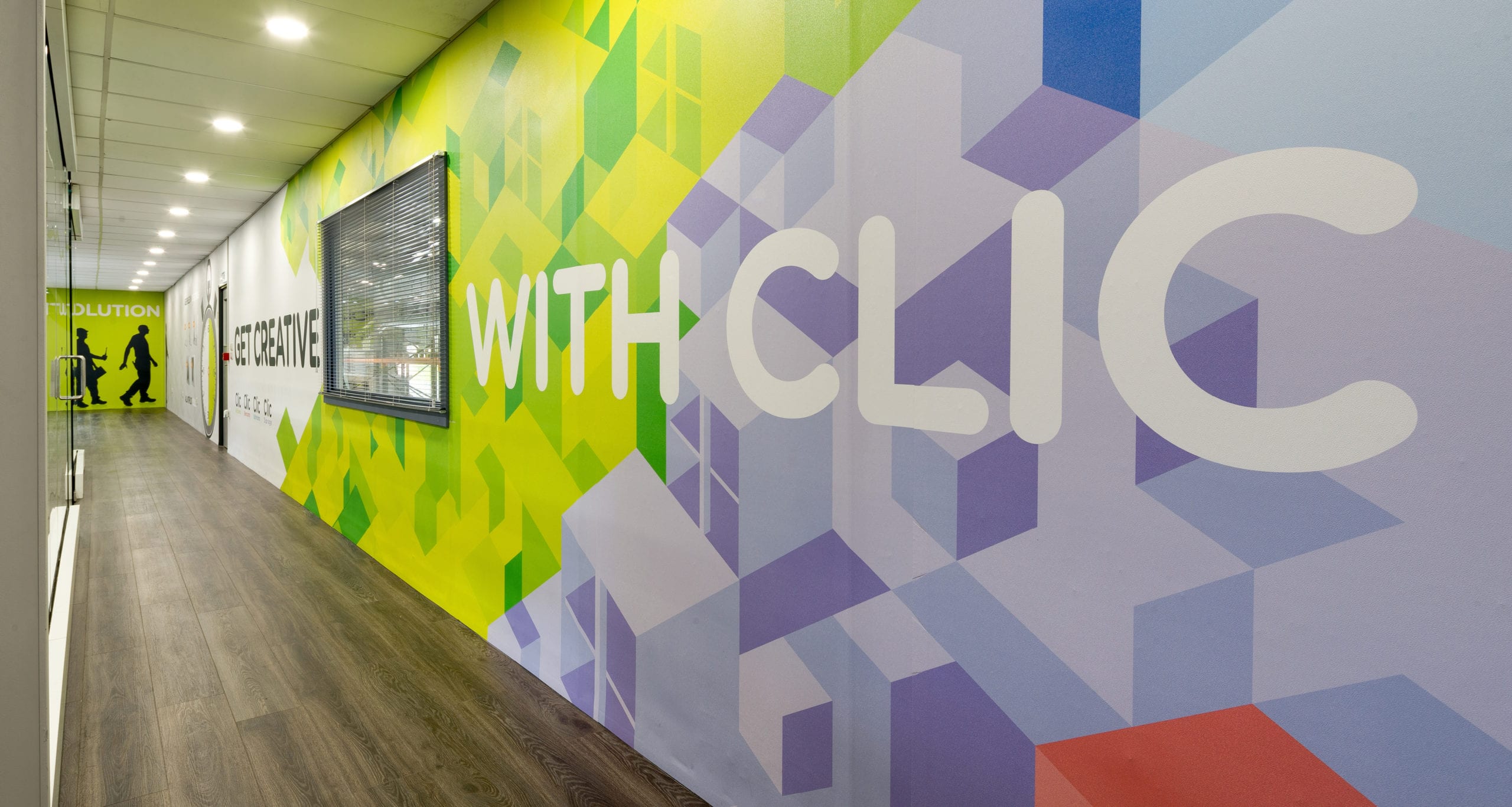 Using the shape of the cabinets we created a clic pattern that became a key part of the customer experience in the new showroom.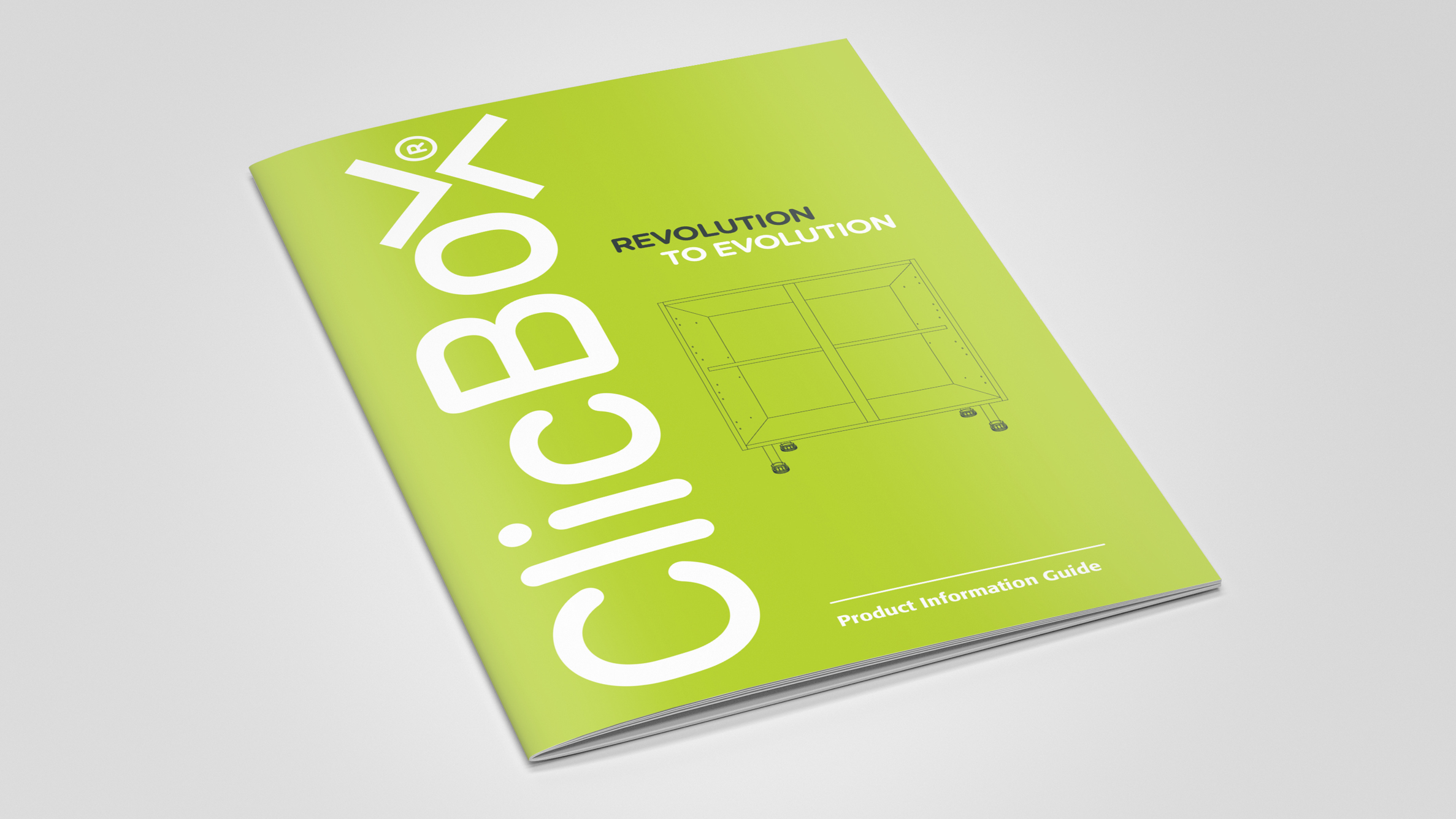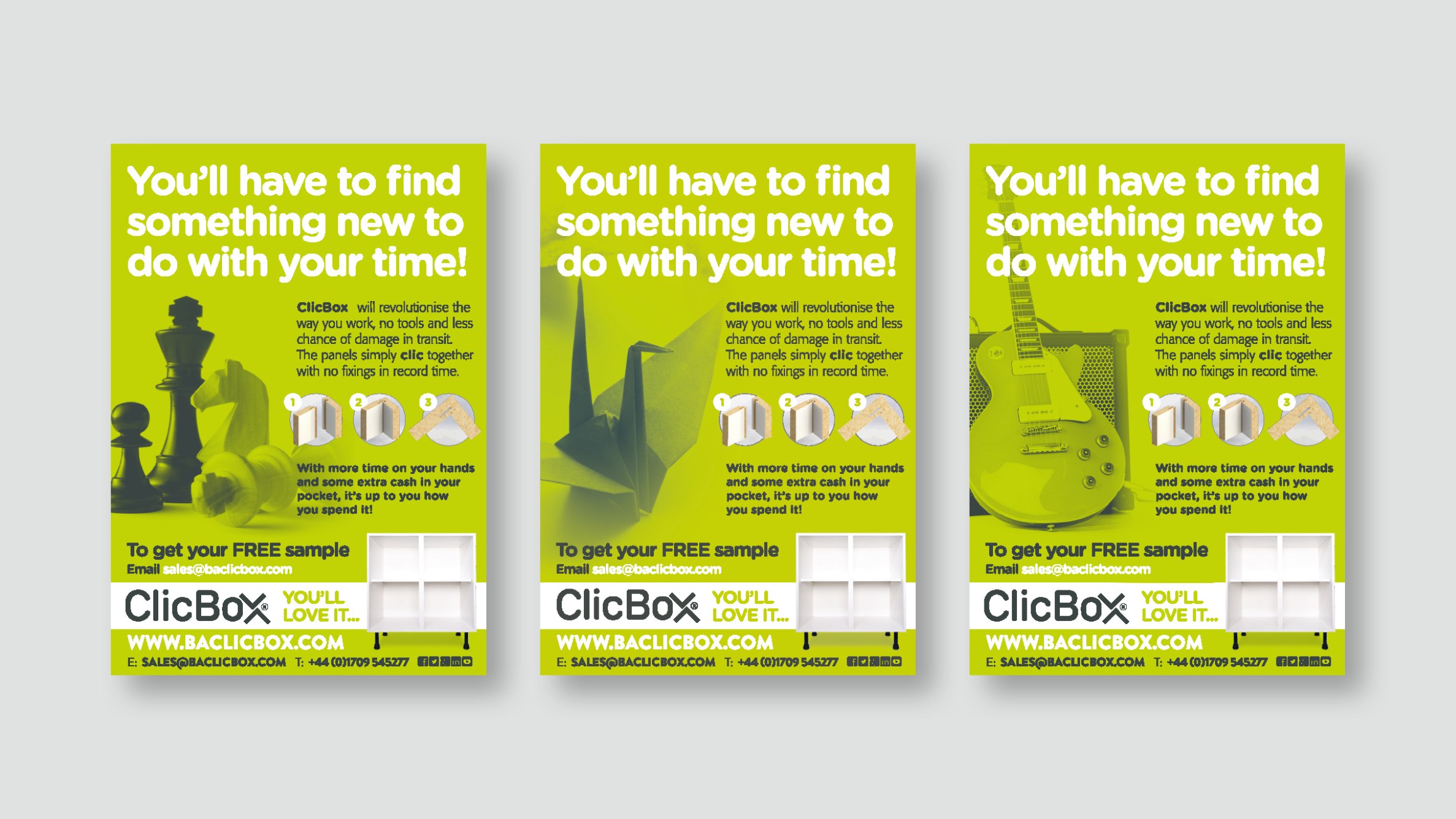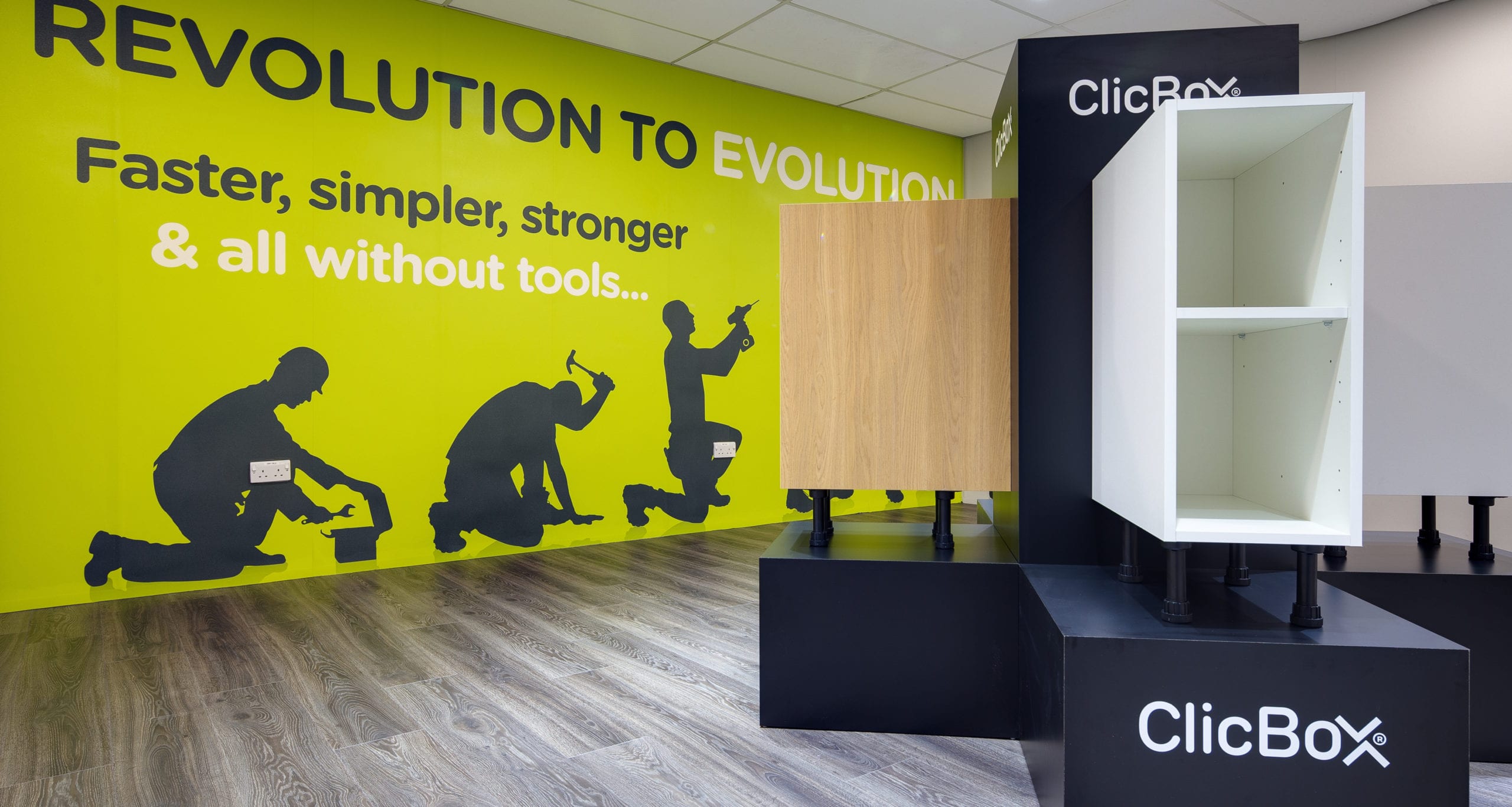 Strong and simple, the messaging and graphics mirrored the product. The right blend of photography, icons and technical material gave the customer the key benefits of the product and made it easy to find out where to buy it.