GAA Communications
In advance of the All-Ireland Finals the GAA needed to get a message to fans to play their part and enjoy the games sensibly.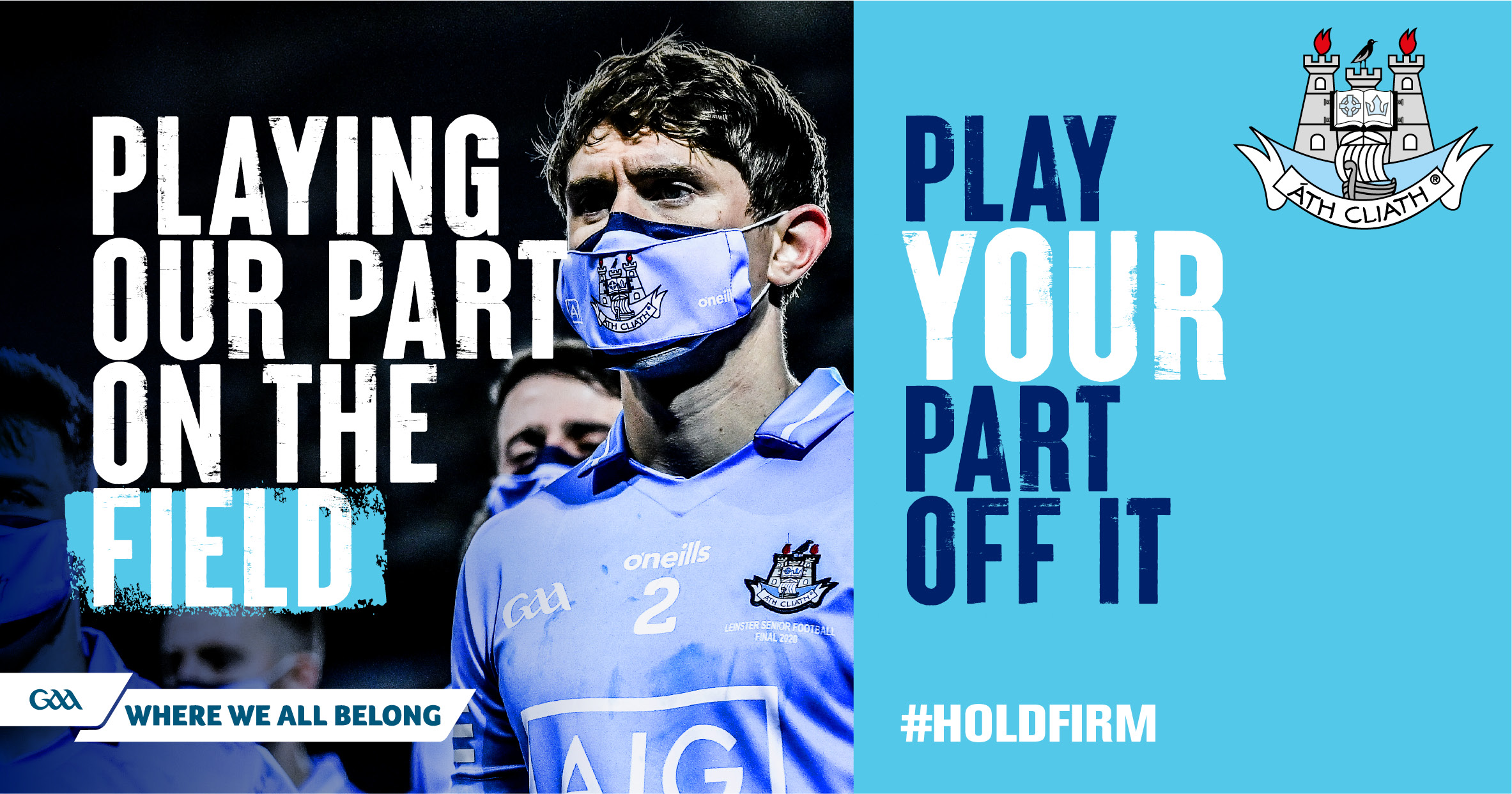 The Challenge
In the lead up to the All-Ireland Finals, the GAA had two challenges. They needed fans to support their team in line with current health guidelines and secondly get a message to the entire GAA community that the months ahead were going to be difficult but that we can get through them together.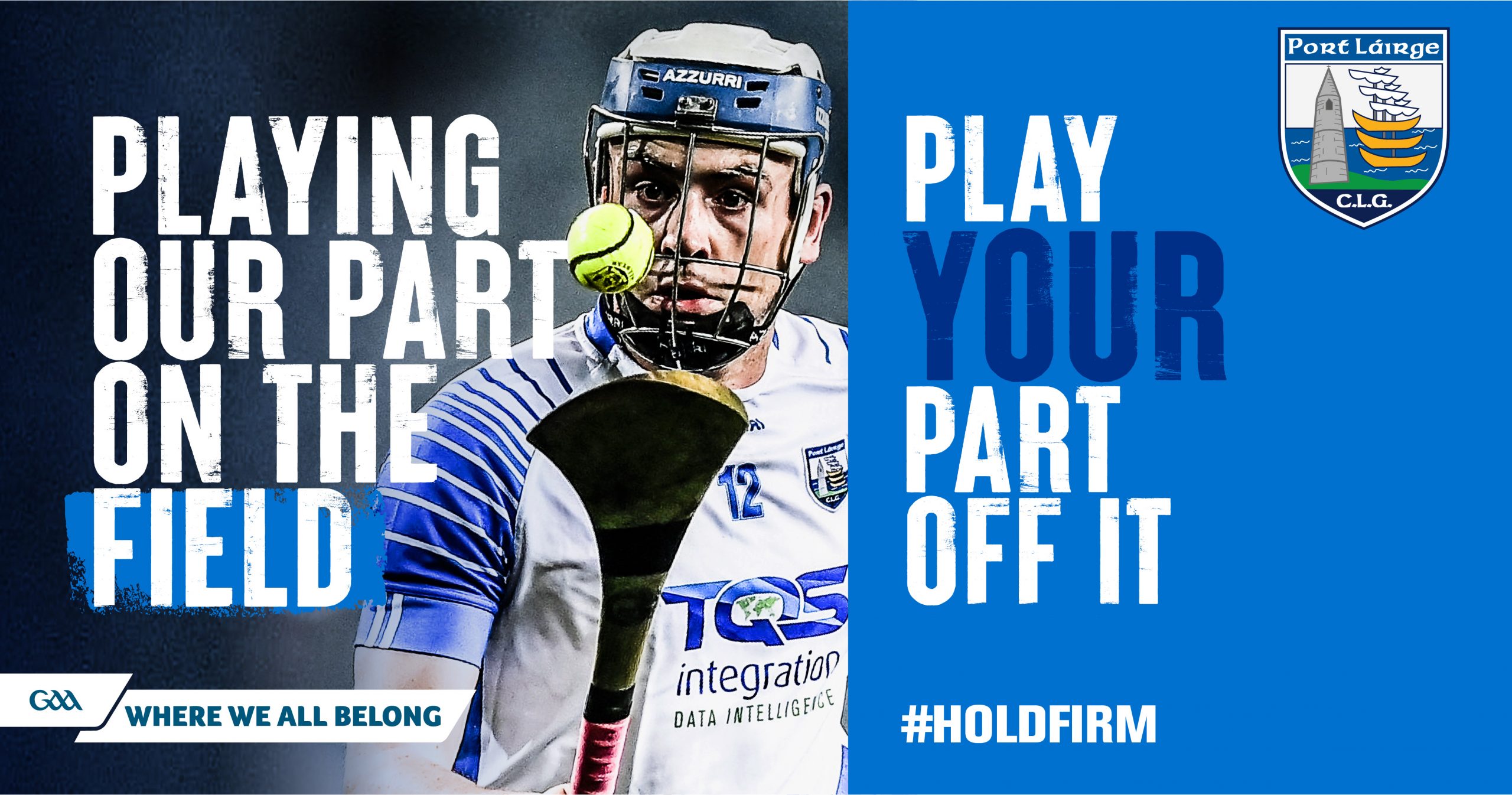 The Solution
Bold typography, solid colours and dramatic images all to stress the message that we were all in this together. We are all in this game, we all have a role to play, players and fans alike. Starting with the All Ireland Hurling and Football finalists the campaign was then extended to incorporate the colours and crests of all 32 counties.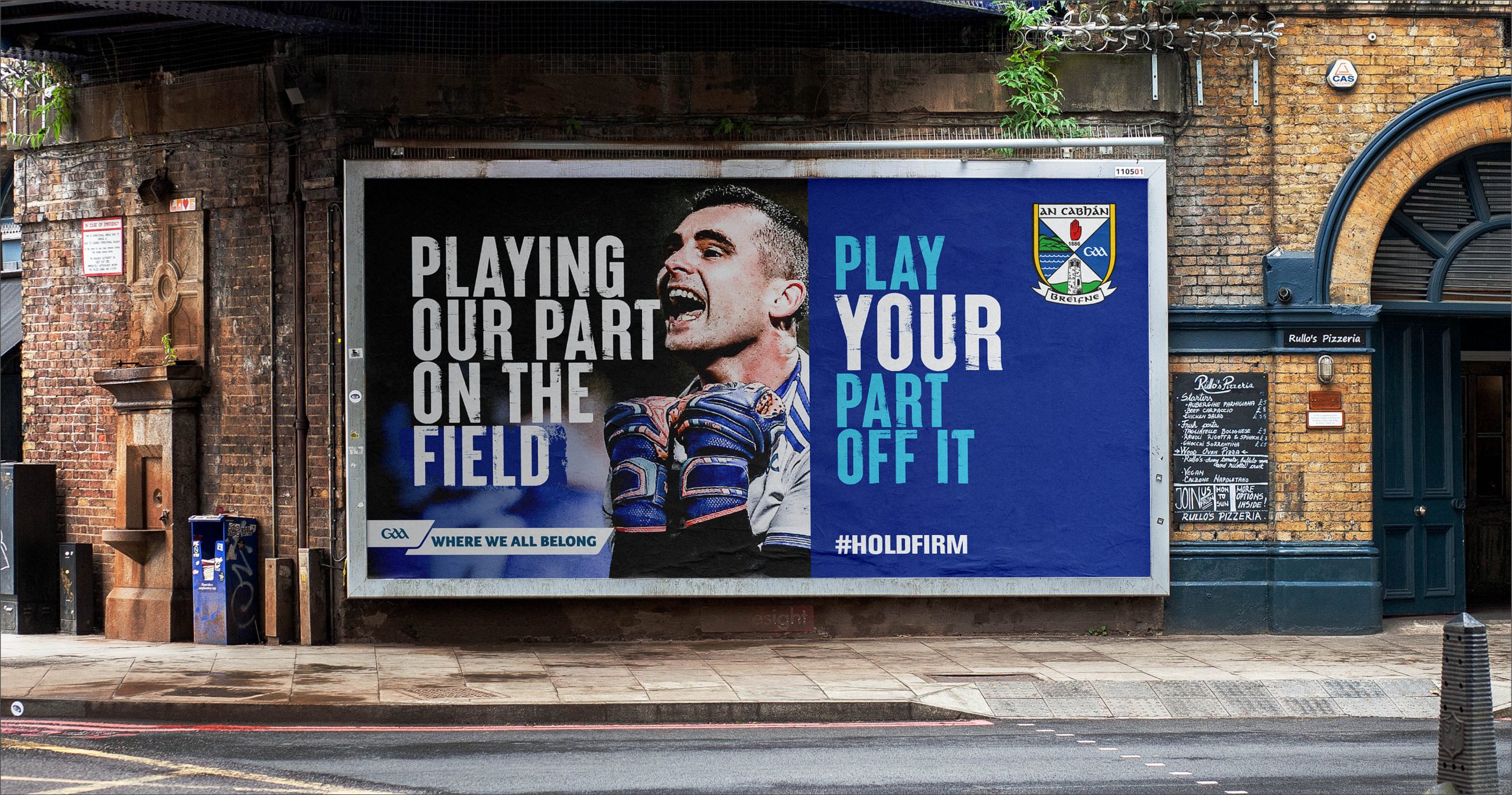 The significant role that the GAA plays in the community has been highlighted more than ever throughout the pandemic.
The Result
Fans enjoyed the finals and celebrated at home with their families. The campaign is still ongoing as we enter a key phase of the pandemic. Holding Firm is all we can do, not only in the GAA but worldwide.